The Lake Celebrates One Year of Making a Splash Downtown Kingston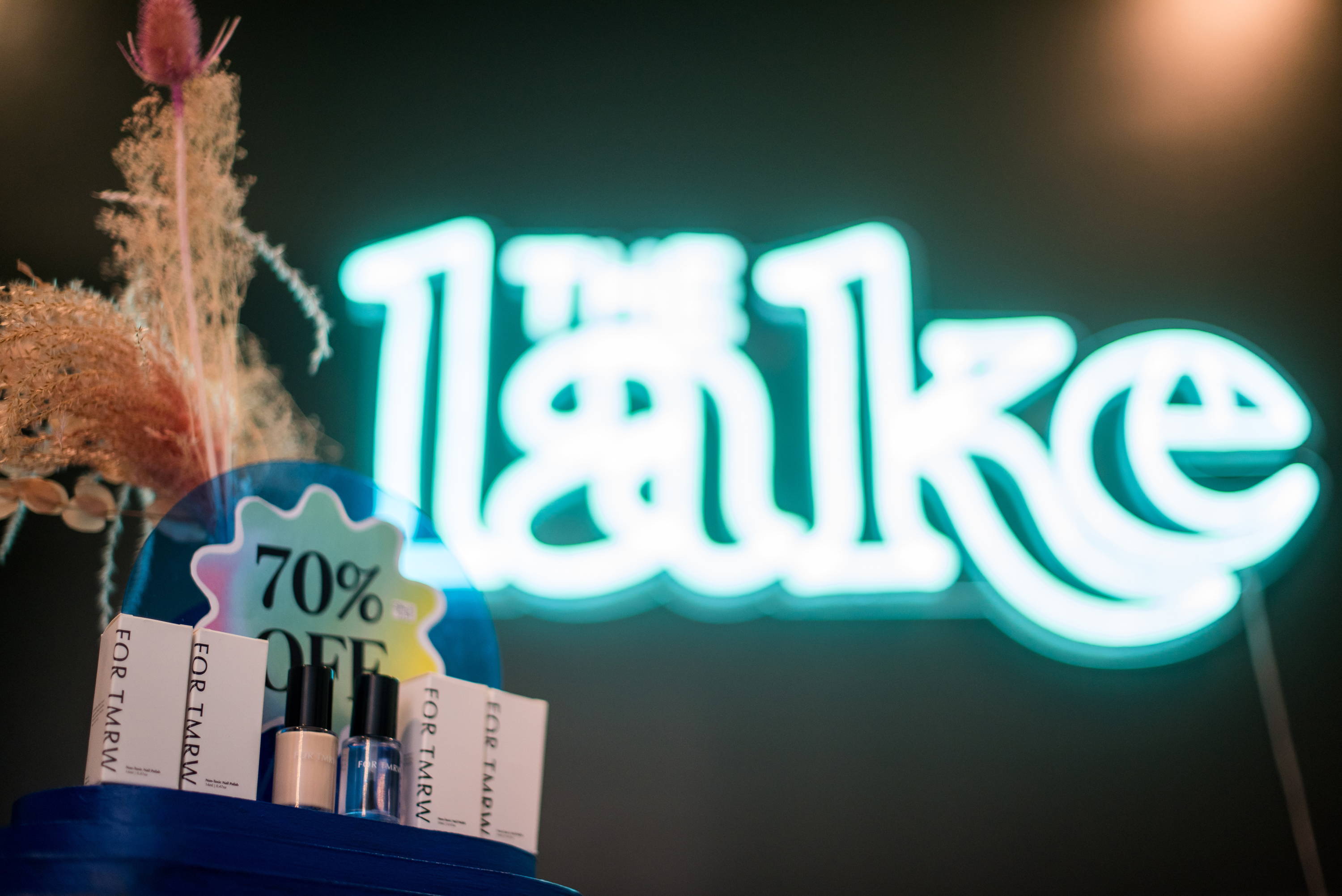 Whenever I mention The Lake to locals, their eyes light up followed by, "I love that place!". 
With a mission to "create a welcoming space for you to find pleasure and delight, engage with a community and gain education that leaves you feeling more connected with yourself," it's no wonder there's been such a warm reception. 
Owners Bren and Phil Gauthier, a couple from Toronto, found themselves drawn to Kingston in the height of the pandemic with an e-commerce business that eventually translated to a brick and mortar shop in September 2022.  
When they initially launched the online store, Bren explains that it happened alongside a time when folks were especially gravitating towards their items, "Our product mix was very pandemic-ready, so to speak, because we didn't obviously know it was coming, but everything that we sort of thought, well, what's kind of nice and cozy, intimate things to do at home that bring you pleasure. So we had puzzles, and non-alcoholic beverages. We had cross-stitch kits. So as the pandemic hit everybody, puzzles and vibrators were the top sellers of 2020."
Fast forward to 2023 and you can find them on Montreal Street just north of Princess in a beautiful space that is set up to appeal to all the senses with various items that boost mindfulness and pleasure. It's about paying attention to how you feel in your body, from an array of non-alcoholic beverages to body exploration devices and everything in between.
"It really started with what we call the body exploration device and connecting with yourself and the story has evolved to offering non-alcoholic drinks, so that you live a more mindful life," shares Phil.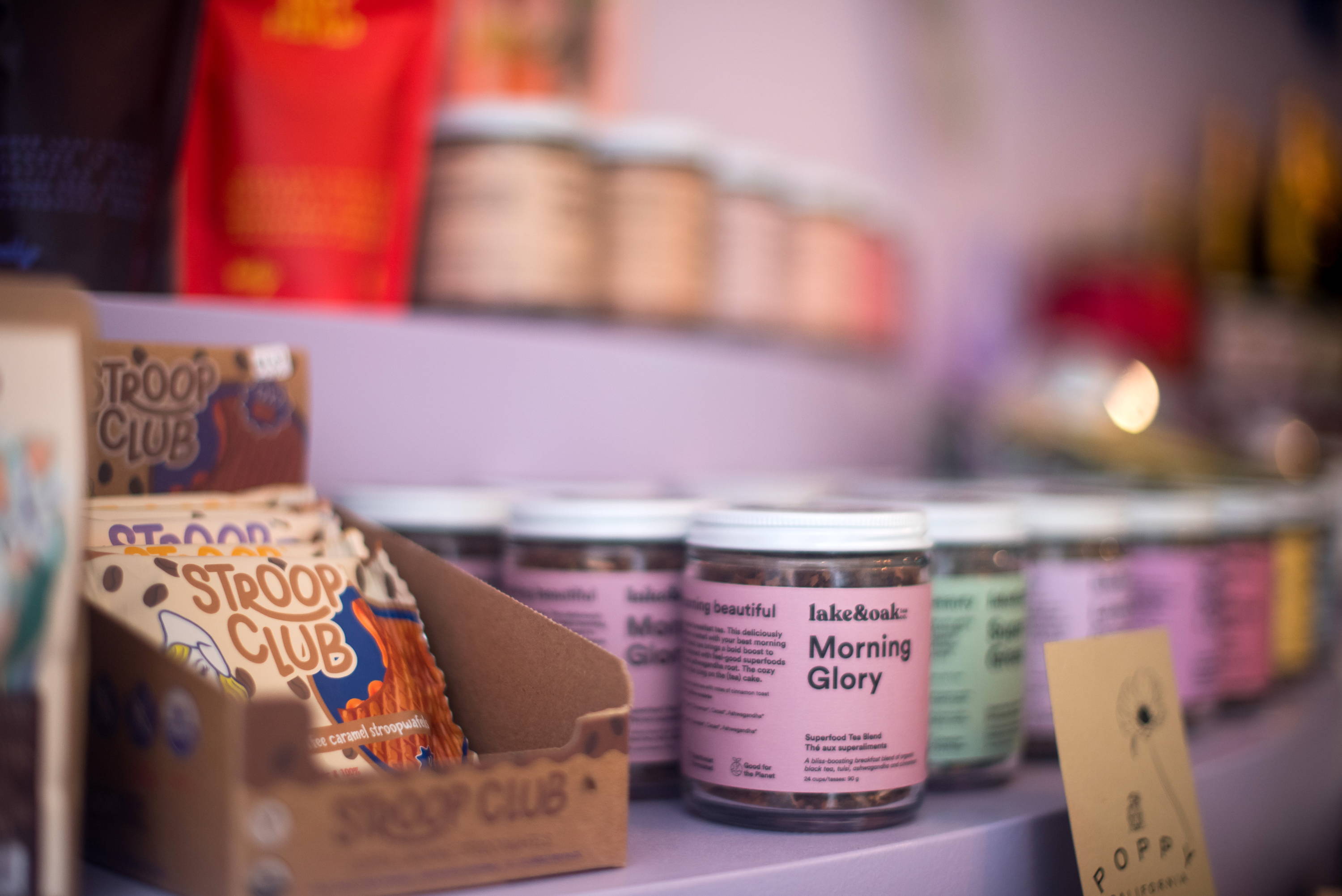 And mindfulness is not just about the customers, it's also crucial to how they select items for the shop. They focus on amplifying BIPoC-owned and women-owned businesses as well as small businesses that are just getting started. "A lot of the brands that we brought in, we were like, one of the first – if not the first in Canada – to carry certain products and things. I always wanted everything to have a story. There's a brand called MarMar candles out of Los Angeles. It was a question of, what's your background? It was two women that had started it. And then they use an organization called Light for Life that employs adults with disabilities to pour the candle. There's always going to be something that's like, this is kind of a cool brand story," Bren explains.
Aside from a selection of mindful and mindfully-curated items, keep an eye out on their
social media
for futu
re workshops under the same lens of mindfulness and pleasure.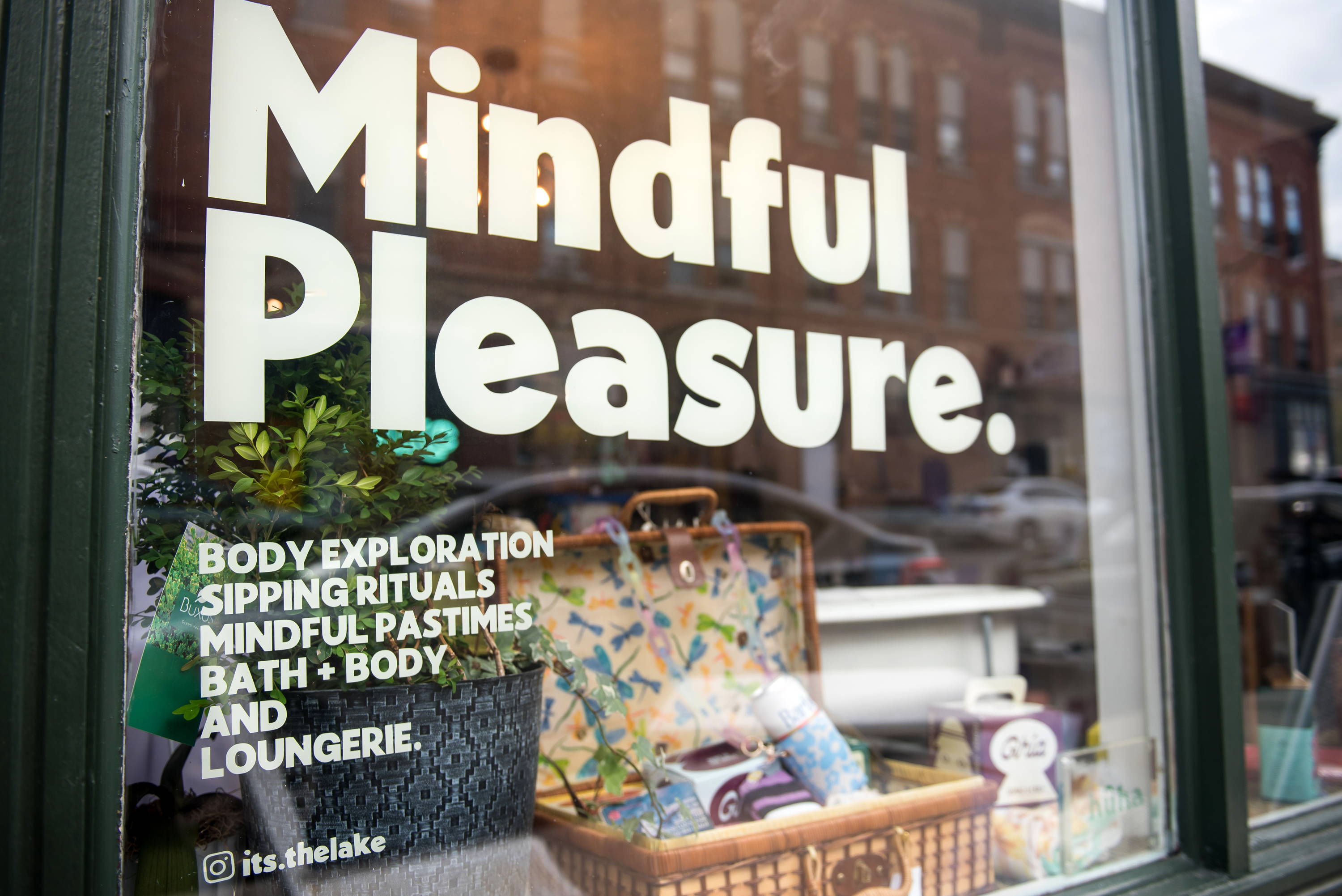 Here are a few things you can find when you enter The Lake:
A drink alternative offering a unique blend of adaptogens known to provide balance and clarity, stress reduction, anti-inflammation + antioxidants
3 Delicious Flavours
1. Peach Ginger
2. Cucumber Lime
3. Blackberry Chai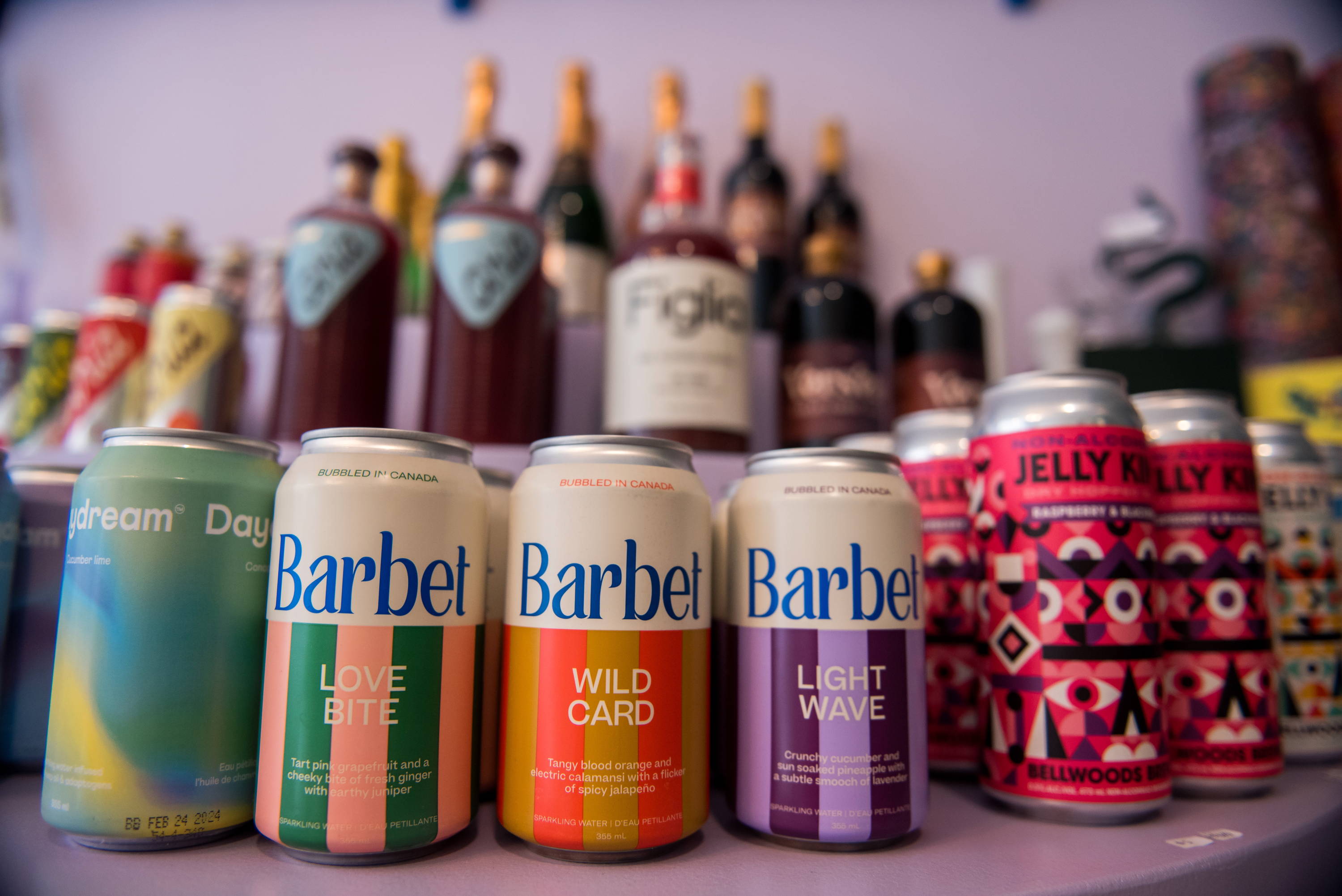 Beaded Jewelry by Commanda Collective
Enjoy the exquisite elegance of traditional Anishinaabemowin beadwork with the stunning yellow bracelet from The Pleasure Collection. Imbued with a timeless BAASHKAABIGWANII design and crafted by skilled sisters, each pair is a unique masterpiece, meticulously crafted with great attention to detail. Revel in the true magnificence of this historic art form, showcased in every single pair of earrings. single pair of earrings.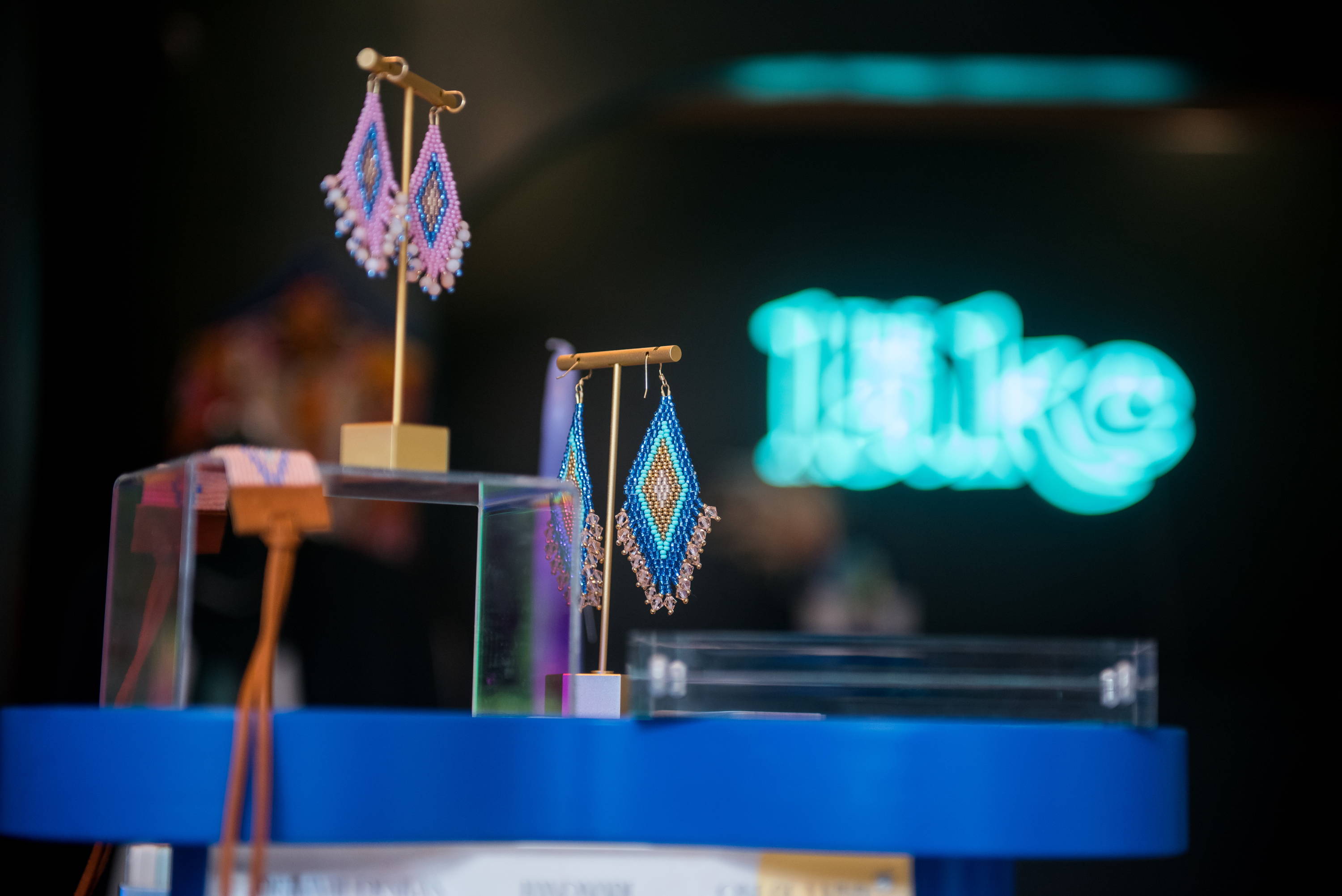 Take a break from the world and lose yourself in the MarMar North Candle. This beautiful candle will transport you to a place of peace and tranquillity, with its earthy blend of cypress, piñon, eucalyptus, and jasmine. Let the sweet scent of this candle fill your home and calm your mind - it's the perfect way to relax after a long day or before bedtime. Burn it while you read, nap, or just sit back and unwind.
Pom has a soft, flexible body that fits perfectly in the palm of your hand. Great vibe for solo rituals or to place between bodies during shared moments. 
They include a guide on their website understanding the various selection can feel overwhelming for some!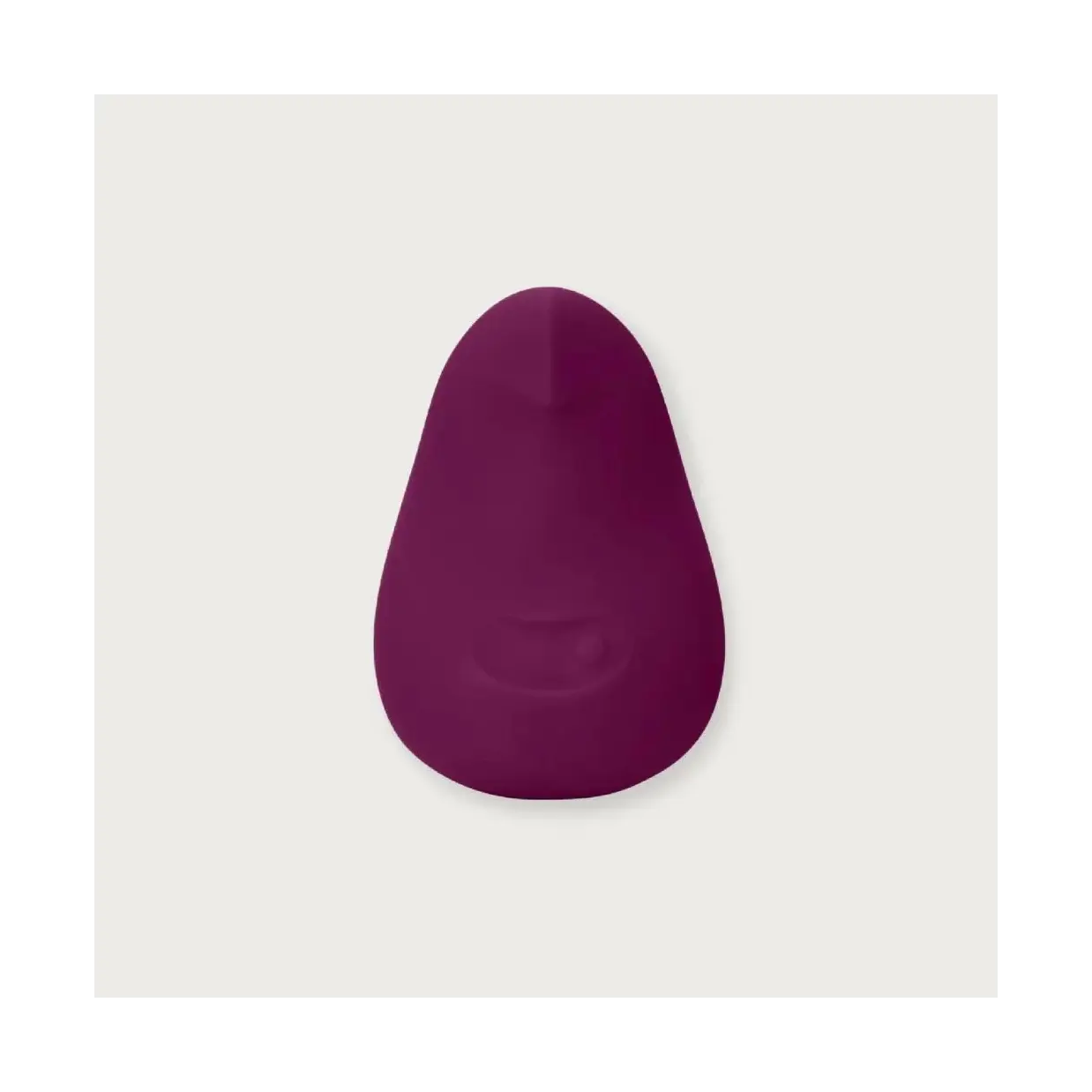 Where: 39 Montreal St Unit B, Kingston, Ontario 
Tianna is a wife and mom of two young kids with a day job as an Equity, Diversity, Inclusion Coordinator at Queen's. She takes pride in living in Kingston and loves celebrating all things local (mostly food related!) through her blog, Keep up with Kingston. Follow Tianna's blog for more local food, culture and shop inspo. Get the latest from her over on instagram.