Skating in the Square
Springer Market Square has once again been transformed into a magical open air skating rink! The rink will will be open daily from 8 AM to 10 PM for everyone to enjoy for free!

If you're looking for a warmer place to lace up those skates, a changeroom will be open beneath City Hall whenever the rink on Springer Market Square is open, every day of the week!
The Springer Market Square ice rink may close due to weather concerns. If you are unsure if the rink is open check out the Springer Market Square web cam below.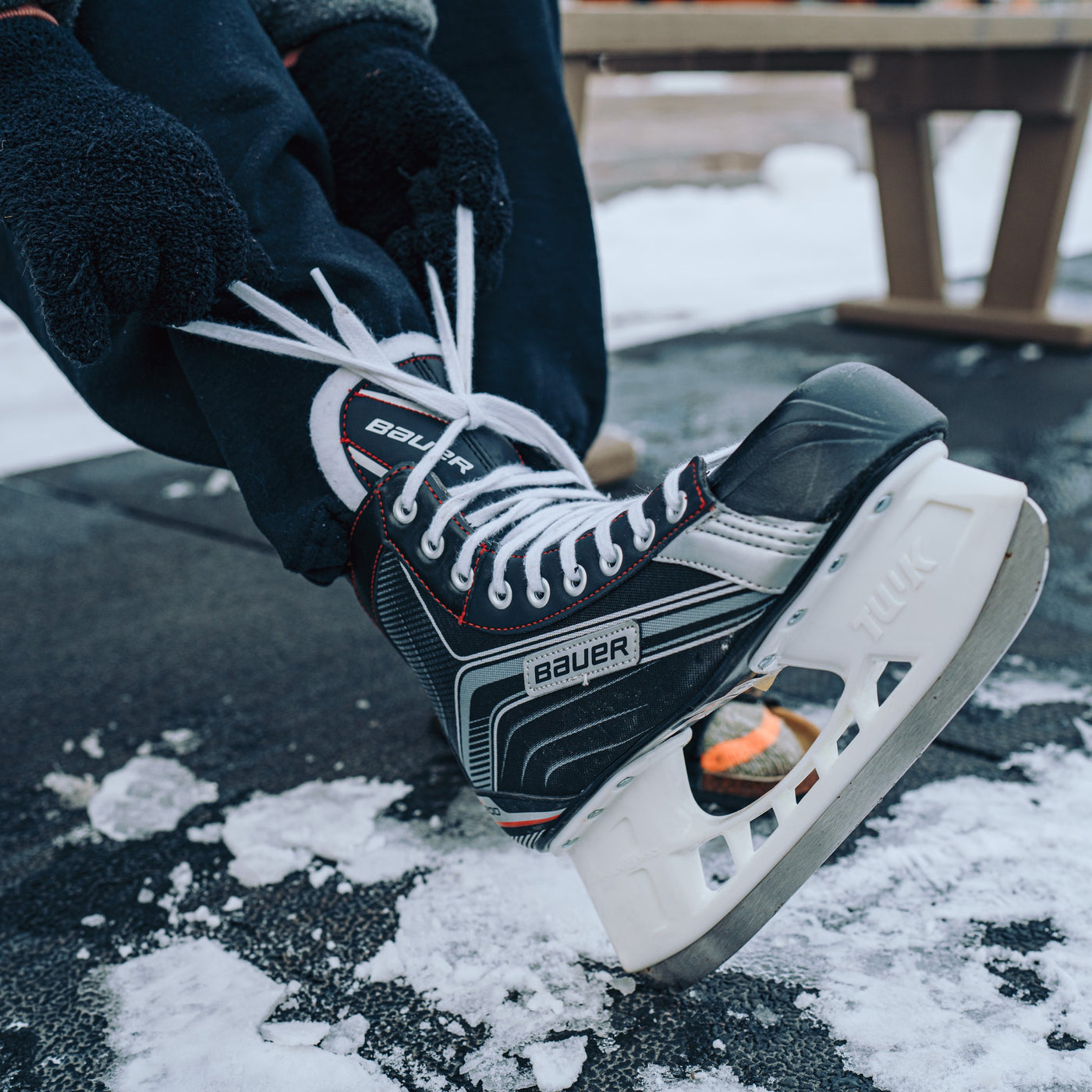 Skate Rentals
Trailhead Kingston is offering skate rentals and sharpening so everyone can enjoy some time on the ice!
Find them at 262 Princess Street or visit their website.
Skate the Night Away
Skate the Square
Glide and groove at our themed skate nights! We're bringing laughs, nostalgia, romance, music and magic to the Springer Market Square Ice Rink.
Enjoy Thursday theme nights from 6pm to 8pm
Movie Soundtracks
Thursday, January 19th
Boot Scootin' Country Skate
Thursday, January 26th
Forever 80s
Thursday, February 2nd
Broadway Musicals
Thursday, February 9th
Galentine's Day: The Best of Boy Bands
Thursday, February 16th
*Special Family Day Skate: Disney on Ice
Monday, February 20th from 2pm-4pm
Disco on Ice
Thursday, February 23rd
Summer Dreamin' with Yacht Rock
Thursday, March 2nd
Keep an eye on the ice
Craving some time on the ice but arent sure if the rink is open? Take a look through the Springer Market Square web cam.
The Springer Market Square skating rink is open daily from 8 AM to 10 PM. Weather permitted.
No! Skating in Springer Market Square is 100% free!
Skating is on a first-come, first-served basis.
Sunny days, warm temperatures and precipitation can cause the ice to become too thin and risk cracking. This can cause damage to the rink and poor conditions for skating.
Yes! There are public washrooms available in the lower Market Wing of City Hall via the North and South courtyards/ampitheatres. An accessibility ramp is available at the North entrance off Brock Street.
Washrooms are open 7 days a week, 8 a.m. to 7 p.m.
There's lots of rules and regulations to keep public skating safe and fun but here are the basics...
- Must always wear skates while on the ice.
- The middle of the ice is meant for children and beginners.
- Skate at a safe speed in the same direction as other skaters.
-No food or drink on the ice
More in Springer Market Square
Winter in the Square
Springer Market Square is the place to embrace the season. Fall in love with the lights, snow, skating and more! Find everything there is to do in Springer Market Square this winter