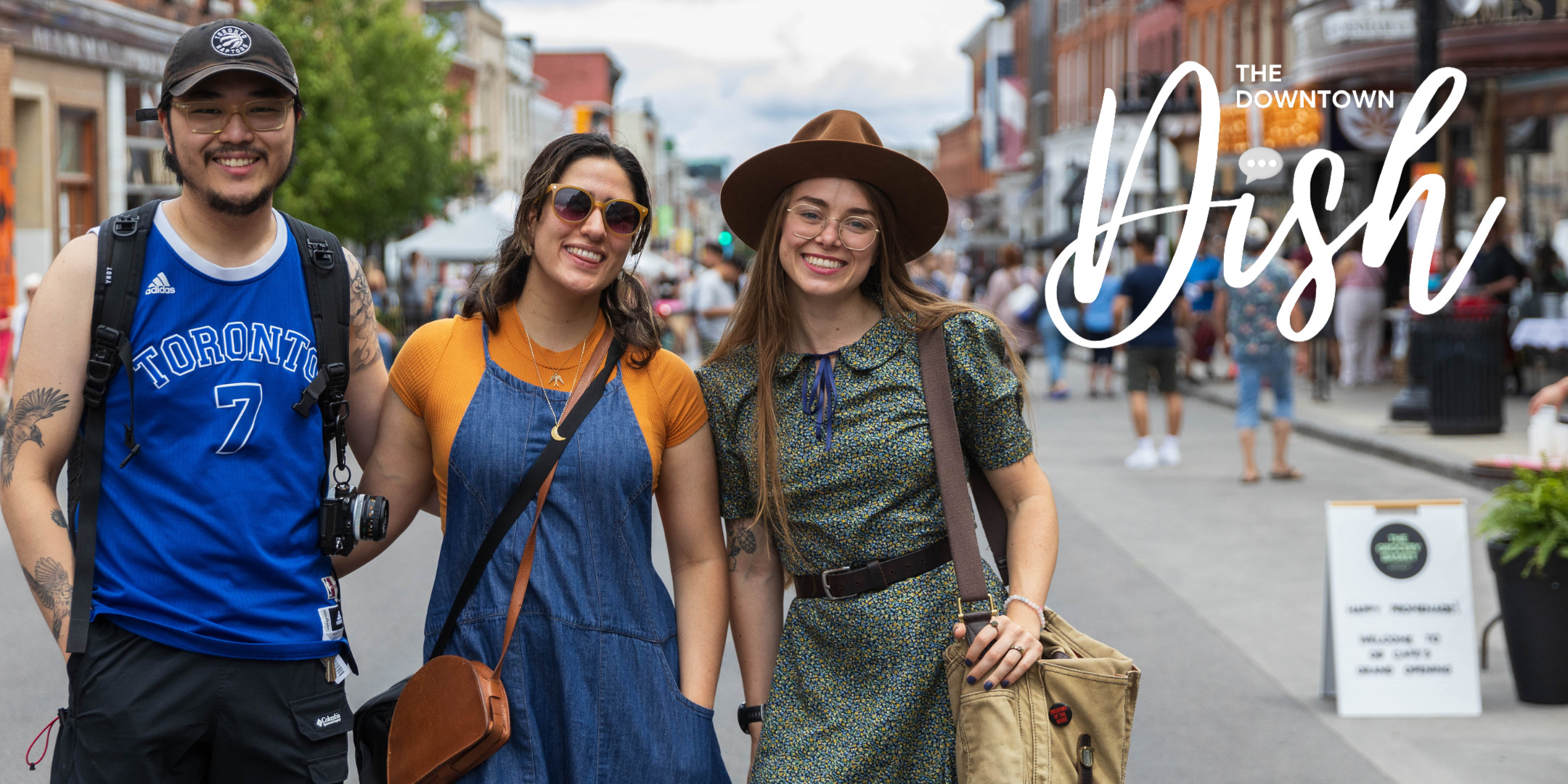 Searching for hidden gems and finding nostalgia in a pile of cozy sweaters. Shopping vintage and thrift finds is a beautiful eco-friendly way to reduce landfills and support the community. Now, it's a perfect time to refresh the wardrobe.
Welcome to Kingston. We're sharing all the coolest spots to hit up for a good time in downtown Kingston, whether you're looking for a chill brunch, a night out with friends, a cozy study session, or a fancy dinner. Let's dive into the must-visit places!
This time of year is so fresh! The sunlight filters in its unique September way. It can be a little bit of a system shock to jump from the summer time to fall preparations, so we've included some living strategies and rituals alongside sustainability strategies.
Discover a world of knowledge and inspiration with our insightful blog! From thought-provoking articles to expert tips, our content will expand your horizons and spark your curiosity. Join our community of avid readers and dive into a world of endless possibilities.
The Sweet Story of Mio Gelato and Churn.
Get ready to join me on a journey as I dive into the sweet story of how two delightful destinations are redefining frozen indulgence, one scoop at a time!
With a mission to "create a welcoming space for you to find pleasure and delight, and engage with a community that leaves you feeling more connected with yourself. 
10 Ways to Make Back to School More Sustainable
The back-to-school season isn't usually thought of as a consumer season, but it really has quite an impact. "Back to school" is an unwritten, traditional thing that our society takes part in, or at least I always have...
Have You Tried Sally's Roti Shop?

Curry. Delicious curry. Kingston has quite a few Thai/Cambodian restaurants and a couple of Indian restaurants that offer fantastic curry dishes but one of my favourite types of curry dishes is in the west-indian category.
Let's Shop, Eat & Drink in Vibrant Downtown.

If you're anything like me, your next adventure is all about indulging in drool worthy dishes and exploring the vibrant streets of downtown Kingston. Lucky for you, I've done my research and rounded up some of the cutest spots in the area.
The woman behind the lifestyle blog The Staycationer. She's a daydreamer, foodie, adventurer, and an explorer. Originally from Montreal, Québec, she is a tourist in her own backyard of the Limestone City rediscovering old favourites and hidden gems. Her content consists of insta-worthy eats at local restaurants that are seriously delicious, as well as must-see places along the way.  
Wife and mom of two young kids with a day job as an Equity, Diversity, Inclusion Coordinator at Queen's. She takes pride in living in Kingston and loves celebrating all things local (mostly food related!) through her blog, Keep up with Kingston. Follow Tianna's blog for more local food, culture and shop inspo. Get the latest from her over on instagram.
A farm girl and graduate from the University of Guelph, Ange is a nature lover and environmental activist. A local entrepreneur, she's interested in re-learning old ways that are more in tune and connected with the Earth. As a mom to two wild little boys, she shares their behind-the-scenes family journey to low-waste living in a rural area outside of Kingston on her social media and blog, Zero Waste Adventures.