Blooming Beauty
at LSP Designs Flower Studio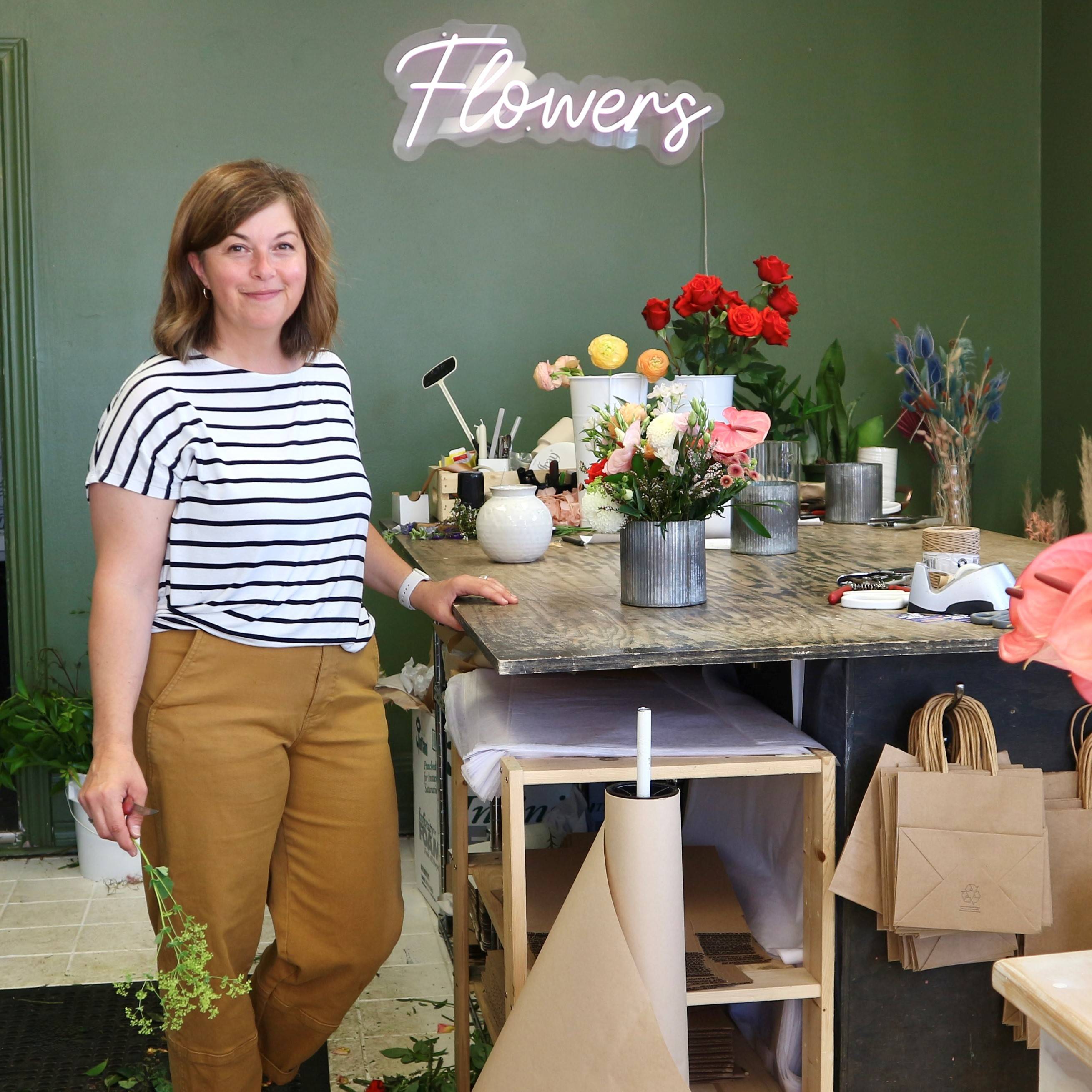 Welcome to downtown Kingston, where tucked away amidst the bustling streets lies a haven of blossoms, colours, and fragrances. Today, I'm delighted to introduce you to LSP Designs Flower Studio and its incredible owner, Leanne Parcher.
With her artistic touch and passion for flowers, Leanne curates the most spectacular bouquets that are sure to bring joy to any occasion, big or small. Join us on this floral journey as we discover the enchanting world of this locally owned and operated storefront.
The Blossoming Beginnings

Imagine a young Leanne, only 16 years old, figuring out her next steps. It was during her high school days that she found herself encompassed in the world of flowers while working at various flower shops in Kingston. Little did she know that this would sow the seeds of her passion for floral design. 
Eager to learn and nurture her budding interest, Leanne took a leap of faith and headed to Humber College in Toronto to hone her skills in floral design. Through dedication and hard work, she evolved and mastered her craft and began to discover her own unique creative vision. The journey that started as a curious high school student had now blossomed into a lifelong passion and career for Leanne – and it was like second nature to her.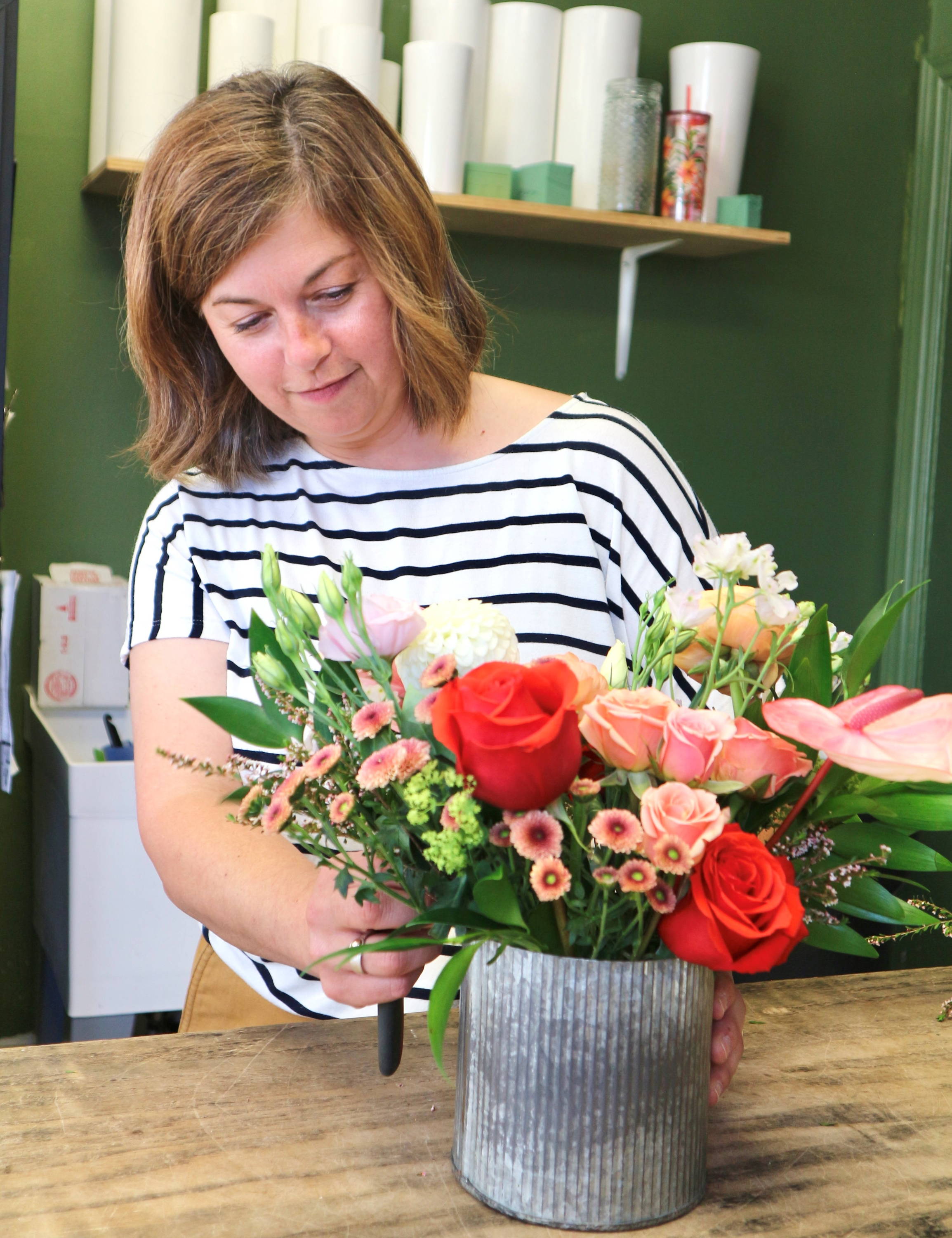 The Start of LSP Designs Flower Studio

In 2006, with a pocket full of dreams and a heart brimming with eagerness, Leanne founded LSP Designs Flower Studio in downtown Kingston. With her exceptional talent, it wasn't long before her name and work was becoming recognized and beloved by many Kingstonians.
As the years passed, the studio underwent changes and growth. A relocation to Portsmouth Village took place, and although it was a different setting, the essence of LSP Designs remained intact – a space where creativity and nature danced in harmony.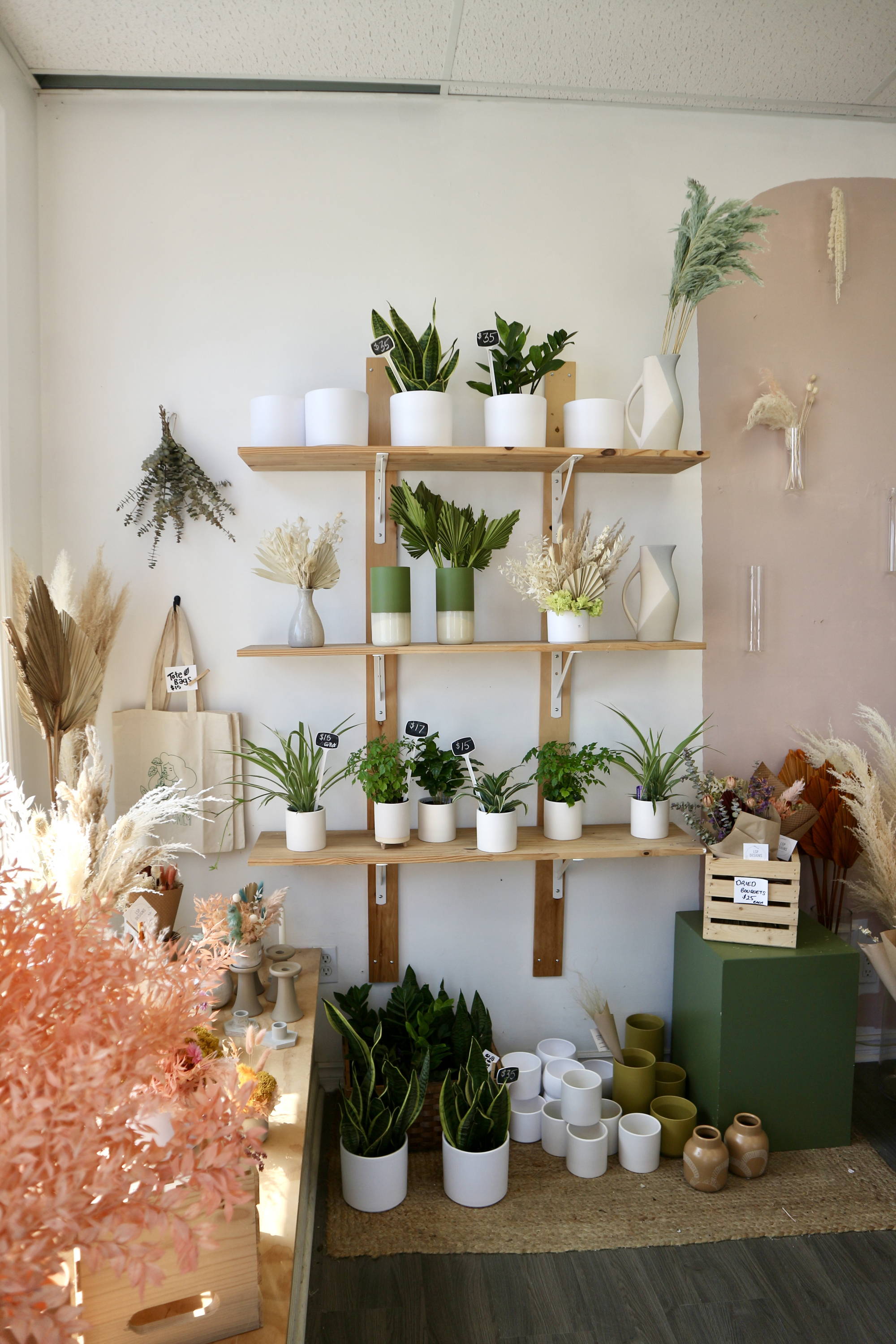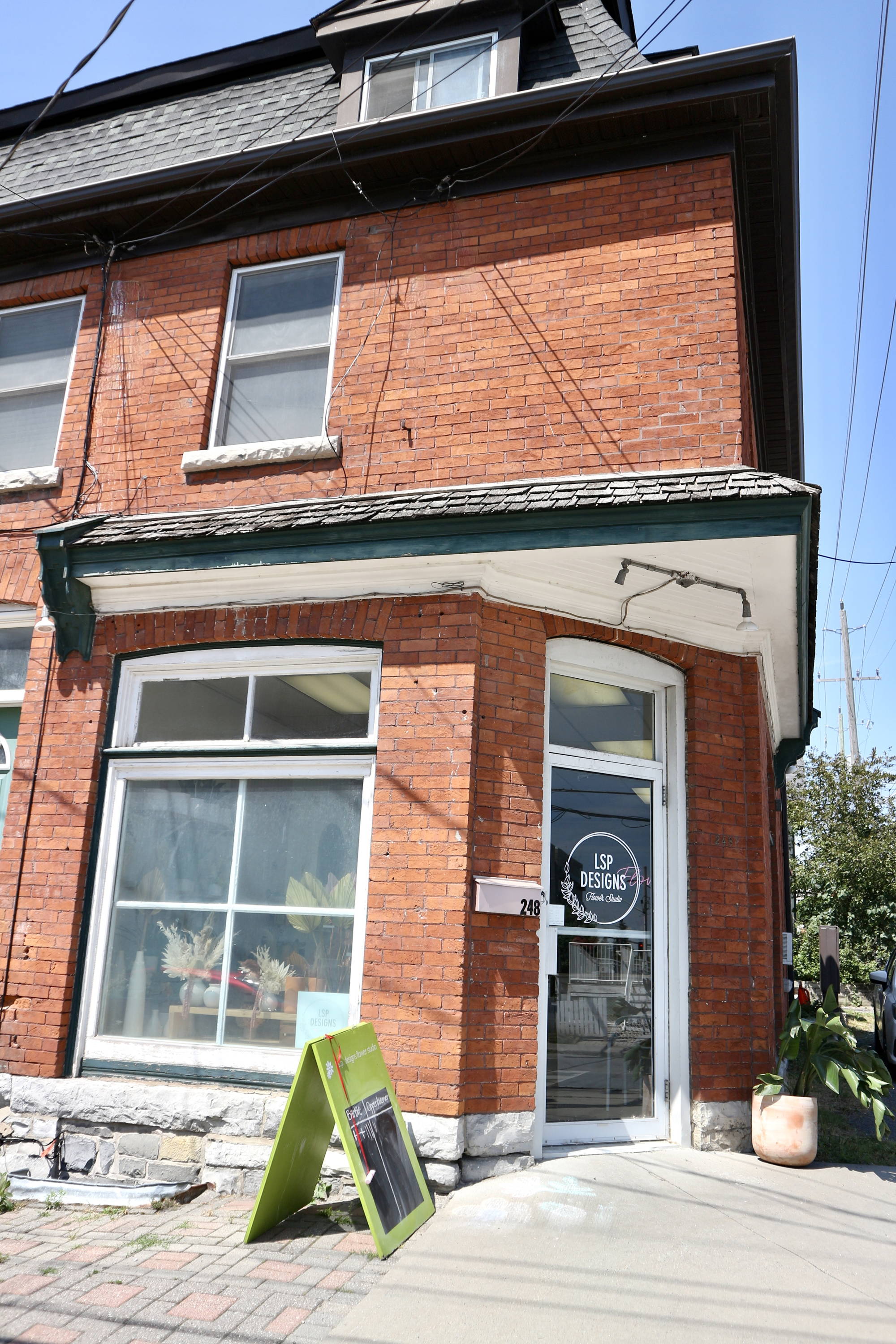 A Homecoming in Downtown Kingston

Life is often full of twists and turns, and for Leanne and LSP Designs Flower Studio, the journey brought her back full circle to where it all began – downtown Kingston. Nestled gracefully on the corner of Wellington and Barrack Street, the studio has now found its perfect home, surrounded by a lively community and other local businesses including Pasta Genova, Mermaid Avenue Sandwich Factory, Minos Takeout and more.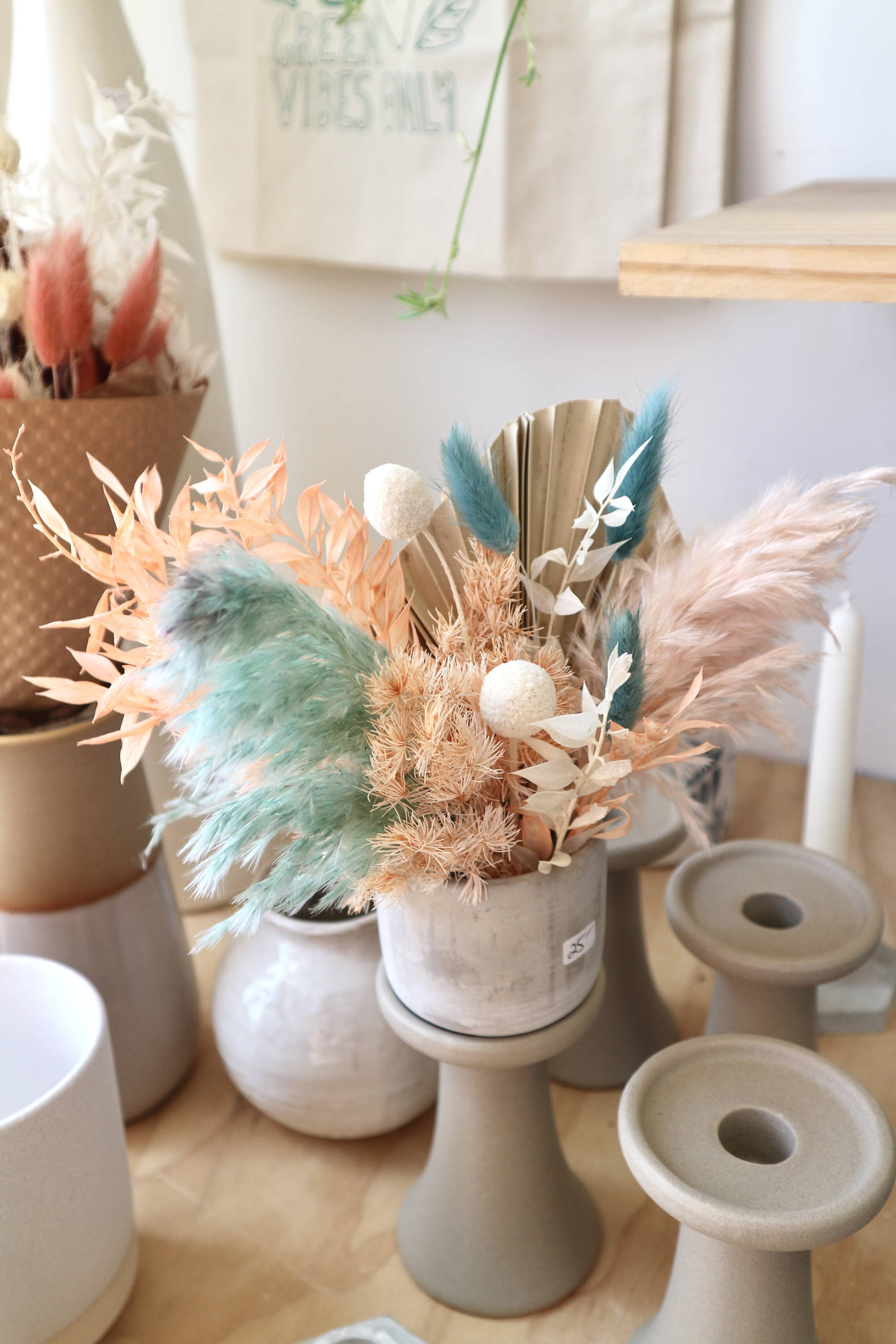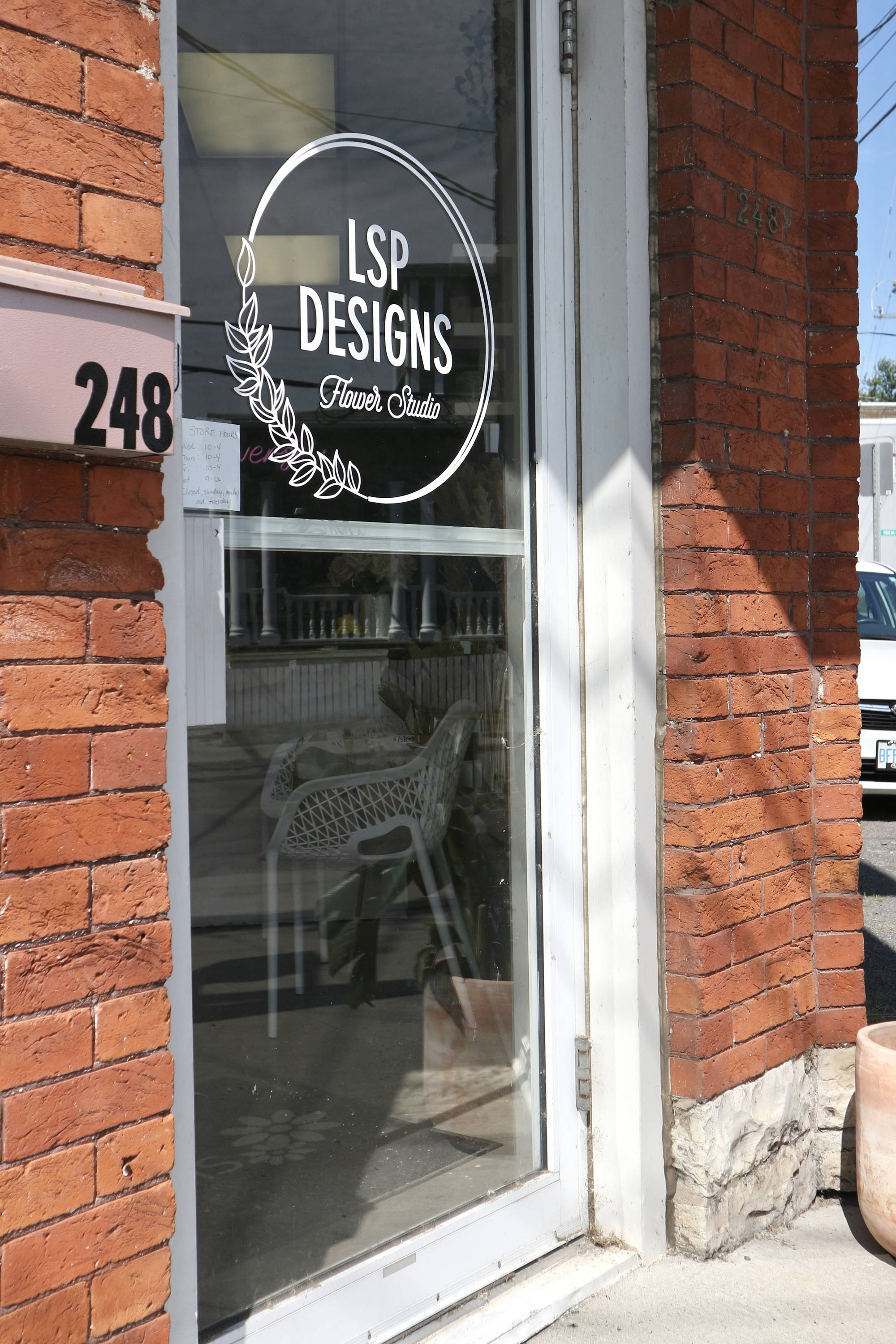 Now, with almost 17 years as a successful business owner under her belt, Leanne cherishes the little things that have contributed to her present-day achievements. Each bouquet sold, every smile on a customer's face, and every heartfelt word of appreciation have added vibrancy to her journey.
The secret to her success lies not just in her breathtaking arrangements but also in the joy she shares in each creation and her interactions with customers. With an eye for detail, each arrangement is meticulously crafted, showcasing her talent and love for creating floral masterpieces.
At LSP Designs Flower Studio, there is no shortage of imagination when it comes to creating the perfect bouquet for any occasion. Whether you're celebrating a birthday, anniversary, or simply want to brighten someone's day, Leanne has you covered.  
From vibrant and seasonal blooms to delicate and romantic arrangements, each bouquet tells its own unique story. Leanne understands that flowers have the power to convey emotions, and she expertly curates each arrangement to match the sentiment behind it.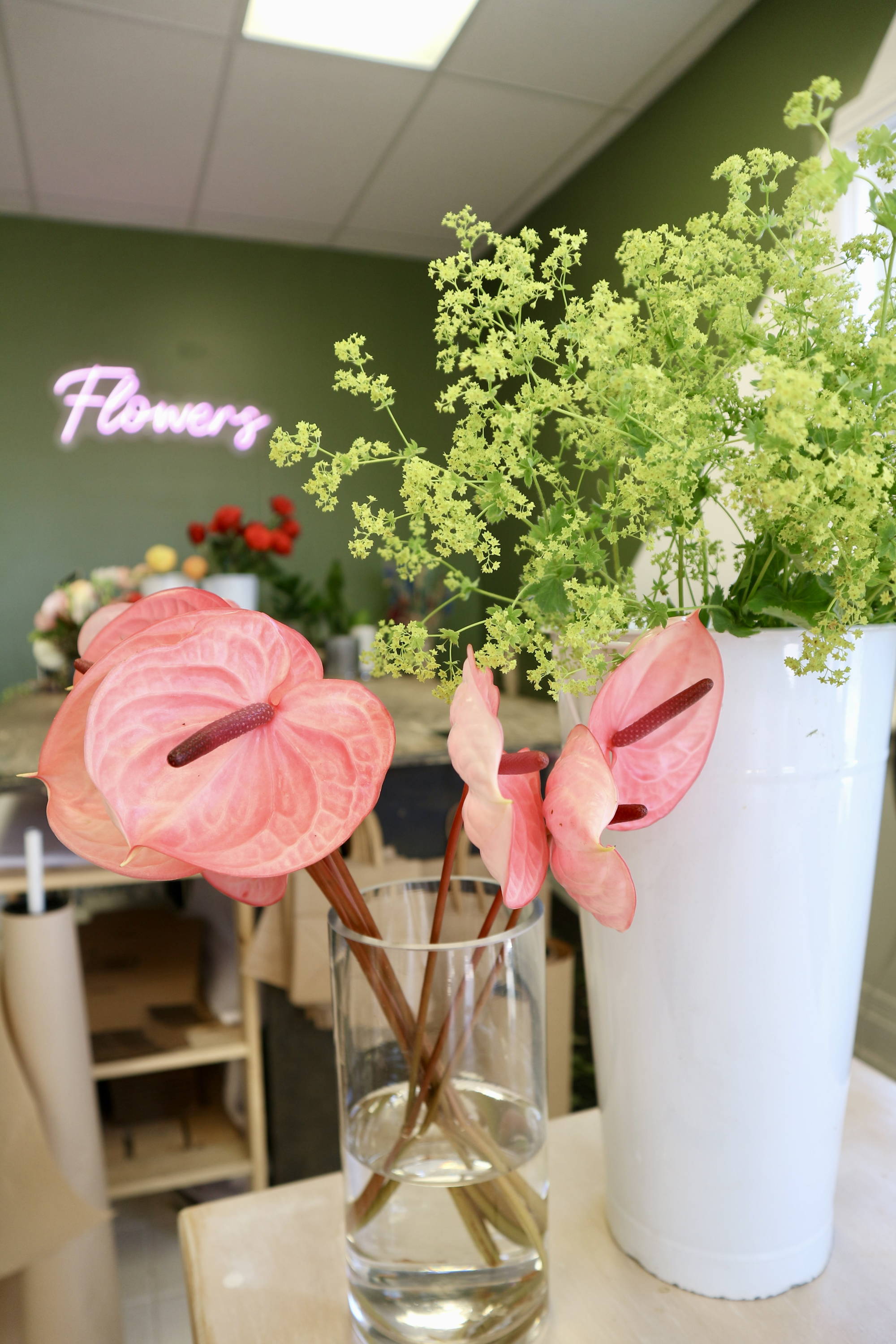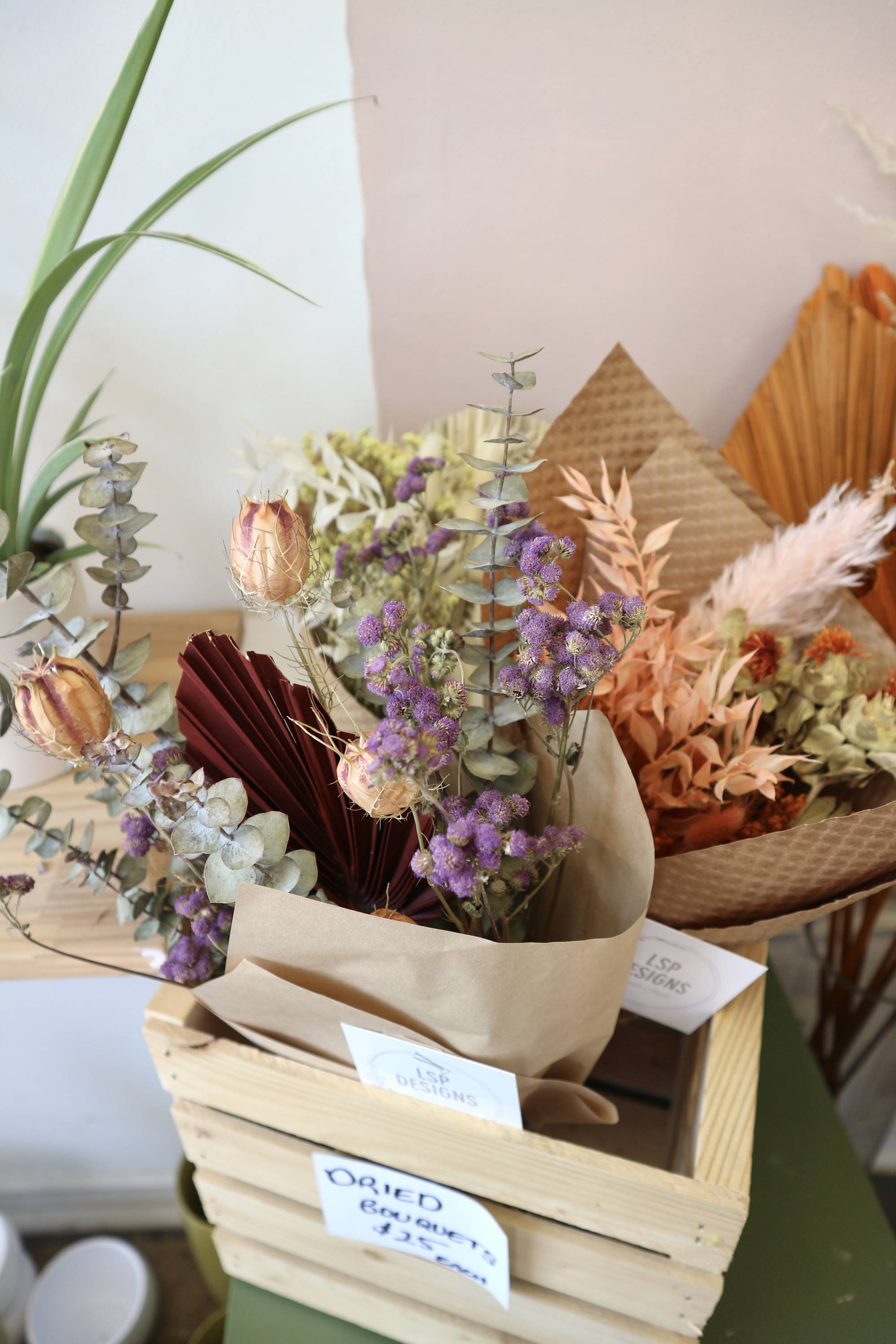 So, the next time you find yourself wandering through the streets of downtown Kingston, don't forget to step into LSP Designs Flower Studio. Let the floral magic take you on a whimsical journey, and who knows, you might just discover your own love for flowers along the way!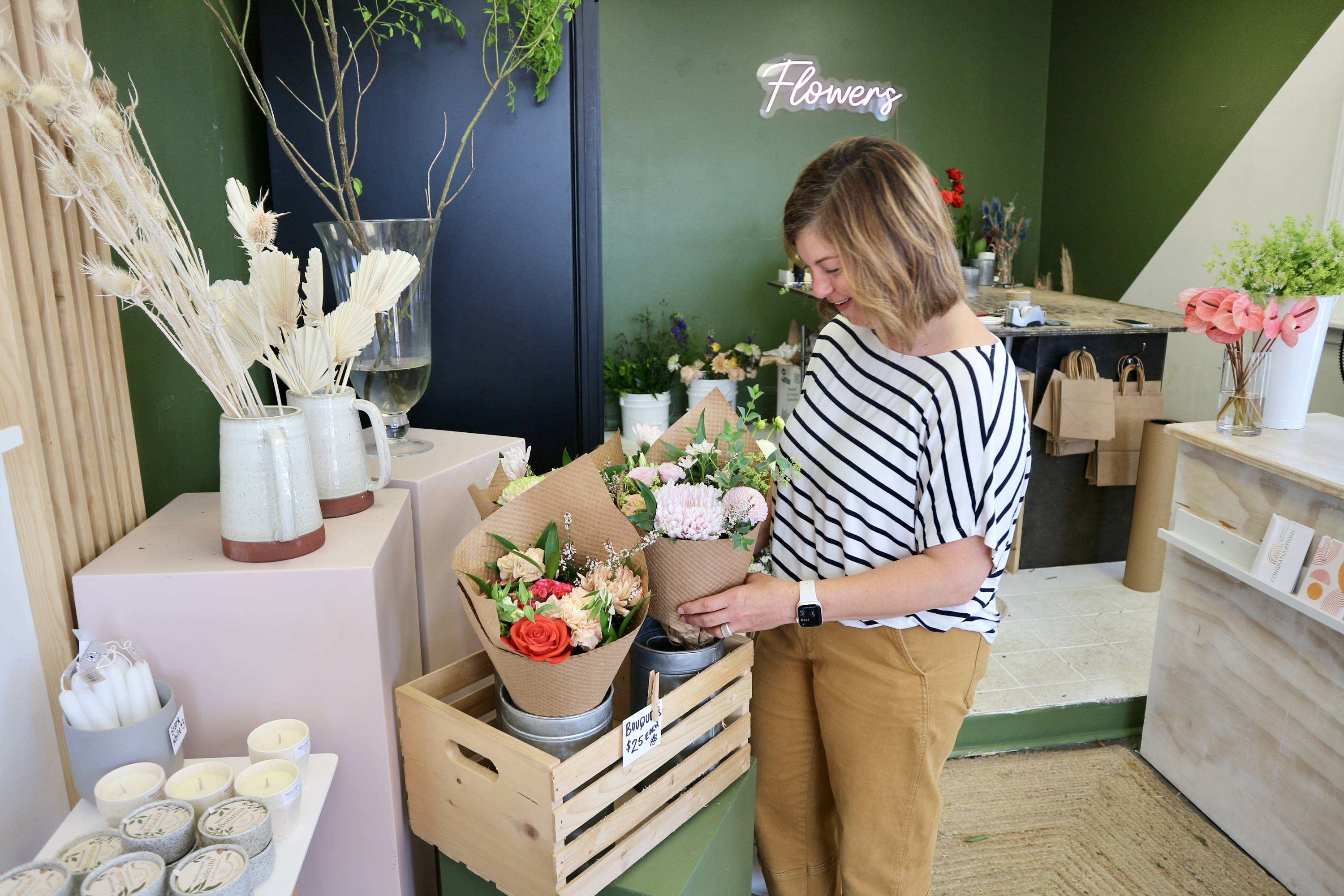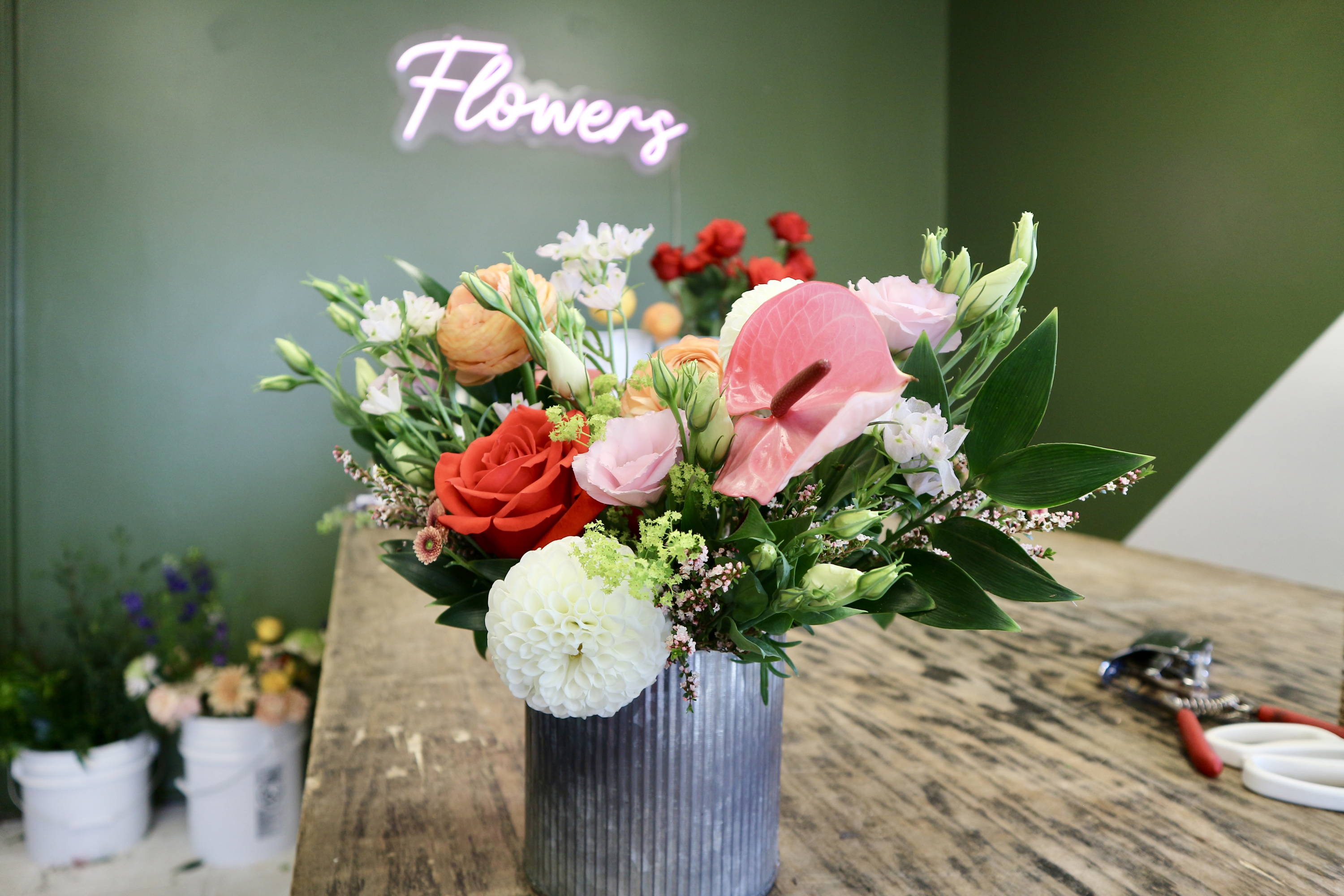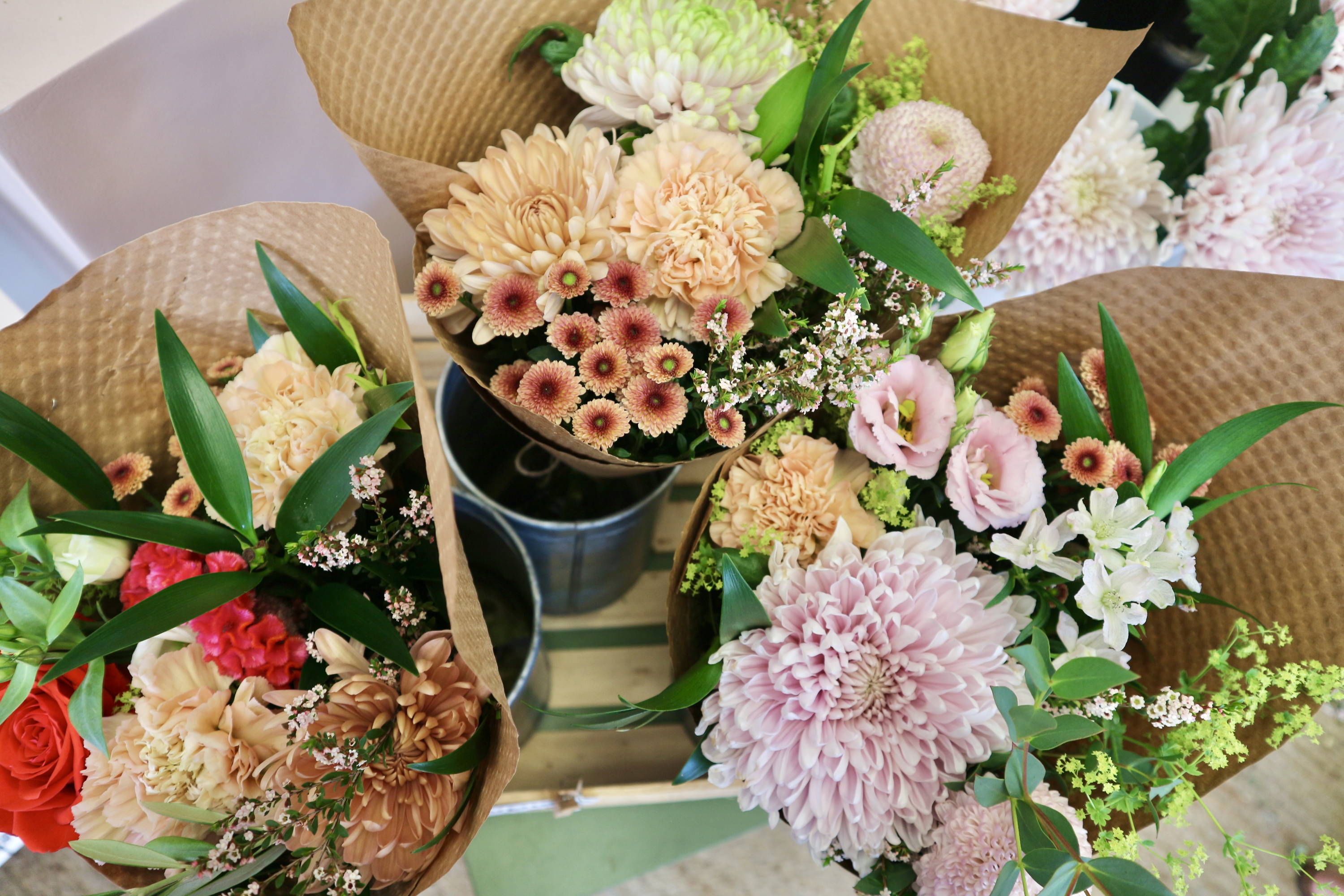 Leanne's favourite downtown Kingston spots include Happy Thoughts, a vibrant gift shop, BSE Skateboard Shop + Coffee Bar, The Everly & Wine Shop, Pan Chancho Bakery & Café with gourmet delights, HEIST Restaurant + Wine Club, Heel Boy for stylish finds, and Pasta Genova for delicious Italian cuisine.
Downtown Kingston is her hub for unforgettable experiences and her blooming storefront.
LSP Designs Flower Studio
Where: 248 Wellington Street

I'm a daydreamer, a foodie, an adventurer, and an explorer. But most of all, a tourist in my own backyard of the limestone city rediscovering old favourites and hidden gems. As a proud Kingstonian for over a decade and an alumna of Queen's University, I has thrived in this vibrant community, which has fueled her creativity and passion for building a strong online community and supporting local businesses through my blogging, social media and freelance writing.