In honour of the past: A Q&A with General Brock's Commissary
Chris and Cindy Shelley are the owners of General Brock's Commissary in downtown Kingston. Their store is inspired by (and named after) General Brock, who owned a commissary on Brock Street in 1812. Taking what was done then and bringing it into the present, their focus is on providing locally sourced specialty food, handmade products and souvenirs, just as General Brock once brought in supplies from local farmers and artisans. "We don't carry anything that we don't personally love," they say – and that approach must be working, as they are now in their ninth year of business! 
Co-Owners Chris & Cindy Shelley
Why do you choose to live in Kingston?
Cindy: It felt like home.
We'd
been here many times through the military and because of my family ties here.
Chris: We moved here from Ottawa in 2011
.
We lived here when I was in the military.
What neighbourhood do you live in and why?
Cindy
:
We live in the
w
est
e
nd. Compared to Ottawa, everything is close. Downtown is six minutes away, and it just happened that we found a bungalow.
Chris:
It's
a nice
,
quiet neighbourhood with established homes
and
very friendly folks.
We've
gotten to know our neighbours.
It's
a beautiful spot.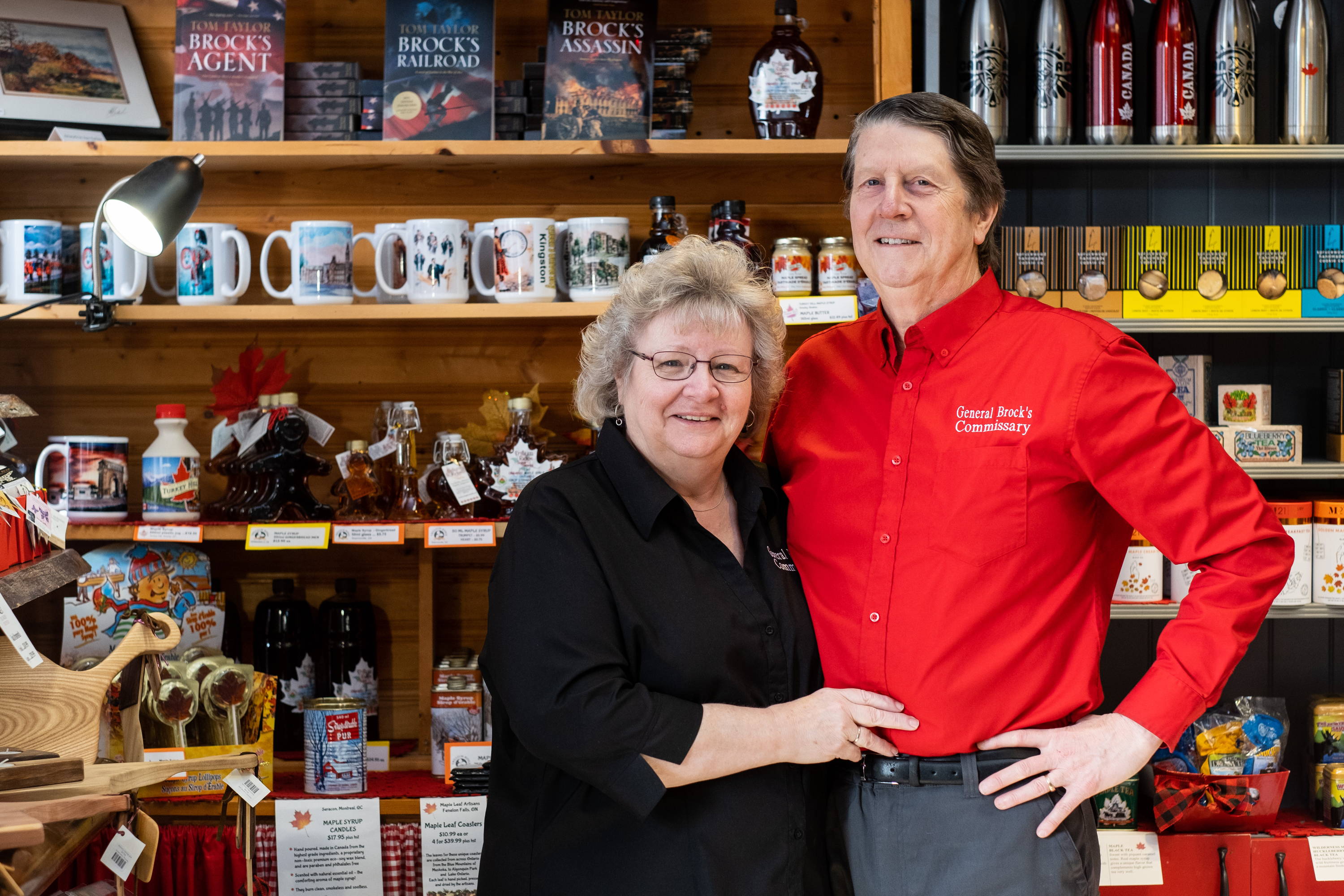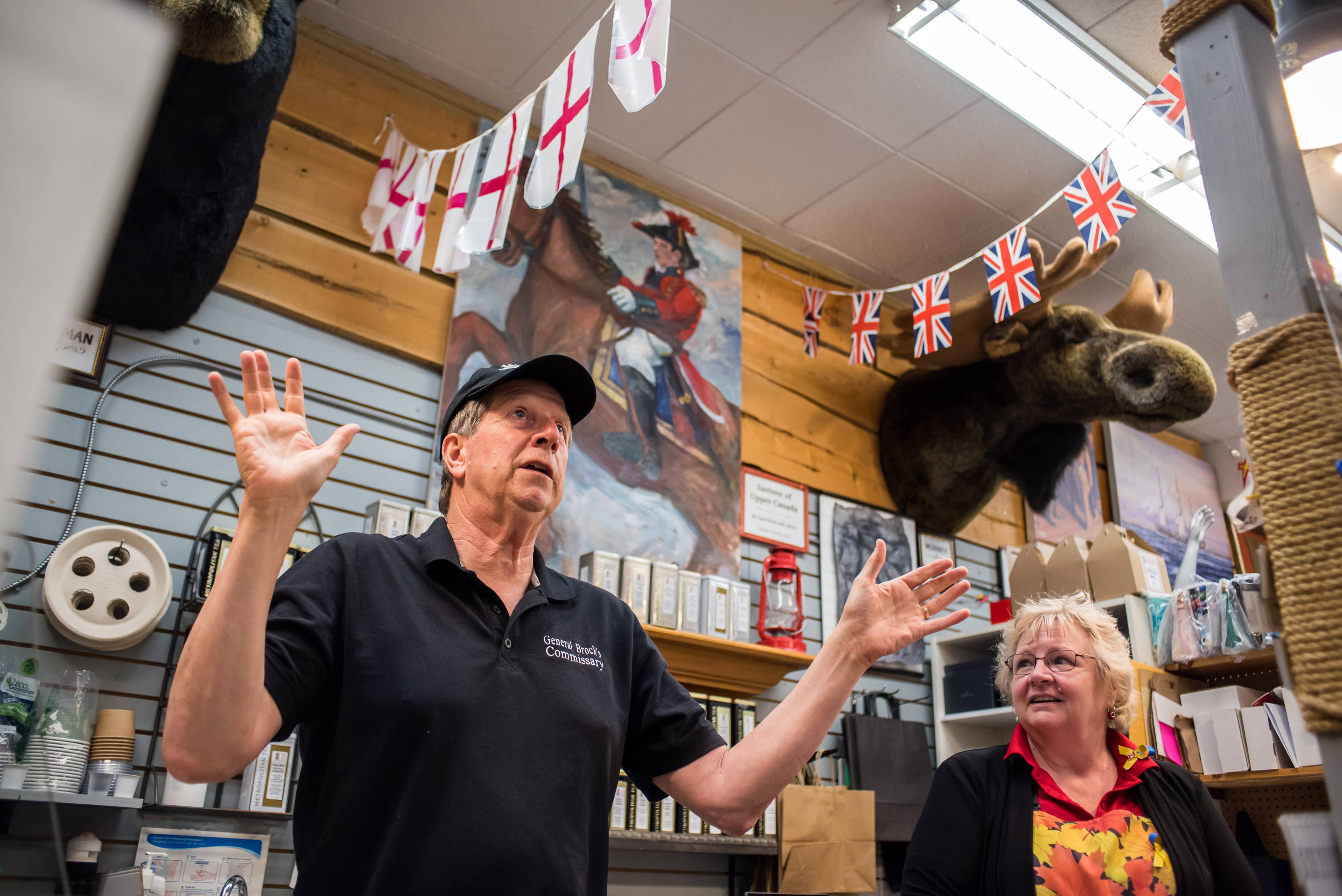 What is your favourite
local spring
activity?
Cindy: Ice cream.
That's
a big one
.
We eat what we have.
It's
the best!
Chris: I go down to Confederation Park
.
Quite often
I'll
get a hot dog from one
of
the vendors and then sit in the park and watch folks and watch the boats. I love watching the boats. I never get tired of the view.
What is Kingston's best-kept secret?
Cindy
:
Aside from us, the breadth and depth of locally produced crafts, arts and handmade products and the quality of producers in this region is phenomenal.
Chris
:
How happy people are here. The folks that come in our store,
they're
all happy.
They're
either on a vacation or just downtown looking around
.
Kingstonians
in general are a happy bunch
, a
nd they have good reason to be so. They live in a great town.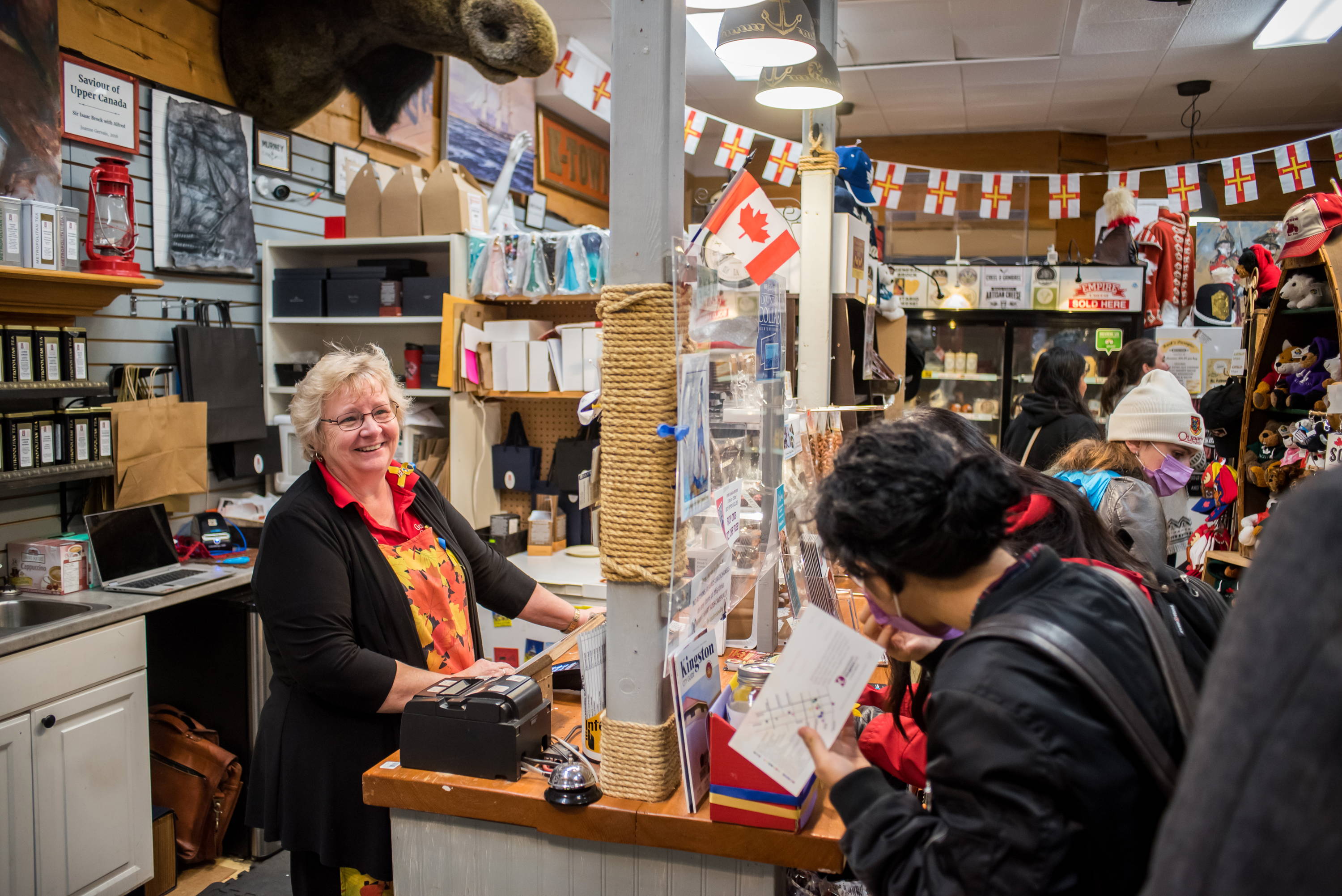 Chris: Fort Henry Hill. Back while working in the military in Kingston, it was the perfect spot for a lunchtime jog or just head to the top to eat and enjoy the view.  Having Kawartha Dairy ice cream on a hot summer day.
  
Cindy: When the bells go off at St. George's Cathedral at 10 a.m. when we open the store. "I feel present. They ring, we open the door."  
---
General Brock's Commissary
Est. 2015
Where: 55 Brock St., Kingston