A Q&A with The Refinery rem wellness + Social House
The Refinery rem wellness + Social house is one of the most idyllic spaces downtown Kingston. It's located at the corner of Brock and King street with tall ceilings and big windows that display a quintessential view of Springer Market square. It's airy, modern and polished with a very Instagram-friendly aesthetic and more than anything, the team offers a wide variety of services from facials and massages to manicures, pedicures and hair care. They also host events! Co-owners Heidi Smith – a Kingston native – and Lesley Allison – originally from Georgetown and drawn to Kingston's quaintness – share the details behind starting their business, surviving through pandemic restrictions and what they love about being downtown.  
Co-Owners Heidi and Lesley
Tianna: When did the vision for The Refinery come to you? How was the journey of creating your space and preparing for the community?  
Heidi & Lesley: When we met we realized that we had similar drive and aspirations. Soon after we started to brainstorm ideas and created a business plan. It all happened relatively quickly once we started looking for a commercial space. The first time we visited 327 king street we were filled with equal parts excitement and fear. The space had been vacant for a while and needed a full renovation. It was overwhelming but we were motivated with the chance for a clean slate. Quickly, we put a team together led by Dave Tricky, a local general contractor, along with other local tradespeople and finished the project in 4 months. 
We were inspired by the clean look of Scandinavian design mixed with the coziness of mid century modern. 
T: Your space is a whole vibe (airy, pretty!). What do you want your clients to feel when they come for a service?
H&L: Thank you! Most importantly we want people to feel comfortable and welcomed into the space. It's a non-judgment zone, where we love to connect with our guests whether their visit is a celebration or something a little heavier where the spa can serve as an escape from their day to day.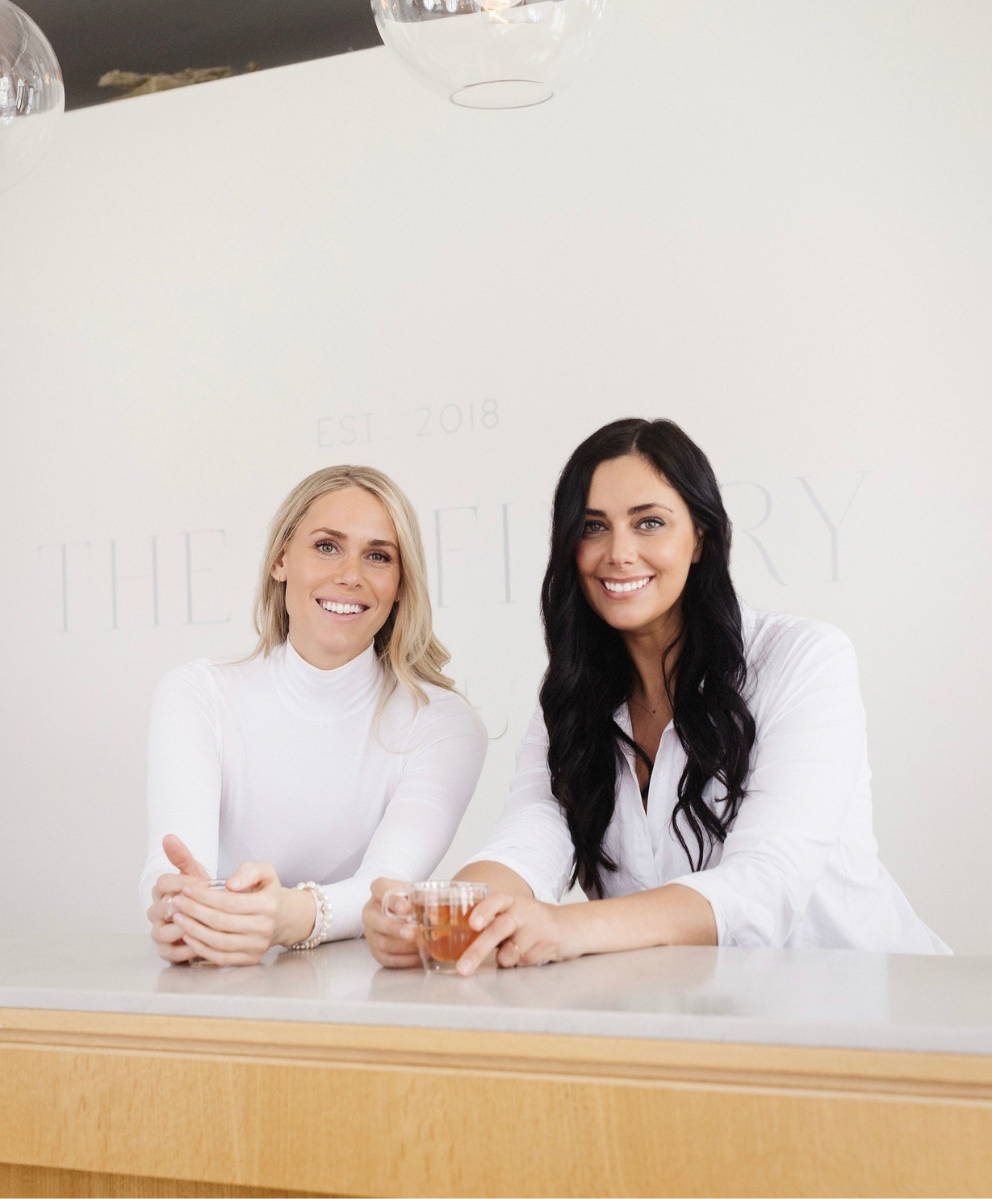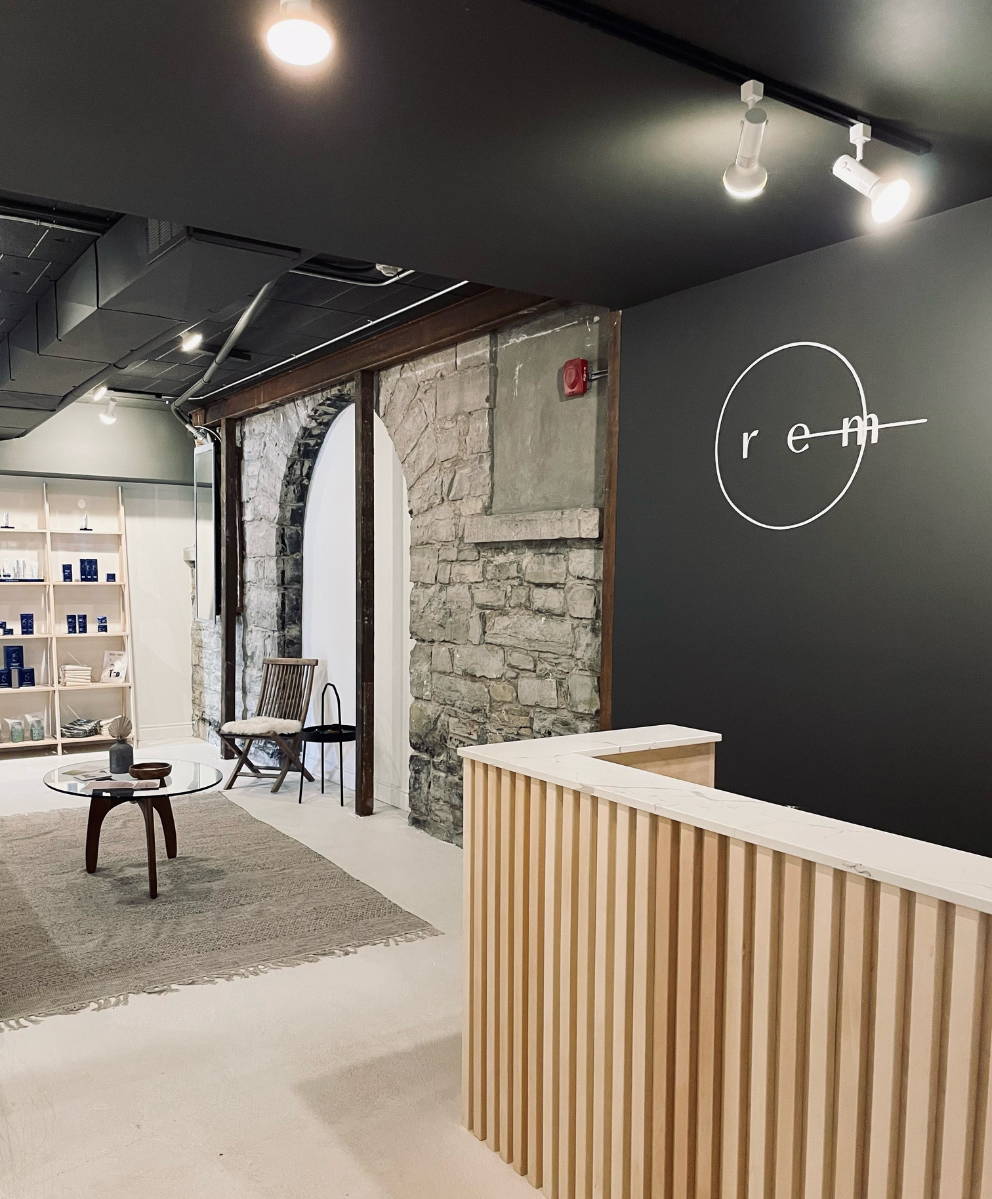 T: Tell me about your products and services?  
H&L: We offer a wide variety of services, "a one stop shop."We know that people are busy these days so having multiple services at one location makes life easier. 
We spent a lot of time researching and trying out all kinds of products whether it was for retailing or for the products used in our services. Our motto is "if we wouldn't buy it ourselves and love it then we wouldn't sell it." It's a simple motto but it keeps our products authentic to our standards and it feels good recommending quality products that we love and trust. We have a combination of natural products and medical grade. 
T: I can't believe it's been almost 5 years - what have you loved most about running The Refinery? And what's been the biggest challenge? 
H&L: We can't believe it either! It has been a wild ride but we have been so thankful to have a great partnership with each other. We balance each other really well and have taken to our roles based on our individual strengths. We find that this helps the business to run efficiently. The most challenging part of owning a trade business is balancing our time running the business and also working hands-on as estheticians with full lists of wonderful clients. 
T: You survived the peak of pandemic restrictions. Congratulations! What were some practices you used to get through that that you continue to do? 
H&L: We are so thankful to our staff and our loyal clients. Countless numbers of individuals, including our landlord stepped up to offer guidance and support over the past few years while we navigated business ownership during Covid. The team from KFL&A was also really helpful and accessible as the regulations constantly changed.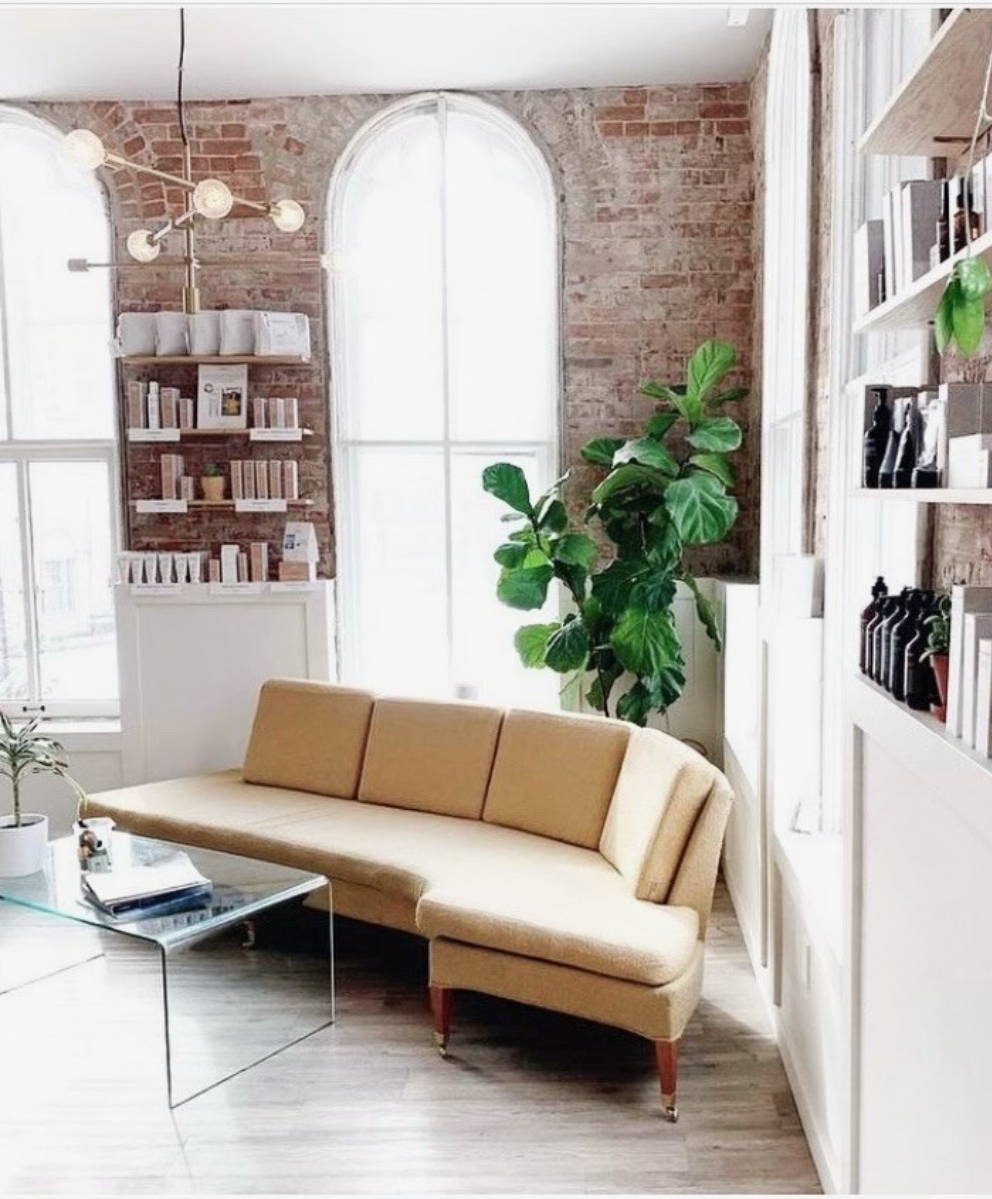 T: You offer fun programming outside of your services. I learned how to make a beautiful floral arrangement there! Tell me about the decision to run those types of events and any specific events coming up this spring or summer that you'd like to mention? 
H&L: I'm glad you enjoyed it! We feel that our space is most beautiful at night so we really try to maximize the usage. Offering private events like cocktail and dinner parties, baby showers, etc. We even had a beautiful 10 person wedding during the pandemic, when the regulations allowed. It was so special with some of the bride and grooms guests viewing from Market Square. 
Since the lockdown we have also done a mini rebrand giving ourselves the name "The Refinery rem wellness + social house." rem wellness represents the newly renovated unit within the same building. We saw the need for a space that catered to people seeking a more individual experience. We call this side of the spa "rem wellness." The vibe is quiet, darker and meant for relaxing services that promote inner-healing. It's a great way to disconnect from your phone and reconnect to yourself. The "Social house" division of the spa continues to be bright, airy and a place for socializing as we are fully licensed and promote coming with friends (or solo).
" We saw the need for a space that catered to people seeking a more individual experience. We call this side of the spa "rem wellness." The vibe is quiet, darker and meant for relaxing services that promote inner-healing. It's a great way to disconnect from your phone and reconnect to yourself."
- Heidi and Lesley
T: What do you love about owning a business downtown? (Especially with that view of the square!) 
H&L: We are mesmerized daily when peering out of the historic windows and onto the market square. There is something happening in every season. Currently we are loving the view of the ice skating rink and lights. It's so fun to see the kids skating and sometimes we are treated to a show when someone can do impressive spins and jumps!  
The Refinery rem wellness + Social House
Est. 2018
Where: 327 King St. E, Kingston
Tianna is a wife and mom of two young kids with a day job as an Equity, Diversity, Inclusion Coordinator at Queen's. She takes pride in living in Kingston and loves celebrating all things local (mostly food related!) through her blog, Keep up with Kingston. Follow Tianna's blog for more local food, culture and shop inspo. Get the latest from her over on instagram.