Downtown Personality: A Q&A with Martello Alley & Martello on Brock  
One of Kingston's best hidden gems, Martello Alley, is always worth checking out. Inspired by a quaint French village, the historic art-themed alley is nestled between Sally's Roti Shop and Green Door Vitamins on Wellington Street. When David Dossett first discovered the space in 2015, he imagined creating "a place to get away without leaving Kingston." Now celebrating its seventh year in business, the artistic collective has featured hundreds of local artists' work over the years. Selling original pieces as well as prints and other handmade goods, Martello Alley has also launched a virtual shopping experience online at martelloalley.com. 
Why do you choose to live in Kingston? 
I'm born and raised in Kingston. I went to Queen's. I've always been a downtown sort of person. (It's) a really nice place to grow up in. It's very safe. The waterfront is really accessible. 
What neighbourhood do you live in and why? 
Alwington. My dad was actually a Spitfire pilot who came over from the EU after the war. He just decided he would start building houses, apartment buildings. He was one of the early developers of the Alwington (subdivision). When he raised enough money, he purchased another property in Alwington and then built a custom house. I'm really attached to the house – my parents worked on it together. 
What is your favourite spring activity to do in Kingston? 
I like taking people on tours of the downtown. Not a lot of people look up. I like looking for little hidden things like little gargoyles and art – architectural gems that most people here don't know exist. 
What is Kingston's best-kept secret? 
The collection of art all along the waterfront and at Queen's campus downtown. Some of it's hidden in plain sight, sometimes you have to look up. There's an urban legend that the two pieces of the Time Sculpture are supposed to get closer and closer and eventually touch..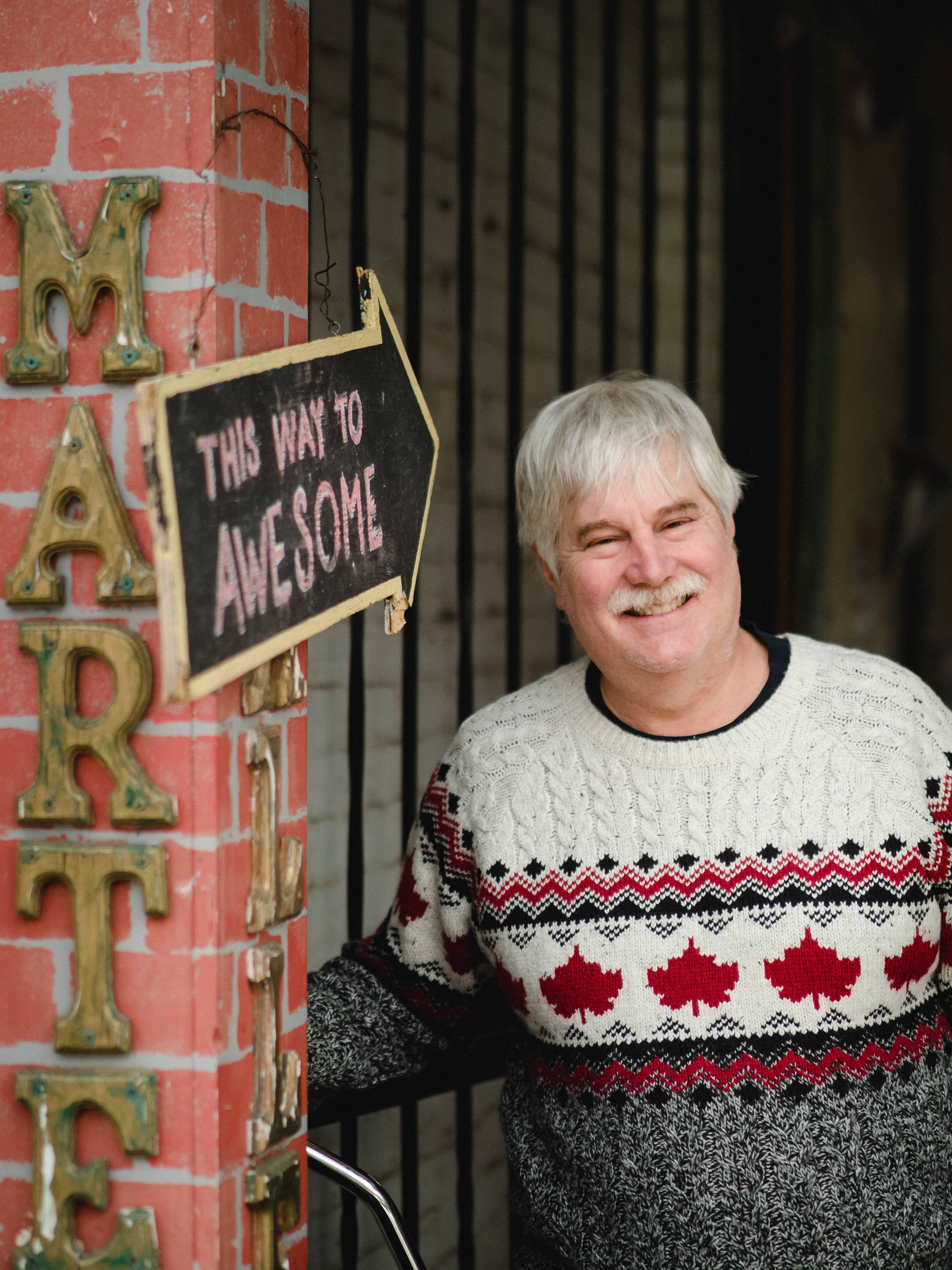 Breakwater Park: I love walking along the Gord Downie Memorial Pier. 
SENS Café: Go here if you want to try real French eclairs and café au lait. 
General Brock's Commissary: They have locally supplied meats and preserves. 
Lily Lane Alley: I like exploring alleys – I paint watercolours of them. 
---
Where: 203 B Wellington St., Kingston
Martello on Brock
Est. 2020
Where: 66 Brock St., Kingston