Kingston is filled with specialty food shops for you to explore. Here are six we think you'll love.
Card's Bakery is best for those with a sweet tooth and in need of an afternoon cookie, brownie or other reward after all that exploring. Not sure what kind of souvenir to bring home? Their unique homeware line will make for a sure gift, for yourself or for others.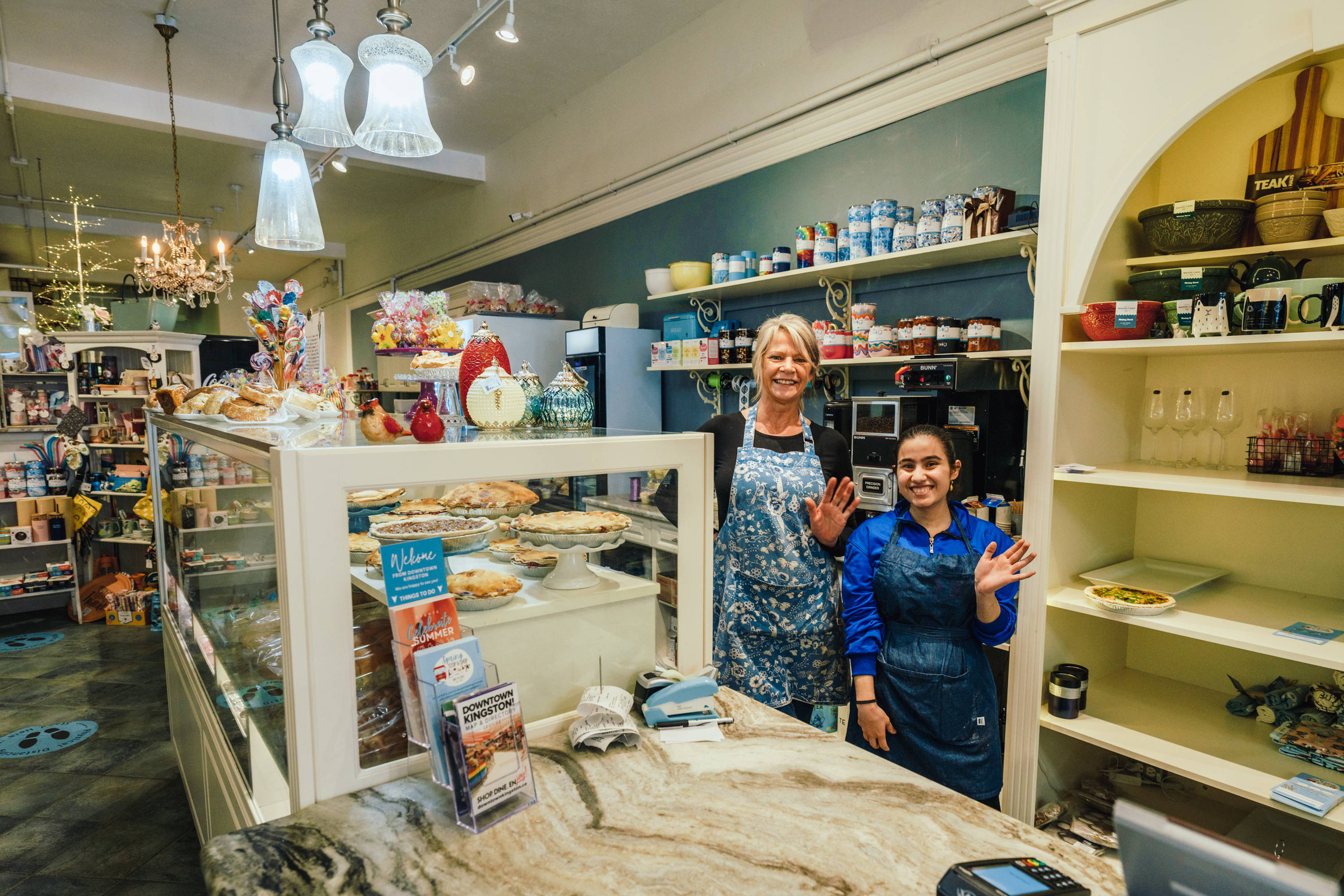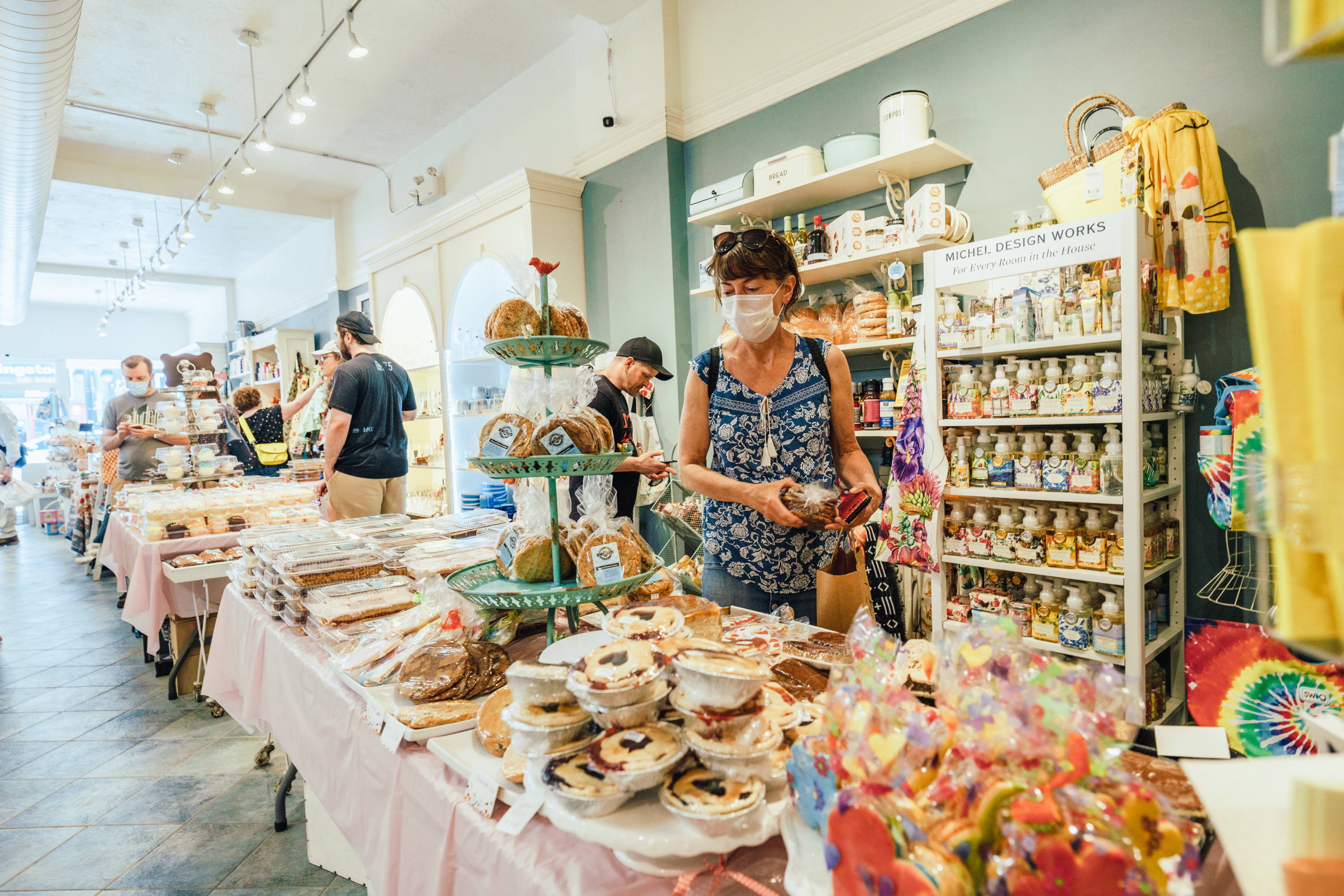 Harmony Flavours Charcuterie
326 King St. E.  
One of Kingston's newest downtown shops, Harmony Flavours is all about high-quality charcuterie. They're your one-stop shop for over 40 kinds of cheeses, as well as a large selection of meats, olives, and other gourmet finger foods. This historic store is located across from idyllic Springer Market Square.
General Brock's Commissary
55 Brock St.   
Featuring over 50 producers from across Upper Canada, this specialty shop combines history with food. It's a not-to-be-missed opportunity to put a picnic together while you're in town, with local cheeses, meats and more. If you're looking for a snack, they also serve Kawartha Dairy ice cream.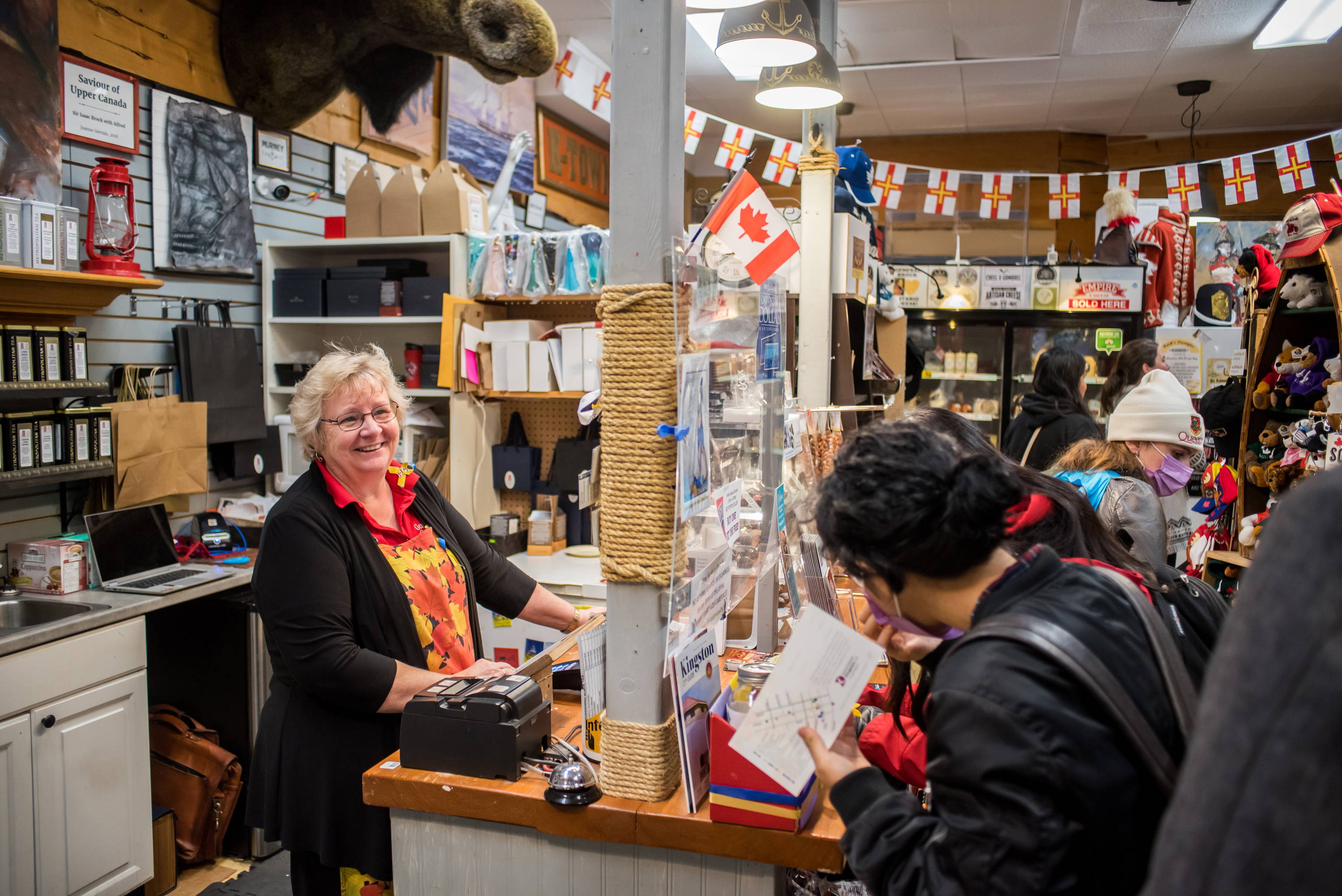 260 Princess St.     
Instead of choosing between having lunch and going sightseeing, consider packing lunch and visiting one of Kingston's beautiful parks to do both. The Grocery Basket has local produce, cheeses and baked goods available to help you box up the best, and you can shop knowing your purchase will be supporting many Kingston businesses.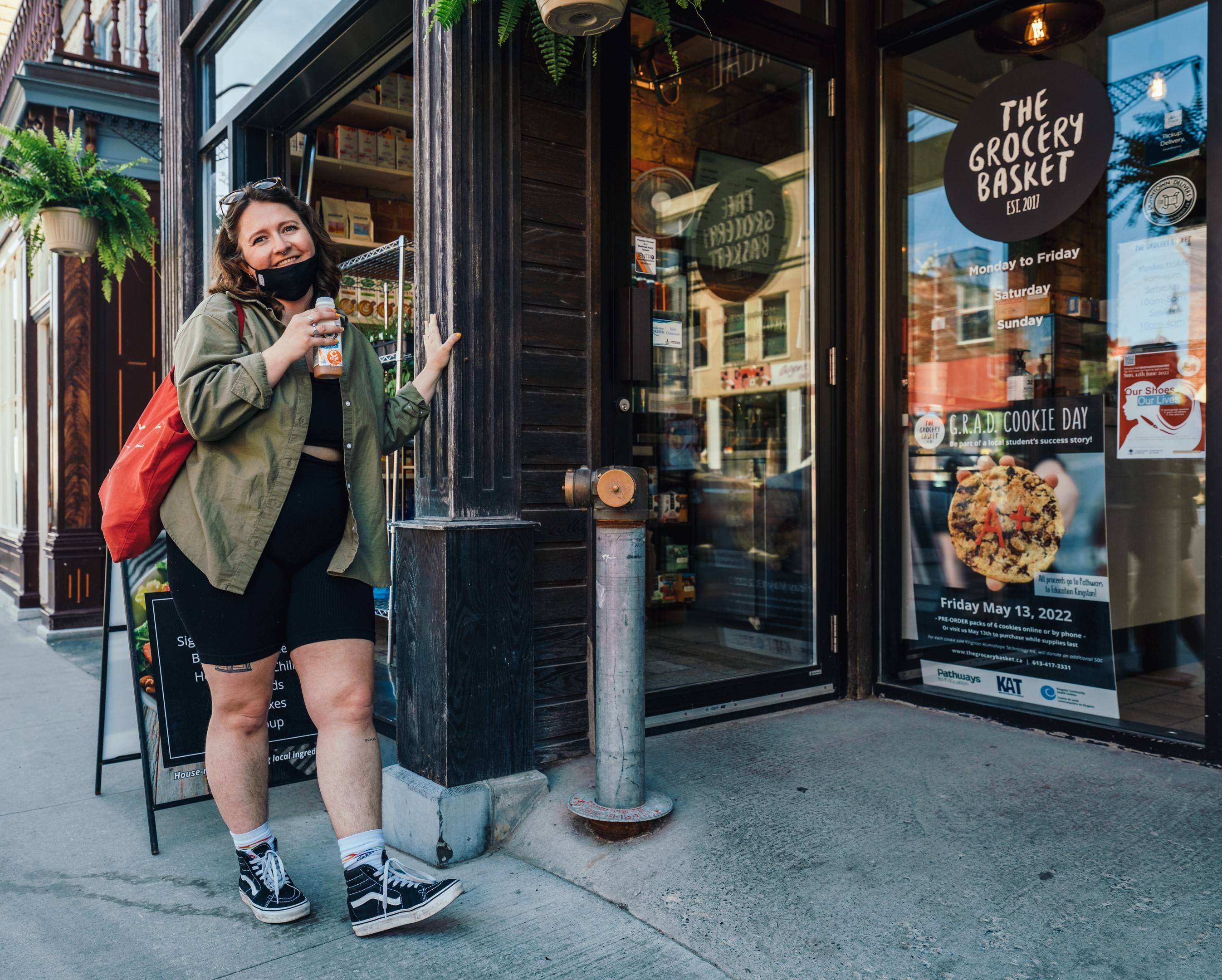 Kingston Olive Oil Company
62 Brock St.    
Here you can sample any olive oil or balsamic vinegar that jumps out at you – and the options seem endless! Their website, kingstonoliveoil.com, has many recipes and ways to use their products, perfect for shaking things up for months to come or even sharing your newfound knowledge with a friend.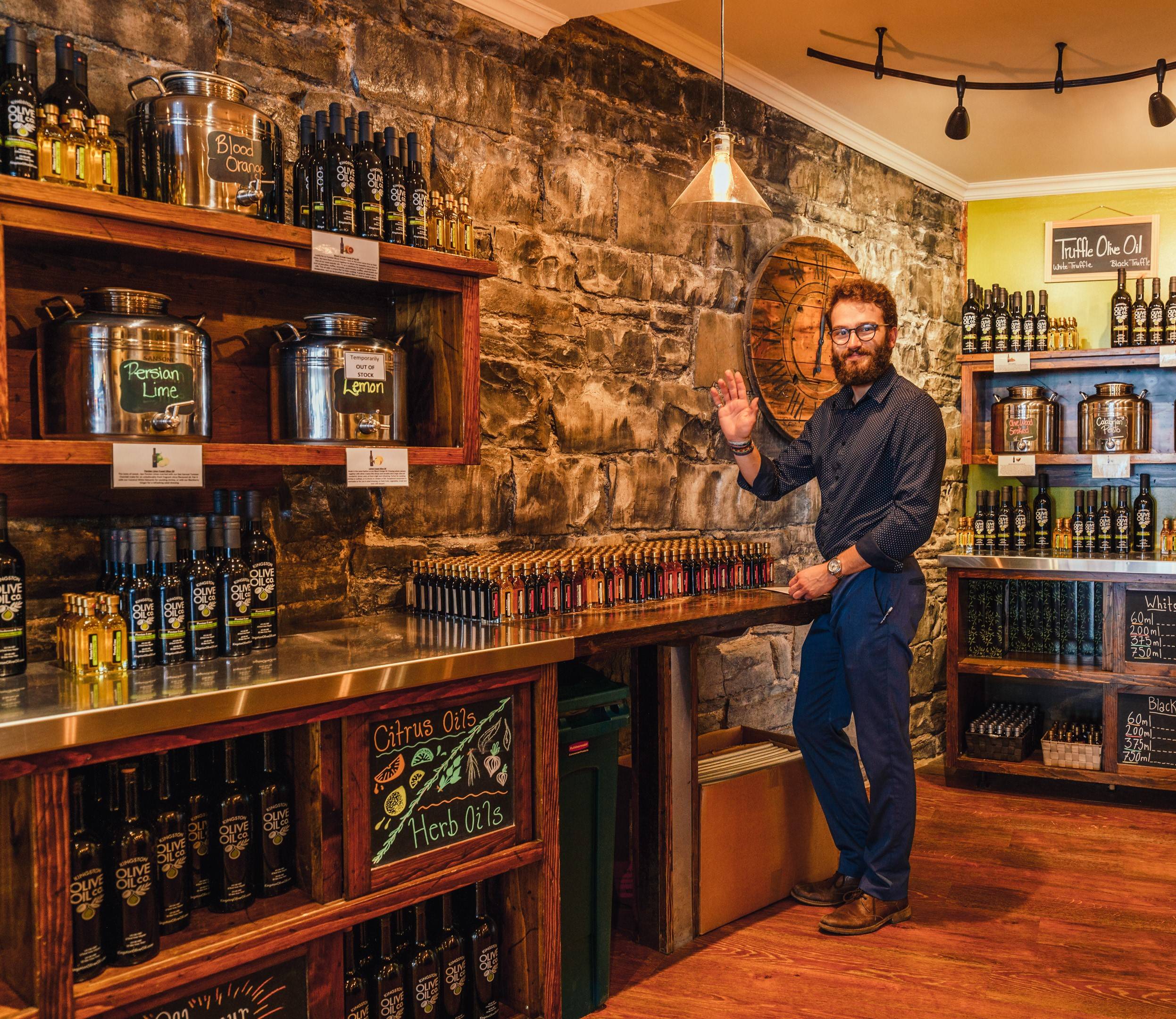 Pan Chancho Bakery & Cafe
44 Princess St.      
If you're staying somewhere that allows cooking, consider Pan Chancho's delicious frozen entrees, perhaps paired with deli meats, cheeses and even daily baked bread. It's easy to spark some creativity if a quiet dinner is what you need before heading out for a night on the town.