When taking advantage of the simplicity and ease of the Kingston Transit services...
Exploring in downtown Kingston couldn't be easier.
There are many ways to get downtown without a car, from using the Kingston Transit services, to using services such as Uber and taxi services. Find out which method works best for you and your needs.
Kingston Transit
Kingston Transit offers an active, environmentally-friendly, cost-effective and convenient alternative to travelling by car – especially if you buy passes or multiple bus rides at once. Fare payment methods include cash and electronic smart card transit passes. 
With regularly scheduled routes and reliable times, you can explore downtown with ease.
Kingston Transpass: Discount bus pass for downtown employees
Kingston Transit offers a program to Downtown Kingston business owners and their employees which gives them access to a discounted transit pass at a price of $55.25/month. There is no extra cost to the business to run this program and it a valuable benefit to offer your employees. To learn more about the program please contact Adam Pennock at Kingston Transit at apennock@cityofkingston.ca or call at 343-363-7148. We will come to your business, meet with your team, and issue transit passes – all at a time that is convenient for you. 
Kingston Transit offers fast, reliable, and accessible access to the downtown area from all points of the City.  All express routes pass through the downtown area with service 7 days a week from early morning until late evening. Click below for more information about the service including trip planning, route maps, and FAQs about how to use Kingston transit.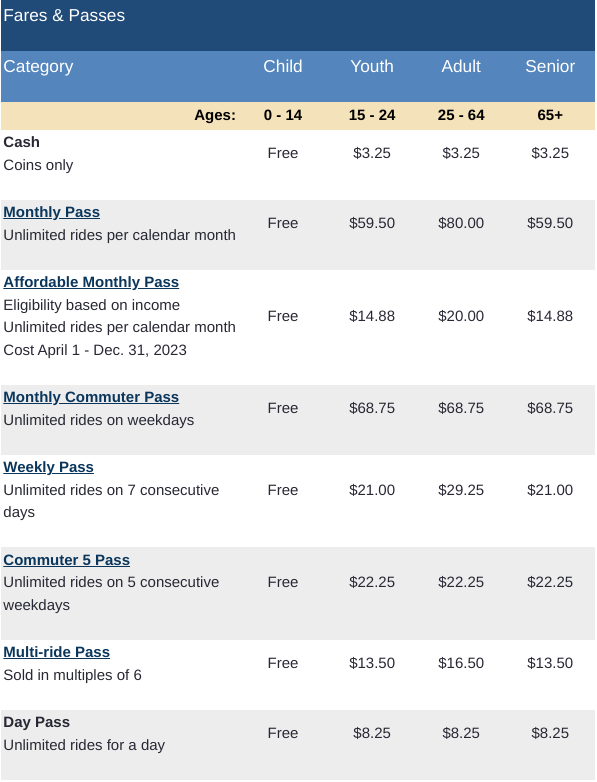 Fares and Bus Passes
Bus passes can be purchased from a series of locations around downtown Kingston depending on what type of pass you are looking for.
For tourists and day trips, the Day Pass and Weekly Pass are great and affordable ways to explore Kingston, both downtown and past the downtown core.
For Kingston Residents working downtown, the Monthly Commuter Pass offers unlimited rides through the work week at a discounted price compared to the regular monthly pass.
Queen's Students ride for free with the Kingston Transit System with their validation sticker on their student card.
Download the Moovit App
With real-time updates on public transportation, including buses, trains, and trams, "Moovit" ensures you're always in the know about routes, schedules, and delays. The user-friendly interface lets you plan your trips seamlessly, providing multiple options for the quickest, most convenient routes. Say goodbye to waiting and hello to precision with "Moovit" as your go-to transit companion. Download the app now and experience a smarter way to move through the urban landscape. Your city adventure begins with "Move It"!
Route 1: Montreal St. - St. Lawrence College
Route 2: Kingston Centre - Division St.
Route 3: Kingston Centre - Downtown
Route 4: Cataraqui Centre - Downtown
Route 12: Kingston Centre - CFB Kingston
View map of all bus routes, courtesy of the City of Kingston
Downtown Transfer Point Platforms 1 - 3
On Brock St between Montreal St & Bagot St
Downtown Transfer Point Platforms 4 - 6
On Bagot St between Brock St & Princess St 
Downtown Transfer Point Platform 7
On Brock St between Bagot St & Wellington St
Express Route 501: Cataraqui Centre - Downtown
Express Route 502: Downtown - Cataraqui Centre
Express Route 601: Innovation Park - Downtown
Express Route 602: Downtown - Innovation Park 
Express Route 701: King's Crossing Centre - Cataraqui Centre
Express Route 702: Cataraqui Centre - King's Crossing Centre
Express Route 801: Montreal St. Park & Ride - Downtown
Express Route 802: Downtown - Montreal St. Park & Ride
View map of express routes, courtesy of the City of Kingston
Amey's Taxi Service
Amey's has been owned and operated by the Greenwood family since 1945 and has been in business since 1922. They are the largest taxi company in the Kingston area and are a member of our local Chamber of Commerce. With a fleet of over 130 vehicles strategically positioned throughout Kingston & Area, equipped with the latest technology for faster, convenient, and more efficient service, Amey's Taxi is proud to be your number one choice for short or long-distance commuting.
Download their app, or call 613-546-1111 to get started
Rates
(a) For the first 135 metres or part thereof: $4.25
(b) For each additional 135 metres or part thereof: $0.30
(c) For each additional passenger in excess of one (charge does not apply when specific request for van): $0.50
There shall be no charge for children under twelve (12) years of age in the charge of an adult.
(d) For waiting time while under engagement for each twenty-five (25) seconds: $0.30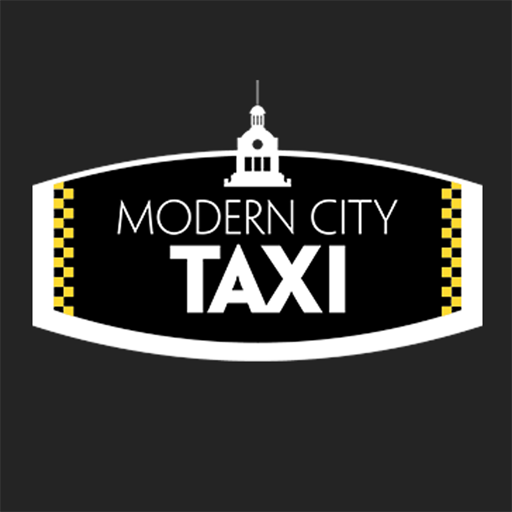 Modern Taxi Services
Experience the future of taxi services with Modern Taxi in Kingston! Our innovative approach combines convenience, reliability, and technology to redefine your travel experience. With just a few taps on your smartphone, book a ride seamlessly and track your driver in real-time. Say goodbye to cash hassles; our cashless transactions streamline your journey. Our fleet of modern vehicles and professional drivers ensure a comfortable and safe ride every time. Whether you're headed to the airport, a meeting, or a night out, Modern Taxi is here to make your travels in Kingston efficient and enjoyable. Welcome to the next generation of transportation!
Download the Uber App
Use the Uber app for when you want to explore past the downtown hub or just for a safe drive home. Using the speedy and efficient services Uber has to offer, you ensure a safe drive to and from your destination. With Uber you can count on a ride within minutes, or you can even pre-schedule a ride for later.