Best Drinks to Try on Local Patios
Atomica Kitchen/Cocktails
Nothing beats a classic Caesar on a hot summer's day. The Atomic Caesar boasts many delicious ingredients, including house-infused chili-lime vodka, clamato, spicy genoa salami, olive, pepperoncini and bocconcini. Atomica's patio also provides a great view of Springer Market Square, planting you right in the bustle of the downtown core.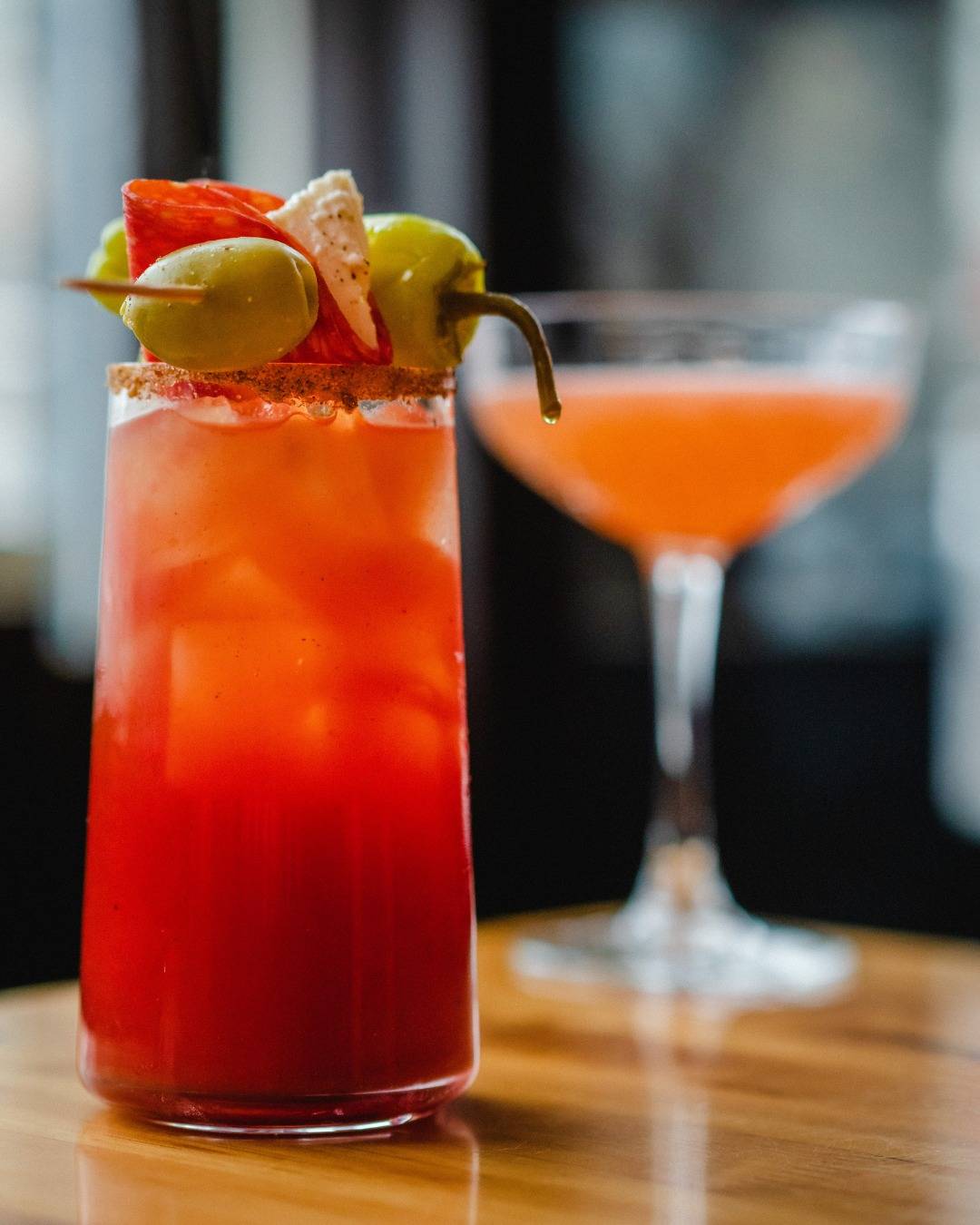 34 Clarence
St.
You've learned by now that Kingston has no shortage of patios, and you'll find only relaxing vibes at the Brew Pub, where there's a choice of two patios. Try one of their house-made beers, like the Dragoon's Pale Ale, on their street-side patio, with a view of Lake Ontario (and the famous Brew Pub truck!). Or, if hidden patios intrigue you more, head to the back courtyard to enjoy the lush cosy vibes, fountains and good company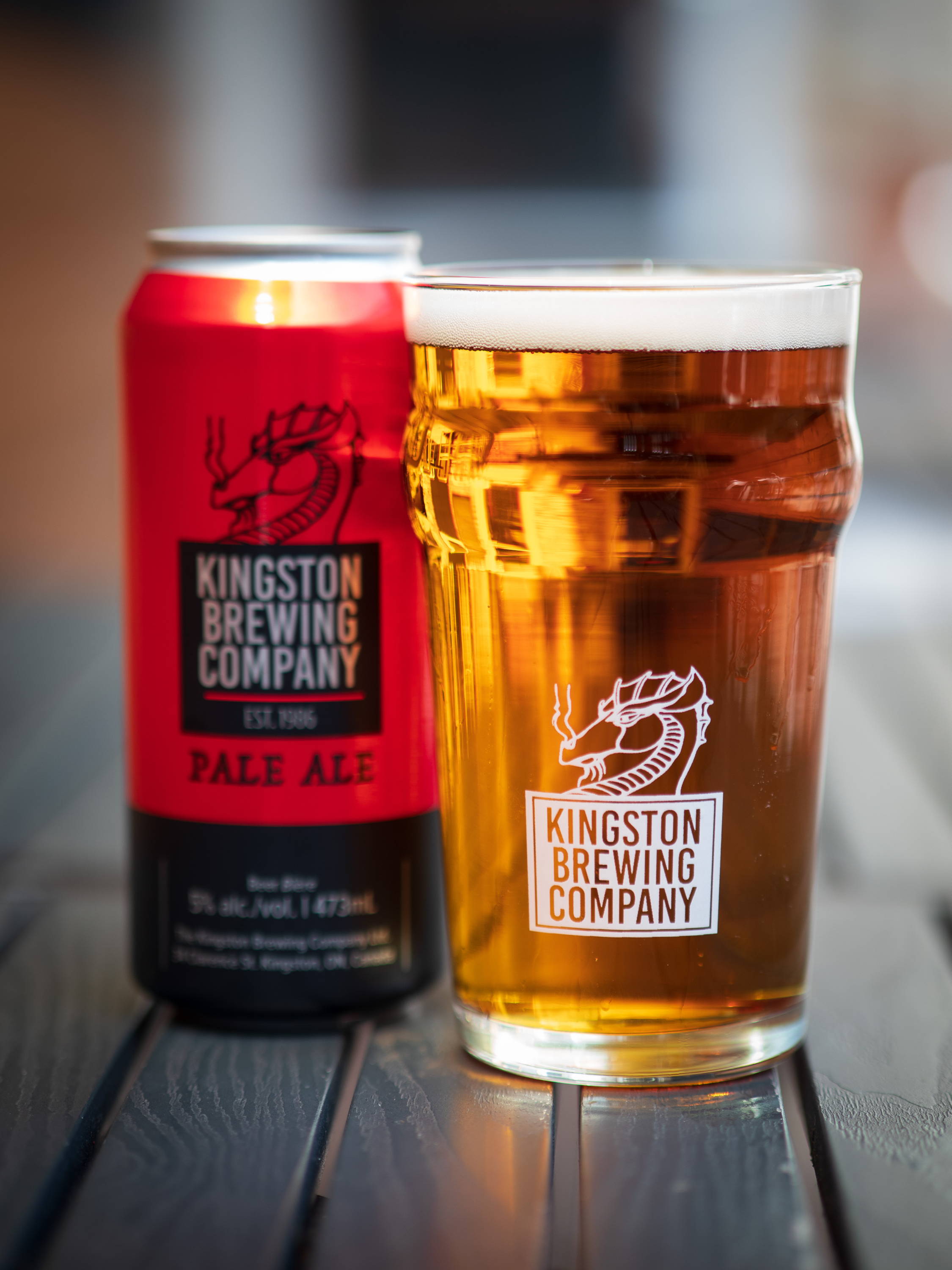 Hacker
Pschorr
Hefe
Weisse
Amadeus is known for its beautiful hidden biergarten, situated at the rear of the restaurant. Once you step into it, you'll feel as if you've been transported to Europe, even though you're still a stone's throw from Princess Street. Pair your experience with Hacker Pschorr Hefe Weisse, a refreshing and authentic German Pilsner, and relax under the summer sun.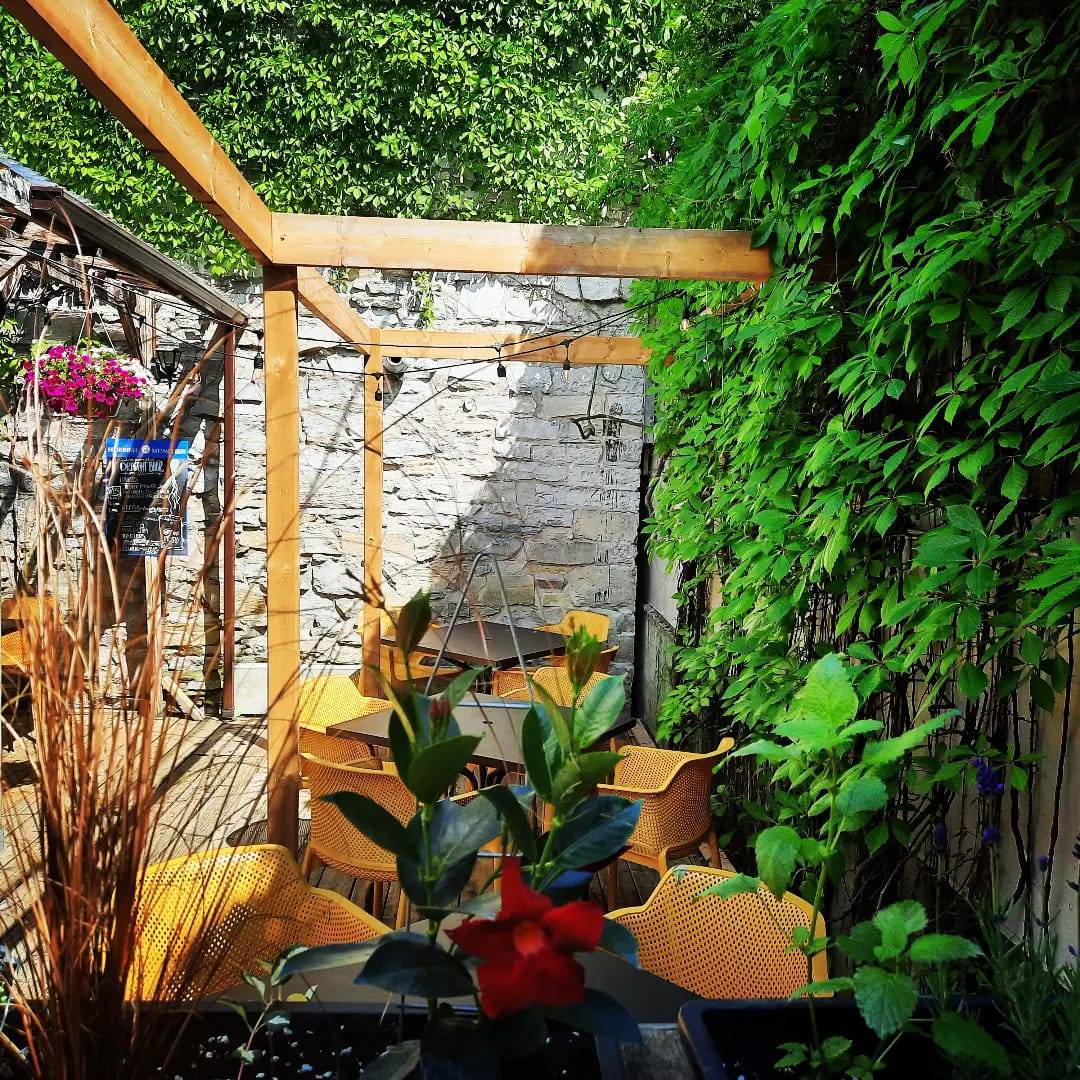 Dianne's Fish Shack & Smokehouse
Summer and seafood are an unbeatable pairing, but have you tried the delicious cocktails at Dianne's? Mermaid's Punch is a great-tasting 2-ounce drink made with rum, aperol, pineapple and lime. We recommend enjoying it on their beautiful patio, across from the Prince George Hotel and just steps from the breezy waterfront.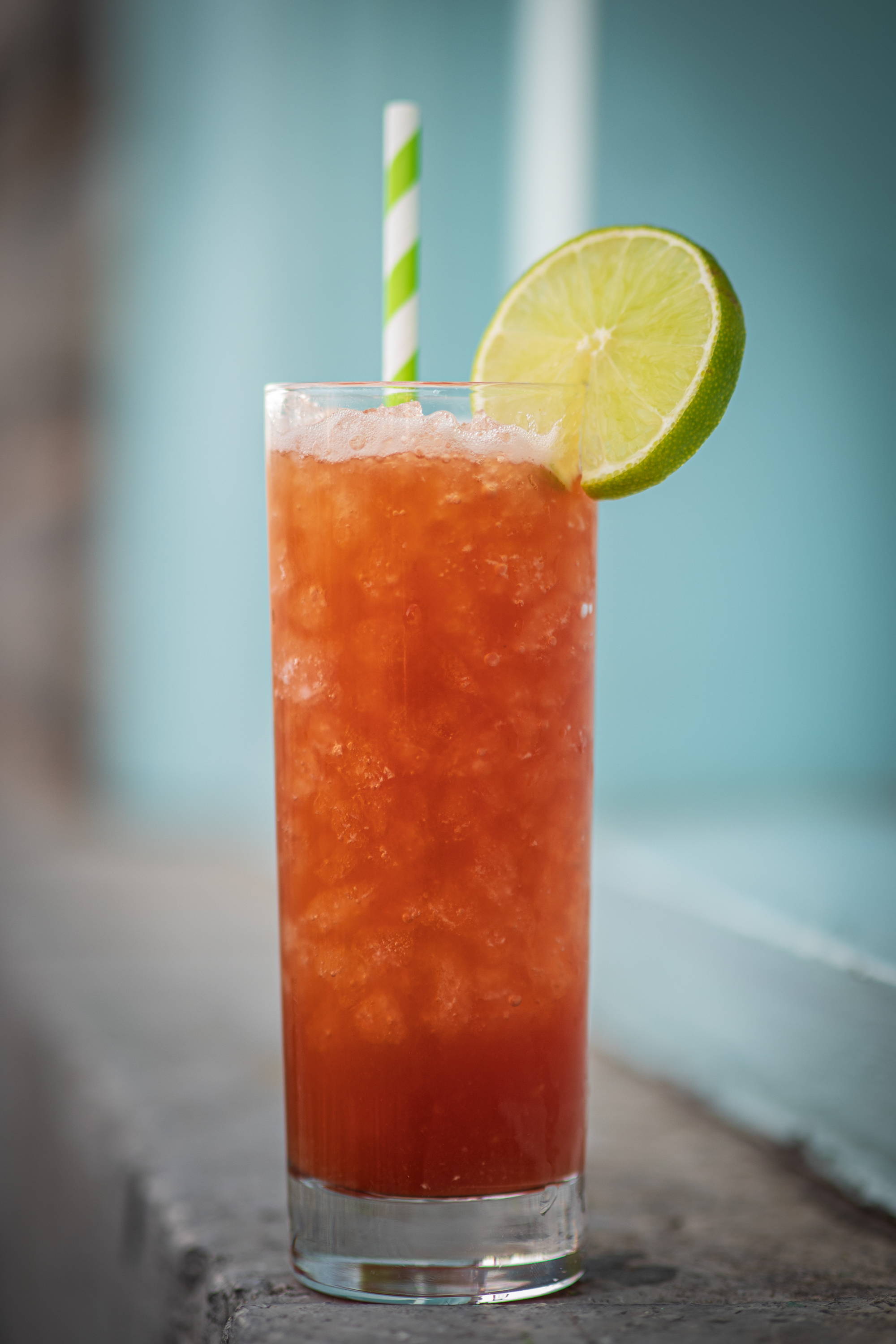 Anyone who's lived in Kingston will be able to tell you that Tommy's is a must-visit spot for a chilled-out experience. This '50's-style diner serves a delicious negroni on the rocks, and their patio is the perfect place to relax, socialize and even play a few of the board games the restaurant provides.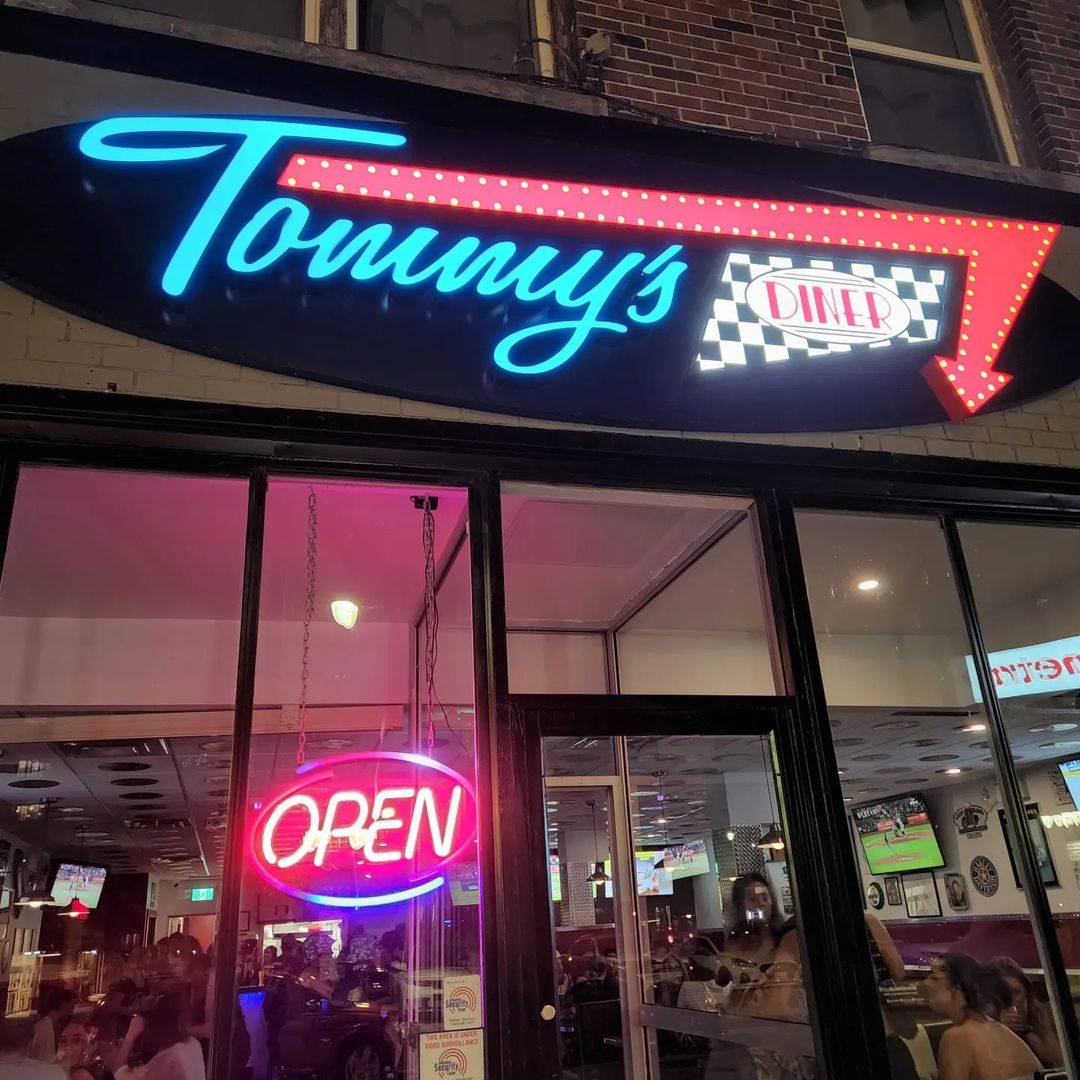 C
hianti
DOCG
Sinopie
, 2018
No visit to Olivea is complete without a seat on the patio, placing you in the heart of Springer Market Square, glass of wine in hand. The Chianti Sinopie is an authentic red wine from Tuscany, best enjoyed as a shared bottle (or two) for the table. You can't go wrong with a classic drink paired with a classic Kingston view.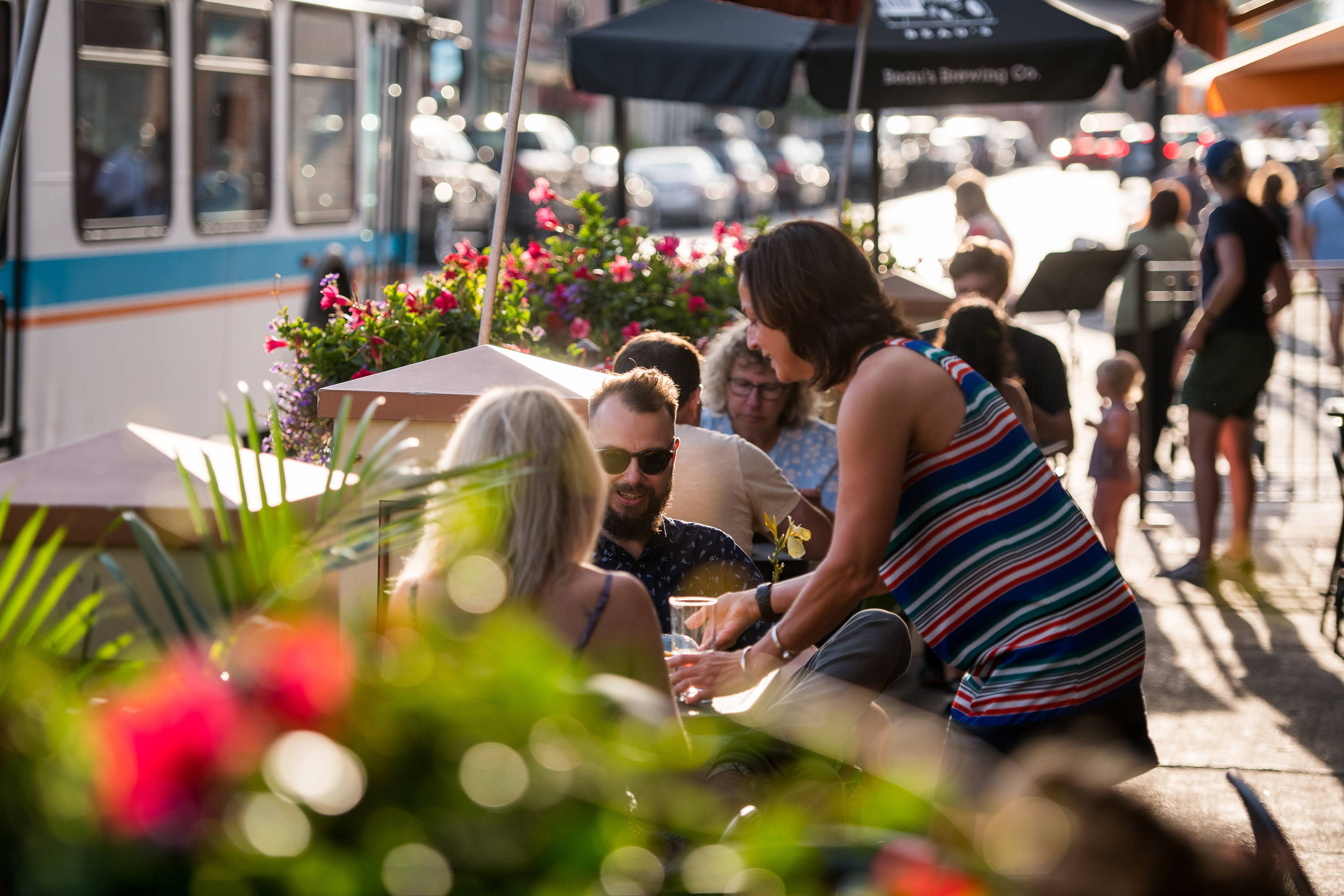 Red House/
Mac
K
innon Brothers House Ale
Whether on the more intimate patio downtown or the larger patio at their west-end location, Red House is the perfect place to gather with friends and enjoy this collaboration beer made with MacKinnon Brothers. The House Ale is light, aromatic and full of hops, making it a top choice for a refreshing drink on a hot summer's day.