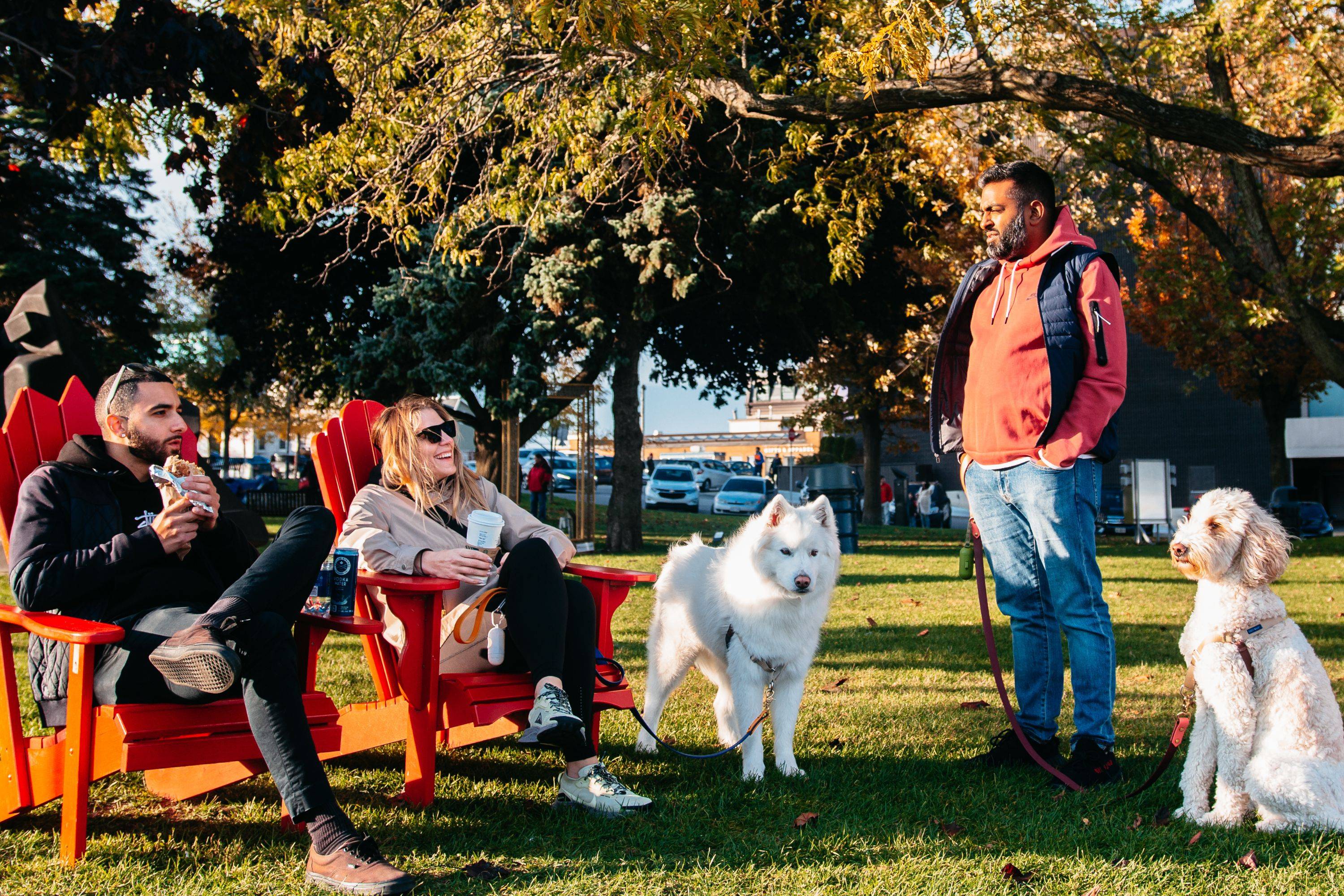 We are well into fall, heading quickly into winter. The second the air gets cool, I am reaching for hot and hearty meals to warm me up from the inside. Many of my comfort food cravings can be found in Downtown Kingston from flavourful stews to slurp-worthy soups. If you tend to let the season dictate your diet, read my round up of foods that I believe are best served when the temps hit single digits and lower.
Olivea, braised beef cheek gnocchi
To be honest, I will eat Olivea's braised beef cheek gnocchi any time of year but it hits different this time of year! They braise the beef cheek for 8 hours which leaves it so tender it pulls apart and melts in your mouth alongside the pillow-like gnocchi. Diving into this dish while looking out the window at the market square is beyond delightful.
Sophie's Noodle Bowl, any dish
The hand-pulled noodles have the perfect texture and sit in an incredibly flavourful broth filled with all the ingredients we need during cold season – give me all of the garlic and onion! I love to slurp my way through their dishes.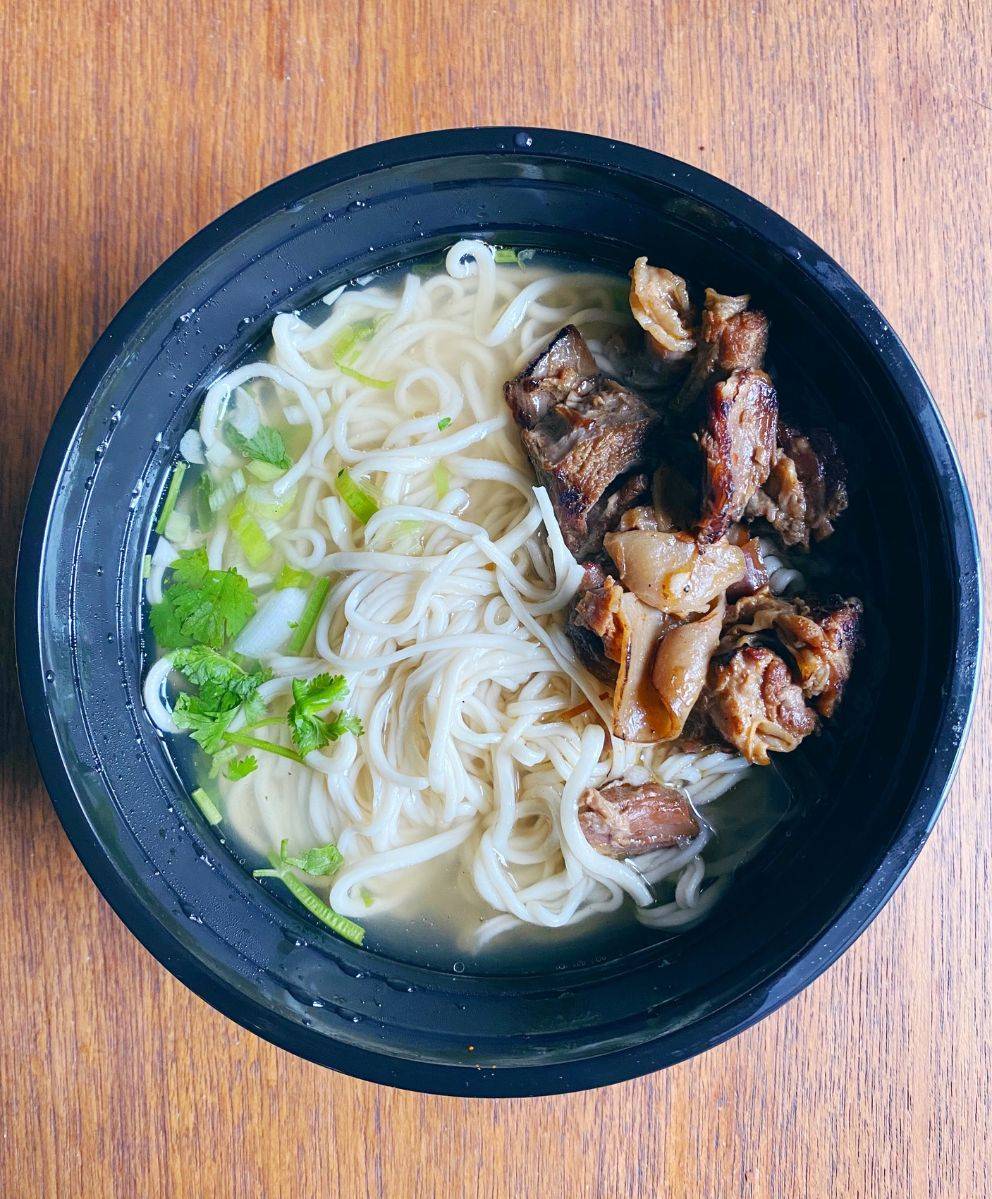 Formerly Sushibar Da, The Shuroop still serves one of my favourite ramen bowls in Kingston. My favourites are miso or the veggie ramen. If you love a very umami and savoury meal, this one is it. The serving is massive, I usually finish in two sittings (add the chili oil!)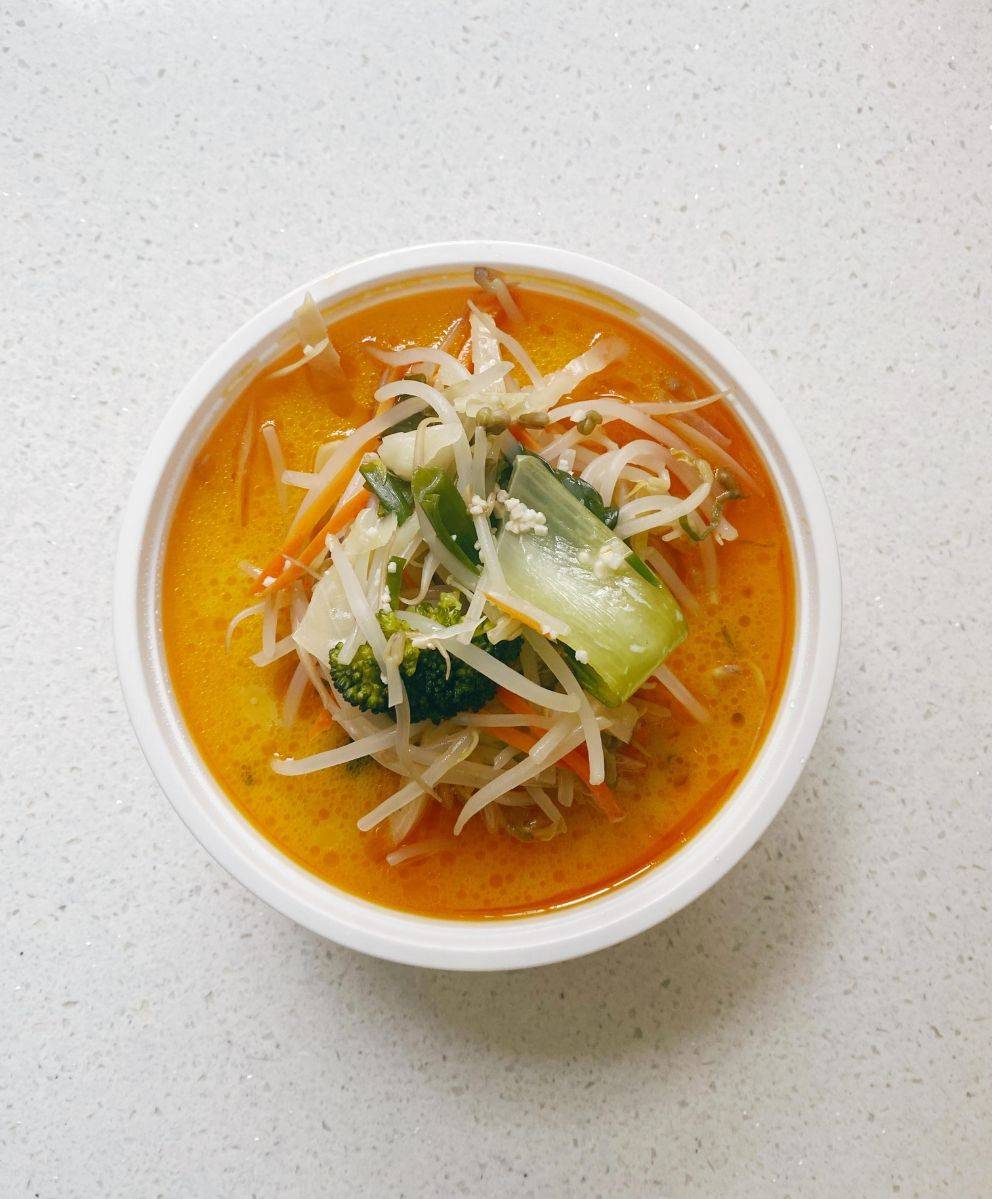 I've written about my love of Sally's before and I would be remiss if they weren't included on this list. The warm spices of curry in the roti or the spice in the oxtail that can get your nose running are the perfect comfort food for me!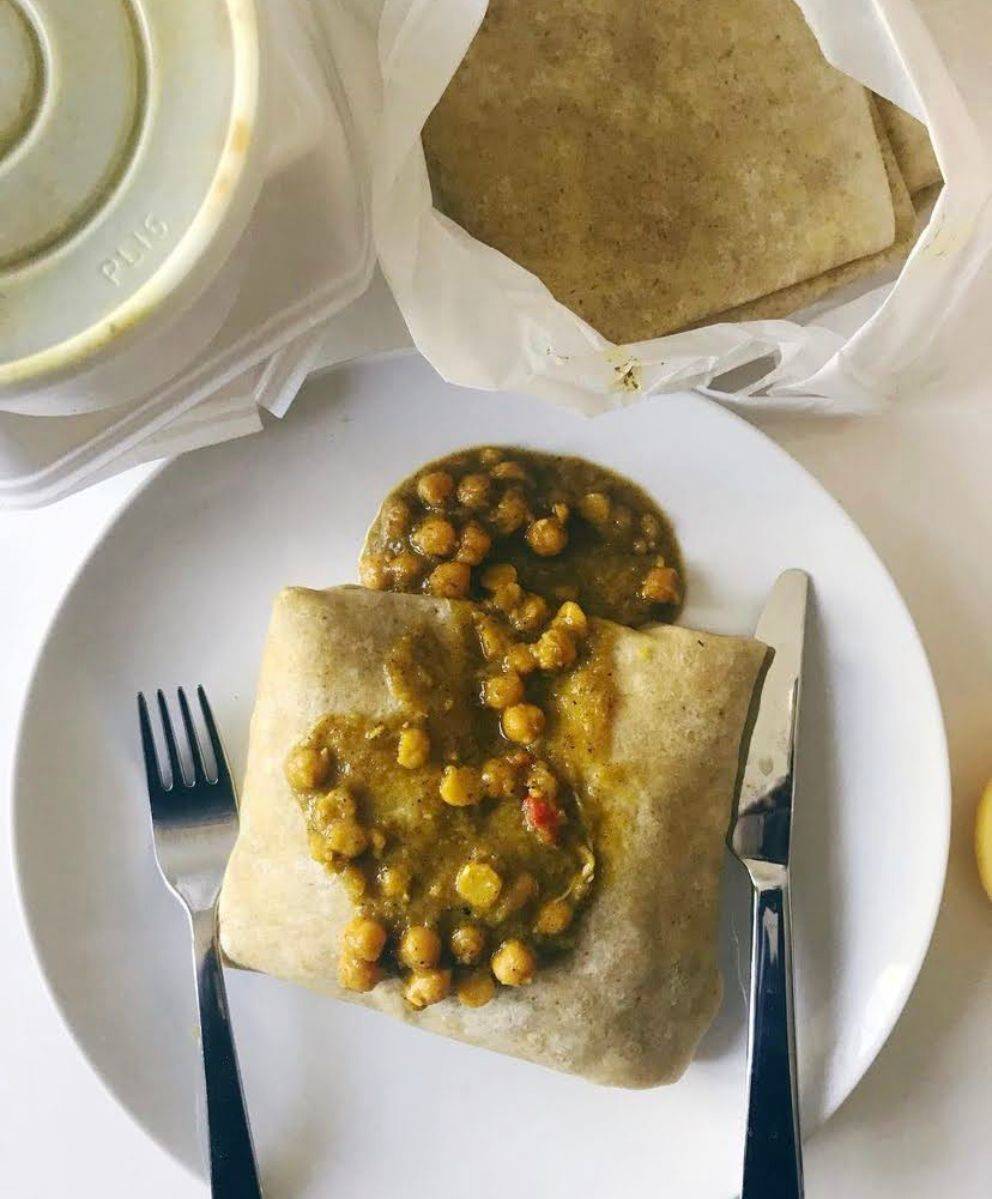 Namaste, mulligatawny soup
The broth of this soup is something I dream about - it's so good! It coats a great medley of veggies like carrots and green beans that don't lose their bite. It's typically a side dish, but I would happily have a big bowl of it on its own.
Bar Mayla, mushroom croquette
I love so many items on the menu at Bar Mayla but categorized under "comfort food" I am including the mushroom croquette. This small plate packs a big punch of flavour that makes me feel nostalgic. The crispy outside and smooth centre makes this dish so craveable.
I love this mom and pop shop located on Montreal Street. Again, I think curry is such a great dish to warm up with. I particularly love the #16 which is the curry shrimp, the coconut milk makes it so rich but doesn't tame the heat – which I love! Note, bring cash! They are delightfully old school and don't accept cards.
Nothing screams comfort food more to me than meat and potatoes. The Everly Kingston elevates with their Black angus sirloin and roasted pepper romesco. The fries are perfectly crispy on the outside and pillow-y soft in the centre. A little bit of steak and a frite - perfect bite.
Whiskey and Rose, Truffle Tater Tots
Who doesn't love a crispy potato? The finely grate parmesan that is piled on top of these tots along with the truffle mayo really takes this classic dish above and beyond. A great thing about Whiskey and Rose is that everything is gluten free and many items can be made vegan. Comforting for guests and friends of guests with food allergies!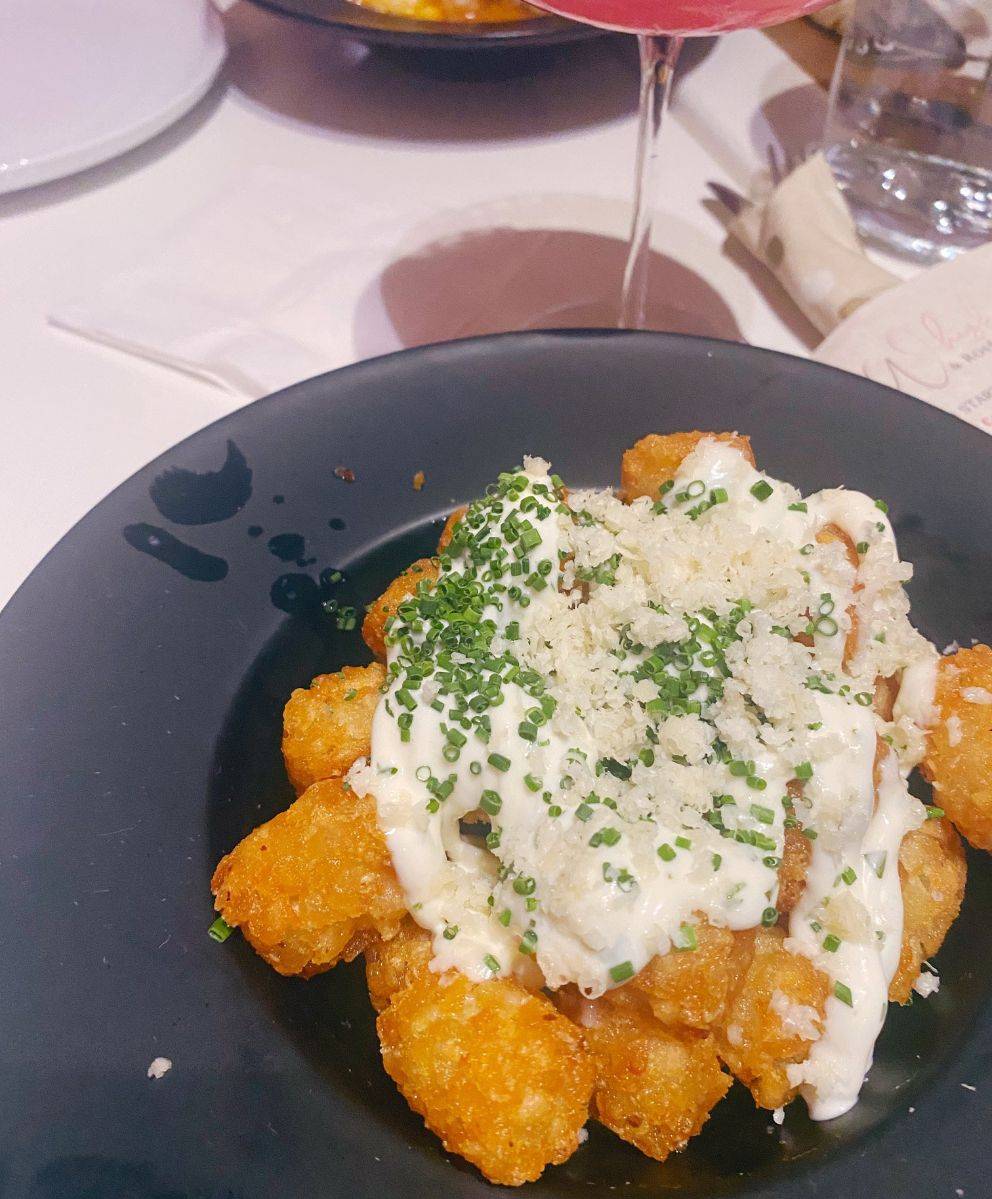 Let's not forget breakfast! This dish is the best way to start a chilly day. The day I ordered this dish with the perfect mix of textures (the crunchy pappadam!)I couldn't order anything else. Take breaks to sip a latte from one of their giant mugs. It's the ultimate indulgence.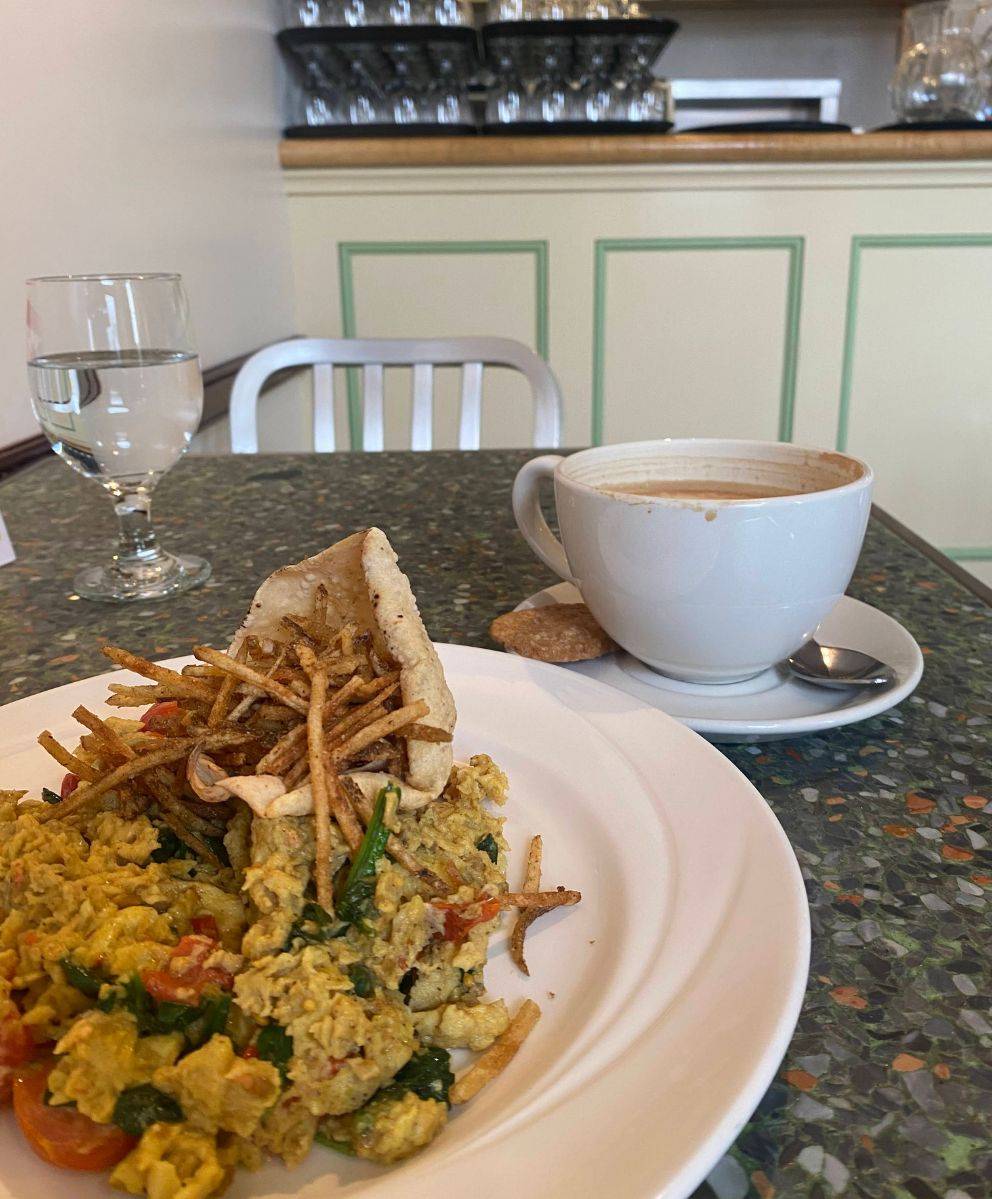 Tianna is a wife and mom of two young kids with a day job as an Equity, Diversity, Inclusion Coordinator at Queen's. She takes pride in living in Kingston and loves celebrating all things local (mostly food related!) through her blog, Keep up with Kingston. Follow Tianna's blog for more local food, culture and shop inspo. Get the latest from her over on instagram.