Roll into Action with BSE Skateboard Shop & Coffee Bar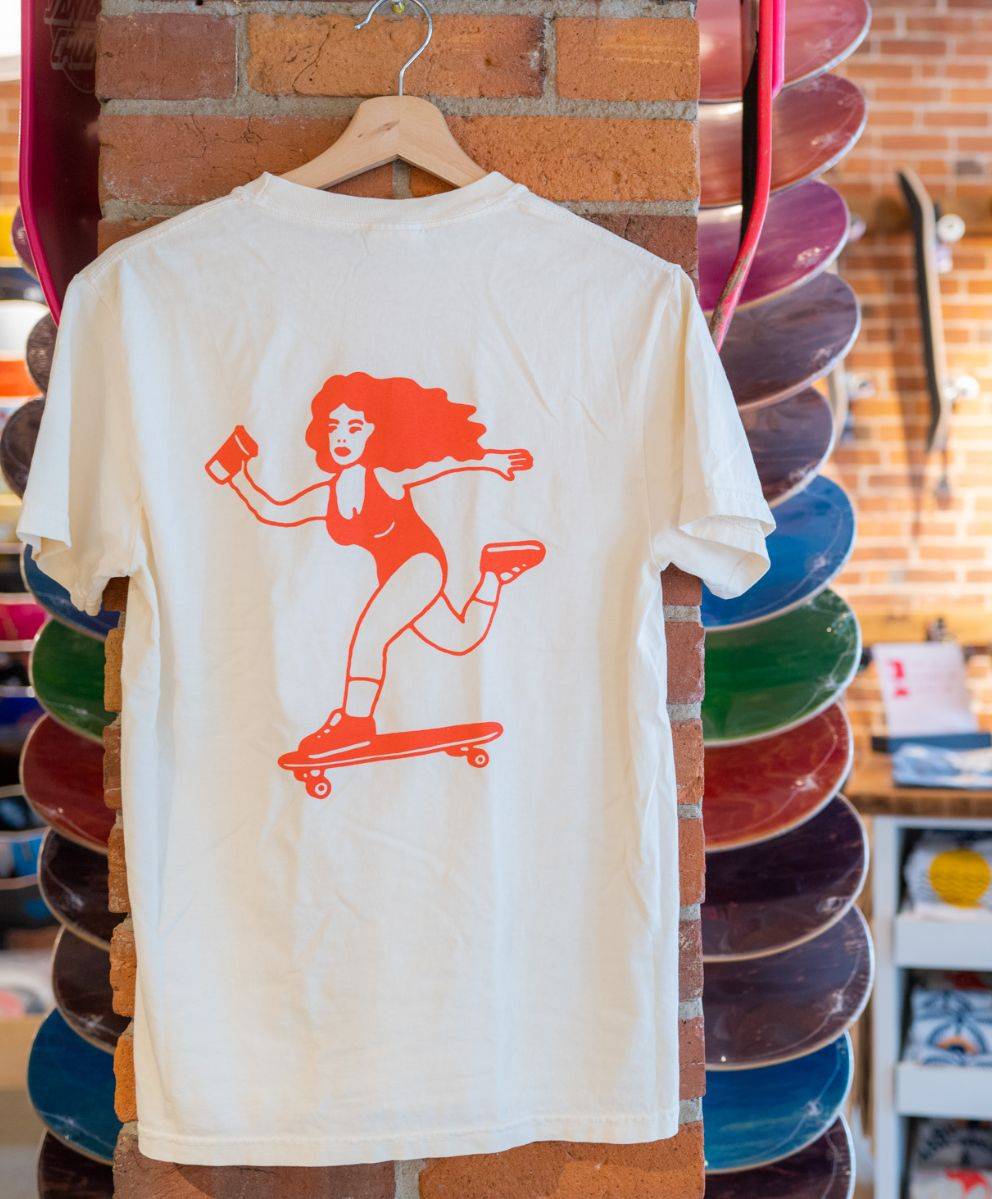 Downtown Kingston is known for its charming streets, historic buildings, and a laid-back vibe that captures the essence of this beautiful city. Nestled within this community is BSE Skateboard Shop & Coffee Bar on Princess St, a gem that perfectly embodies downtown Kingston's eclectic spirit, and a place where skateboarding and coffee unite to build a vibrant hub. 
Get Geared Up & Fuel Up for the Ride
If you're a skateboarder or enthusiast, you've hit the jackpot. BSE has an impressive selection of decks, wheels, trucks, bearings, and accessories to fulfill all your skateboarding needs, as well as apparel, and shoes. But it's not just a place to buy gear. It's a hub for the skateboarding community, a place where novices can learn the ropes and experts can share tricks and stories.
Skateboarding can be an energy-draining pursuit. That's where the coffee bar at BSE comes in. Crafting the perfect brew, they offer a variety of coffee options, from espresso shots to creamy lattes. Don't miss out on their specialty drinks – if you visit, you must try the popular "Lemon Drop," a unique concoction of lemonade and espresso. It perfectly complements the energetic and vibrant atmosphere of the shop. Pair your coffee with a locally made baked treat, and you've got yourself a complete meal.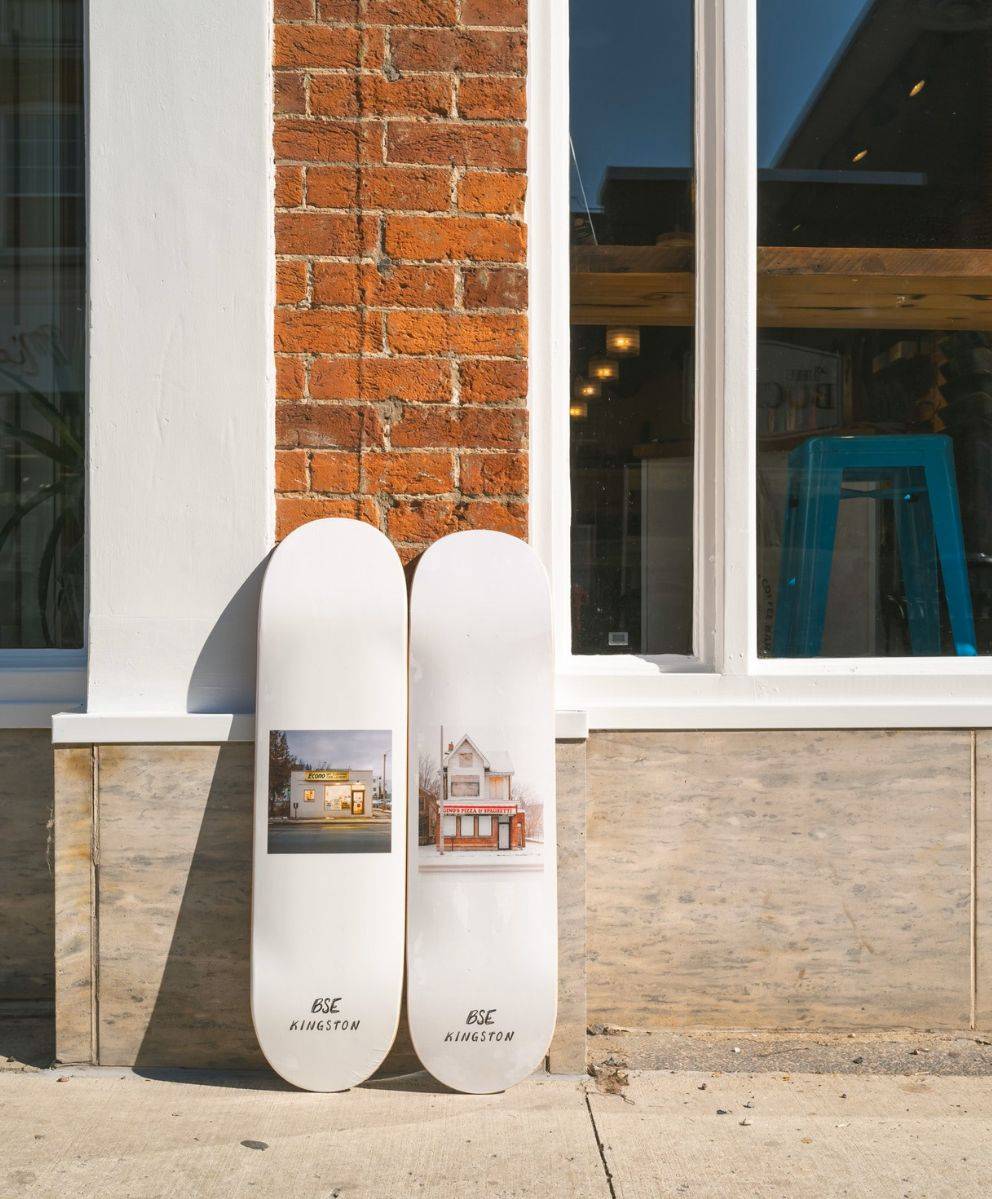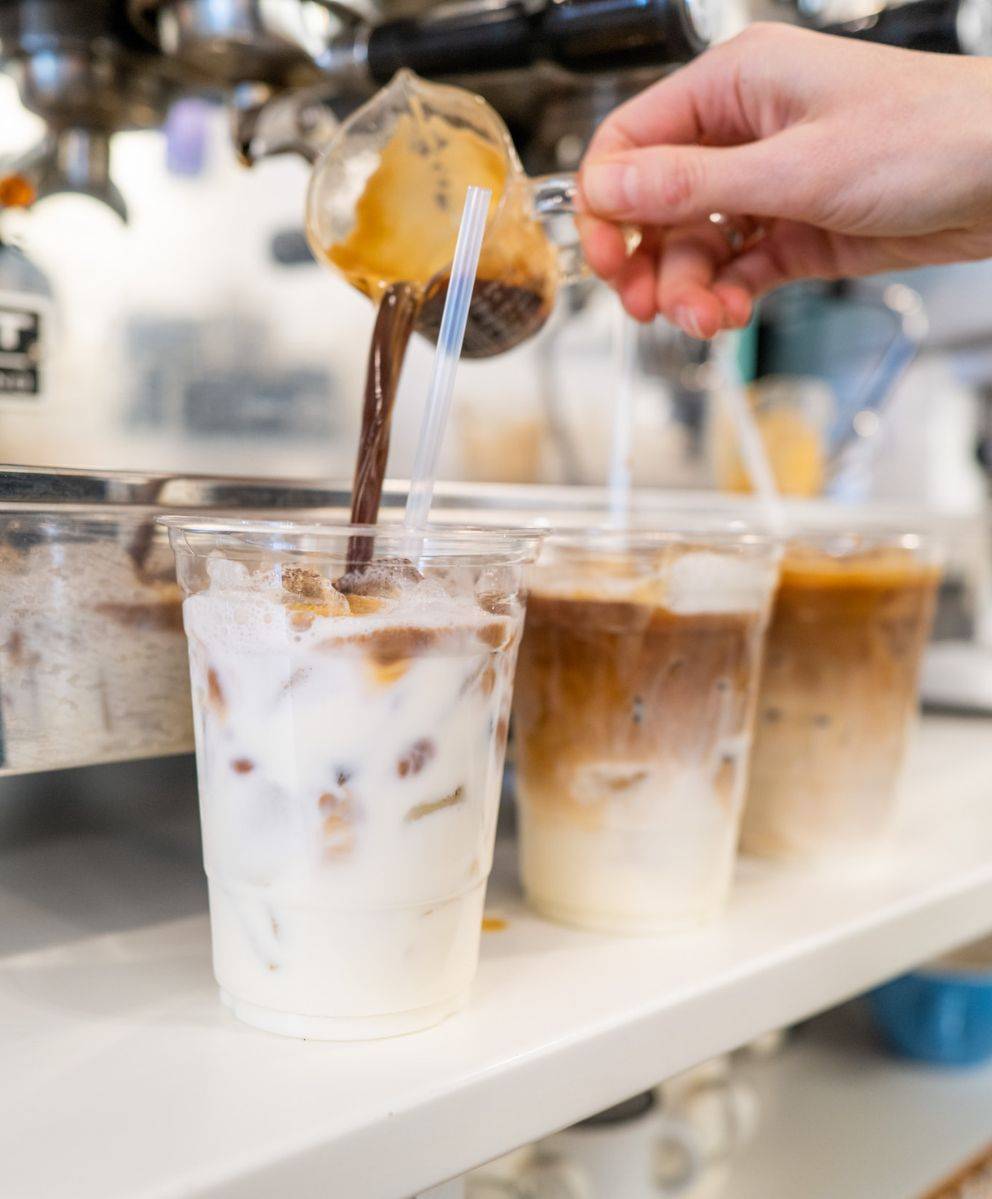 Partners in both life and business, Jay Brides and Jenna Richmond have a unique story that's intertwined with the evolution of BSE Skateboard Shop. The tale began on Princess Street in Kingston, where Jenna used to work at Hip Kids, and BSE Skate shop was located at its previous spot. Fate brought them together, and they found themselves at the center of Kingston's skateboarding culture.
The year 2020 brought its fair share of challenges as many businesses faced closures and uncertainty. BSE Skateboard Shop, like many others, took a break. However, Jay and Jenna saw an opportunity in the midst of adversity. They decided to make a bold move during the pandemic by relocating their shop. It was a serendipitous moment, as Jay's previous lease ended just as a more spacious and inviting space next door became available.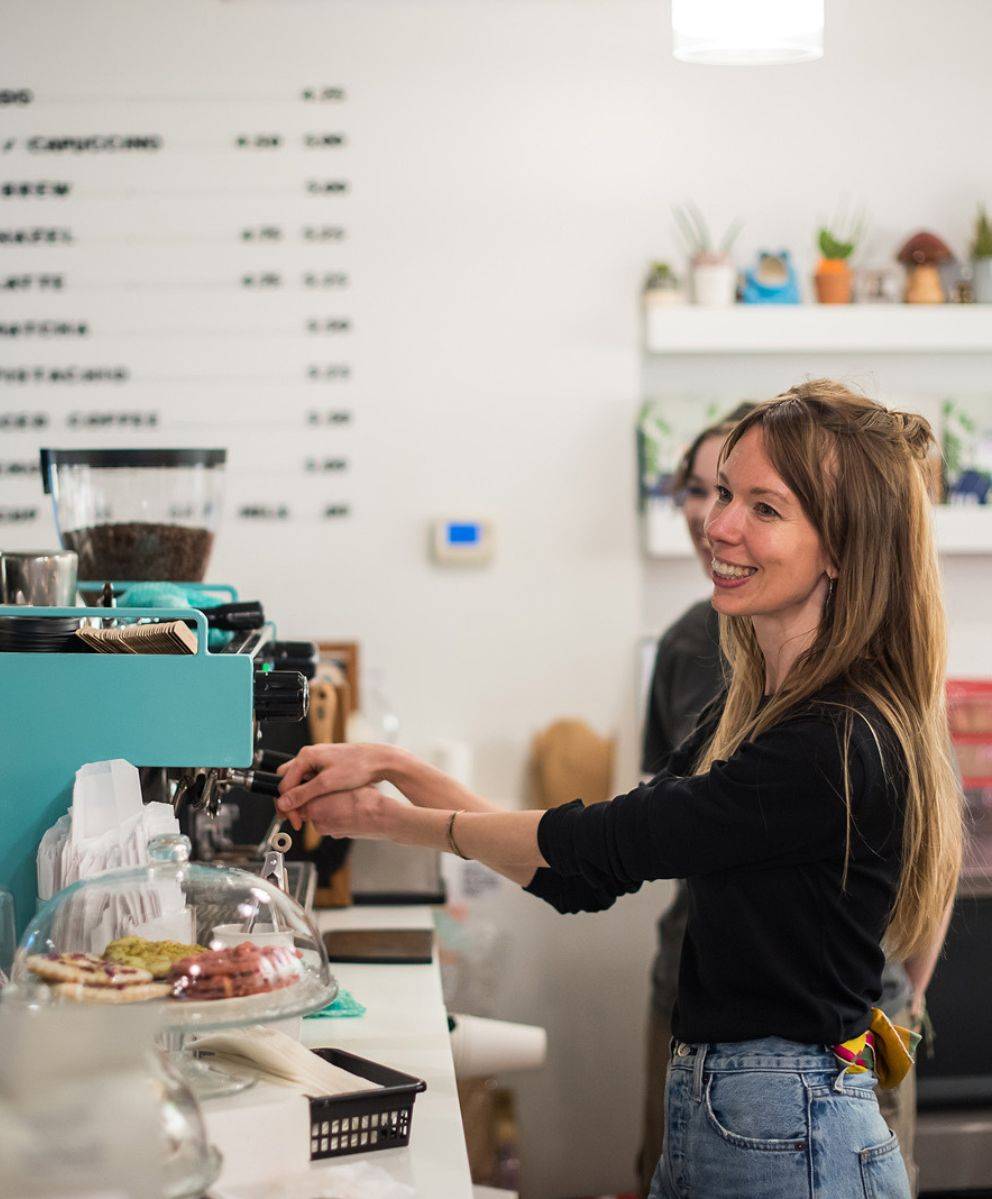 Dropping into the Present
The new location is brighter, wider, and welcoming, reflecting the spirit of the skateboarding culture it champions. With a serving counter already built in, it was a win-win situation that allowed them to reinvent the store while keeping its roots intact.
Jay's deep connection to the skateboarding world and Jenna's retail and coffee expertise were a perfect match. Together with the support of the community around the skate shop, they reopened in their new and bigger location. And that's not all; they also have a hidden gem – an intimate private back courtyard that has now hosted several events such as Art After Dark. It's a place that captures the essence of Downtown Kingston while providing an escape from the bustling streets. But perhaps the most exciting addition is the coffee bar, making BSE Skateboard Shop & Coffee Bar more inclusive and welcoming to all ages.
A particularly neat aspect of this shop's story is Jay's deep passion for the skateboarding world. It was his love for the sport that inspired him to open his shop back in 1997. In those early days, the shop was more of a mobile affair, operating out of a van. Jay would roll up to skate parks and various locations, sharing his love for skateboarding. He eventually found a brick-and-mortar location in Belleville, but his journey didn't stop there.
Before settling down in Downtown Kingston in 2013, Jay made a name for himself in the skateboard world as a senior photographer for SBC Skateboard Magazine. His job took him to skateboarding hotspots around the globe with some of the top legends, capturing the essence of the sport and sharing it with the world.

Today, BSE Skateboard Shop & Coffee Bar is not just a place to buy skateboarding decks, gear, apparel, and shoes - it's a spot where people can come together, connect, and celebrate their shared passion. It's a testament to the power of resilience, creativity, and the spirit of skateboarding.
With a rich blend of skateboarding, caffeine, and community spirit, it's more than just a shop - it's a lifestyle. Roll on down to BSE and experience the thrill for yourself!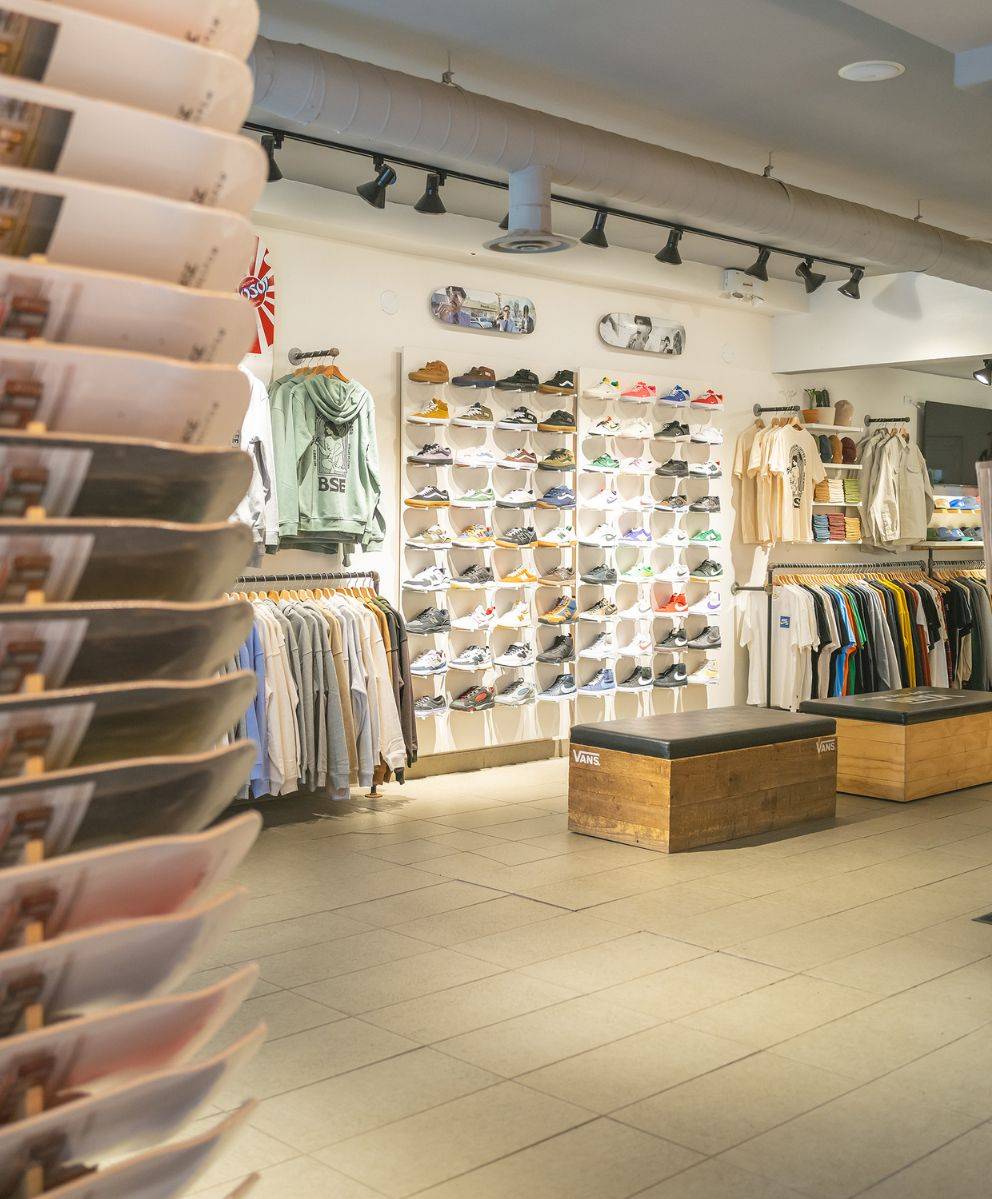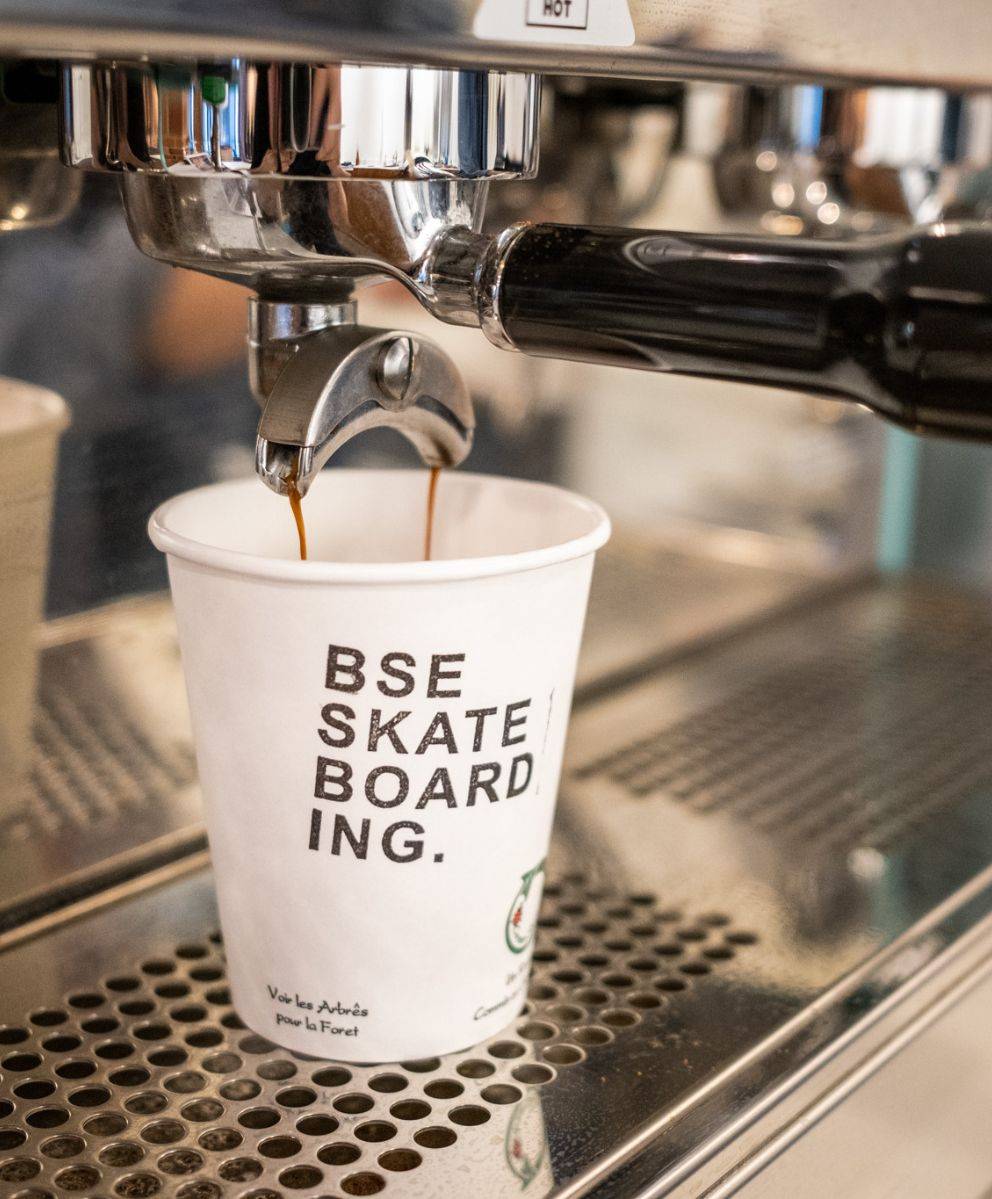 Did you know that at BSE, they offer a unique and extensive selection of Nike shoes, making it a sneaker lover's dream come true? Not only do they carry a wide range of Nike footwear, but they also offer a diverse array of merchandise and gear, ensuring that you can find everything you need to up your style and performance game in one place. Whether you're looking to ride in style or spice up your outfit, BSE has you covered!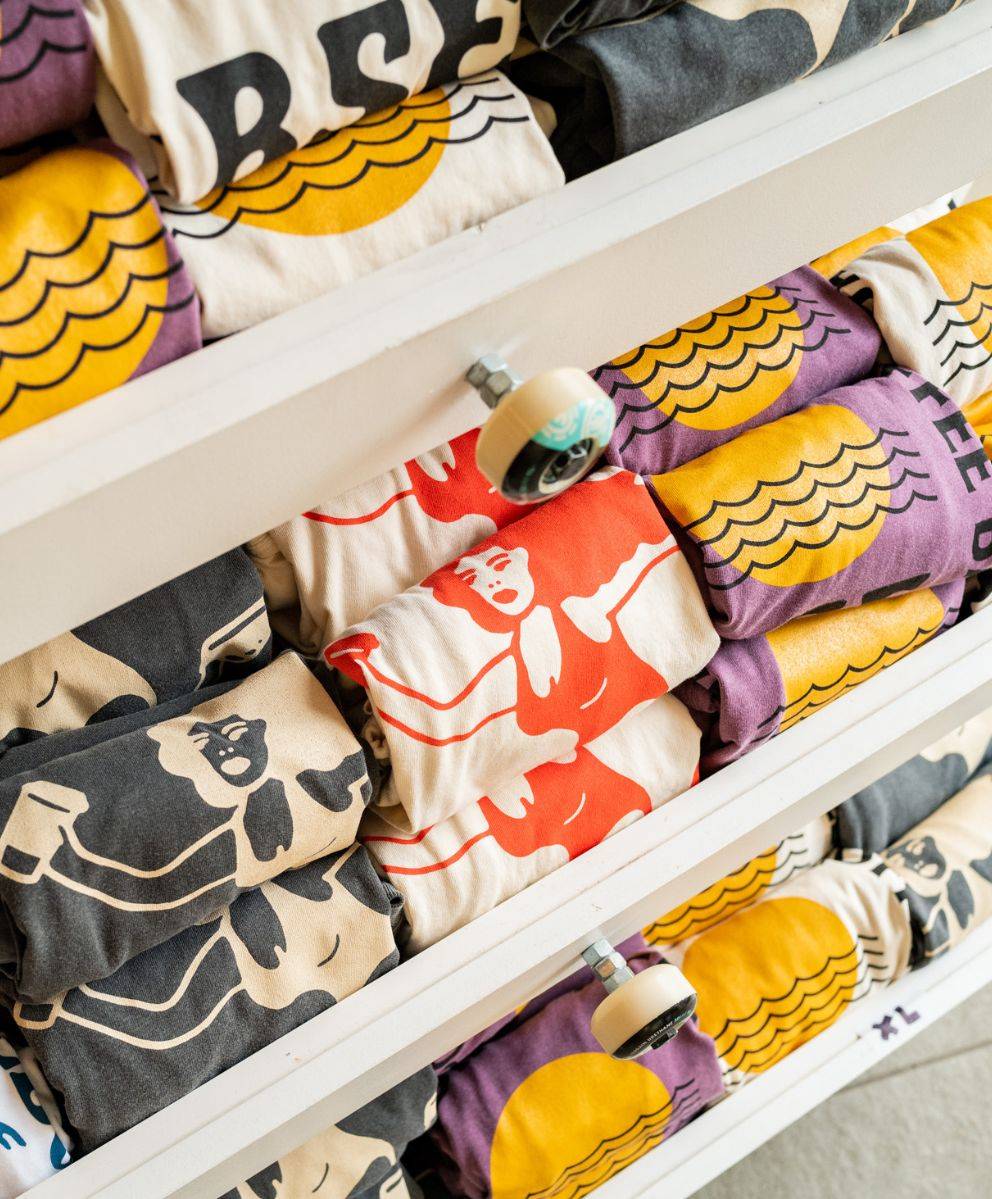 When Jay and Jenna take a break from the hustle and bustle of their shop, they take the opportunity to stroll through the lively heart of downtown Kingston. Among their favourite spots is the Montreal Street Collective, a treasure trove of thrift clothing, vintage gems, and antique finds. But when the sun sets, it's Olivea that calls to them for the ultimate date night. 
BSE Skateboard Shop + Coffee Bar 
Where: 225 Princess St, Kingston, Ontario 
I'm a daydreamer, a foodie, an adventurer, and an explorer. But most of all, a tourist in my own backyard of the limestone city rediscovering old favourites and hidden gems. As a proud Kingstonian for over a decade and an alumna of Queen's University, I has thrived in this vibrant community, which has fueled her creativity and passion for building a strong online community and supporting local businesses through my blogging, social media and freelance writing.