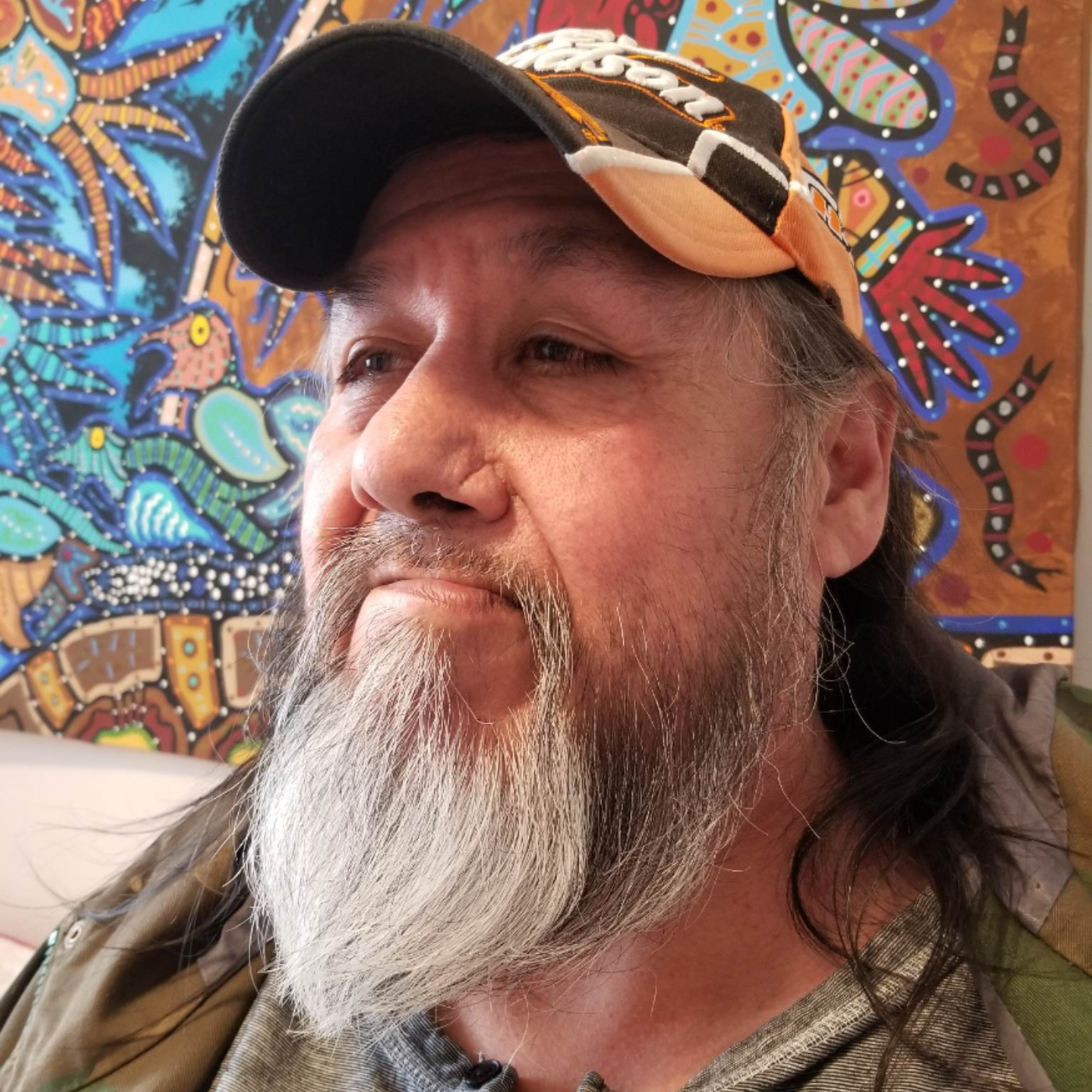 Duncan Pheasant
Born in 1960, Duncan is a painter from the Mchigeeng First Nation on Manitoulin Island and is Ojibwe.  
Duncan started painting in high school using colours and techniques inspired by the Woodland Ojibwe artist Norval Morrisseau and other Woodland style artists. His Grandfather Ambrose Pheasant told me stories that are a great influence on his work.
He uses images to interpret Ojibwe legends and stories that surround the history of his ancestors and Manitoulin Island. Duncan has had multiple shows and participates in the Manitoulin Art Tour each summer. His art can be found throughout the United States and Canada and as far as Australia. 
Sneak Peek: The First Loon
This story is important in that it offers another way to look at the way the Loons are, their bodies and why this is. The lessons involved are many, in this story but certainly a key message is to remember that things may not always be as it seems, and to be vigilant and watchful even around those who may have your best interests at heart.
There are many reasons to tell this story and many teachable moments from this story. That humans and animals must maintain a respect for one another or long term consequences will follow. That animals and humans have always interacted with each other, that humans have a direct impact on the animal world because we can let ego and emotions feed our actions.
See More from Duncan Pheasant