It's Pewter Season!
Every Monday from November 20th until December 18th a brand new limited edition pewter ornament inspired by beloved Kingston architecture and landmarks will be released. That's 5 iconic ornaments to deck the halls with! These aren't your average pewter ornaments. Each ornament can be purchased in-person for $10 with proof of $25 worth of receipts from downtown businesses dated after November 1st. All downtown businesses are applicable, from the dentist to the grocery store to your favourite coffee shop. 
Buy the whole collection from the locations below! Don't wait because these are limited edition and only available while supplies last! You can also check out our past collection of pewter ornaments below.
Pewter of the Week
A new specialty Pewter Ornament will become available for purchase every Monday so stay tuned!
Available for purchase starting November 27th
Kingston Tennis Club
The KTC has been the social and recreational epicentre of the Kingston tennis community for almost 100 years. Its historic clubhouse, beautifully restored and expanded in 2022, and seven courts make the KTC an ideal gathering place for generations of Kingston tennis players.
Swing by at 45 Napier Street
Stay tuned for more!
The 2023 Collection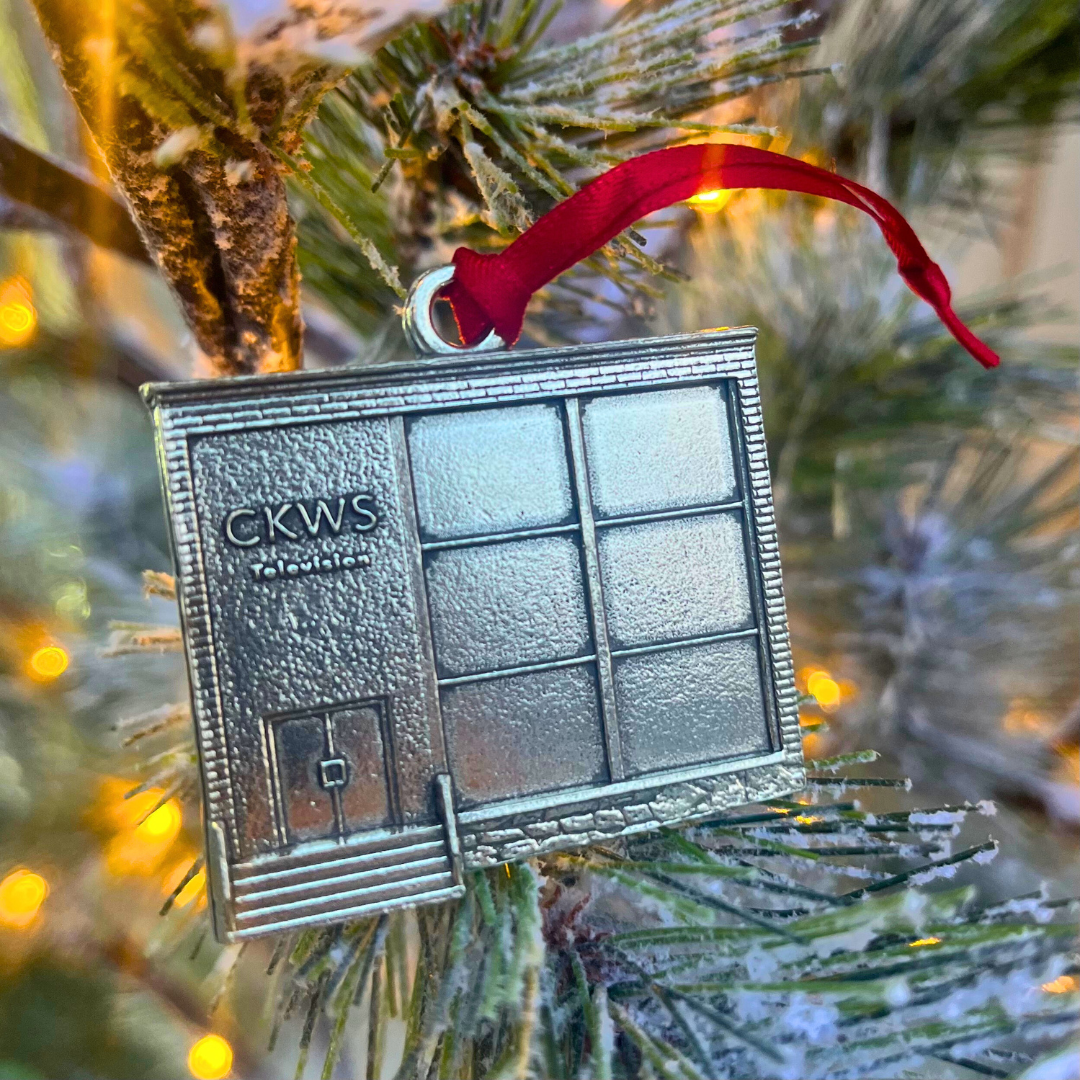 Released November 20th
CKWS
We couldn't be happier to feature this beautiful ornament inspired by the CKWS building which is home to 104.3 Fresh Radio, 96.3 BIG FM and Global Kingston! CKWS-DT is a television station here in Kingston, part of the Global Television Network. Owned and operated by network parent Corus Entertainment. It's first air date was back in 1954.
Check it out on Queen Street in downtown Kingston.
Where to buy
There's nothing better than a tree full of Pewter! You can buy this season's limted edition pewter ornaments at any of the locations below. Don't forget to bring $25 worth of receipts from downtown businesses to buy your ornament for just $10!
The 2023 Holiday Pewter Collection is only available for in-person purchase with $25 worth of receipts. Receipts must be dated after November 1st, 2023. Ornaments are available while supplies last.
Visitor information Centre
209 Ontario Street
Open daily:
10 AM - 5 PM
Contact: +1 888-855-4555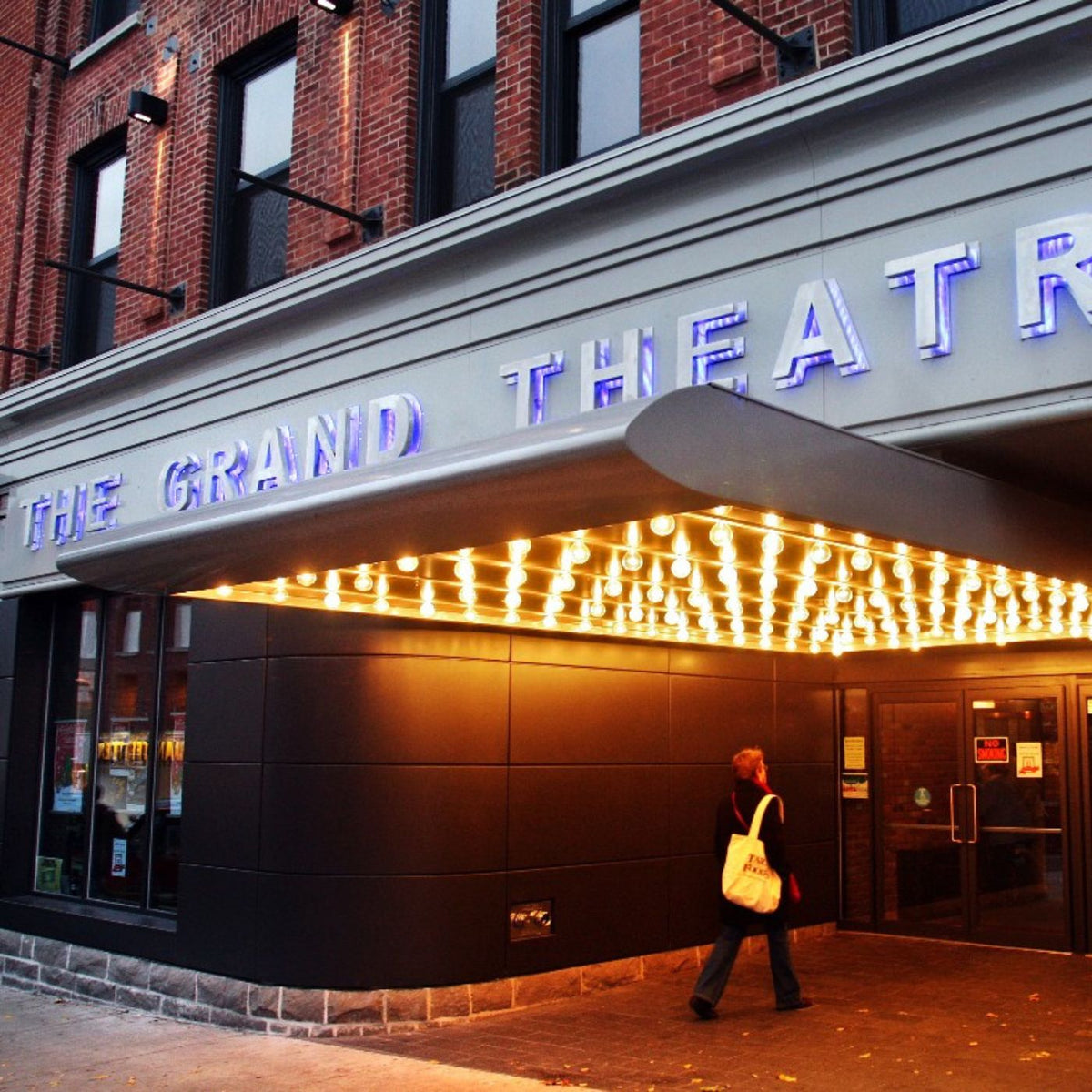 Grand Theatre Box Office
218 Princess Street
Open Monday to Saturday:
12 PM - 4:30 PM
Contact: (613) 530-2050
The Classics
Missed out on past pewter seasons? Don't worry because you can still get your hands on the previous Kingston pewter ornaments online!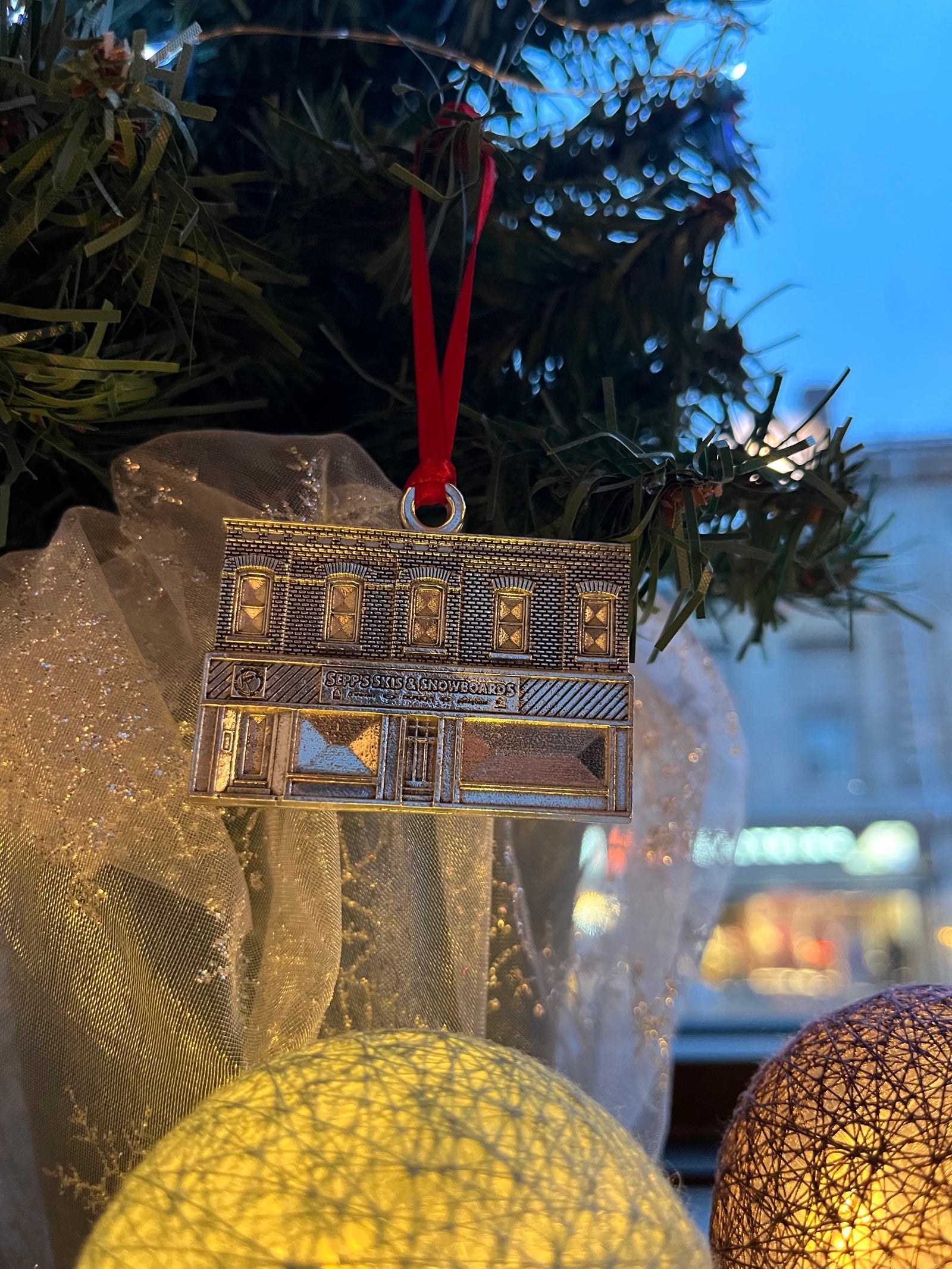 Sepp's Skis and Snowboards
For 50 years Sepp's Skis & Snowboards has been serving and satisfying downhill, cross-country and snowboard enthusiasts in the Kingston area.
Visit them at 13 Montreal Street.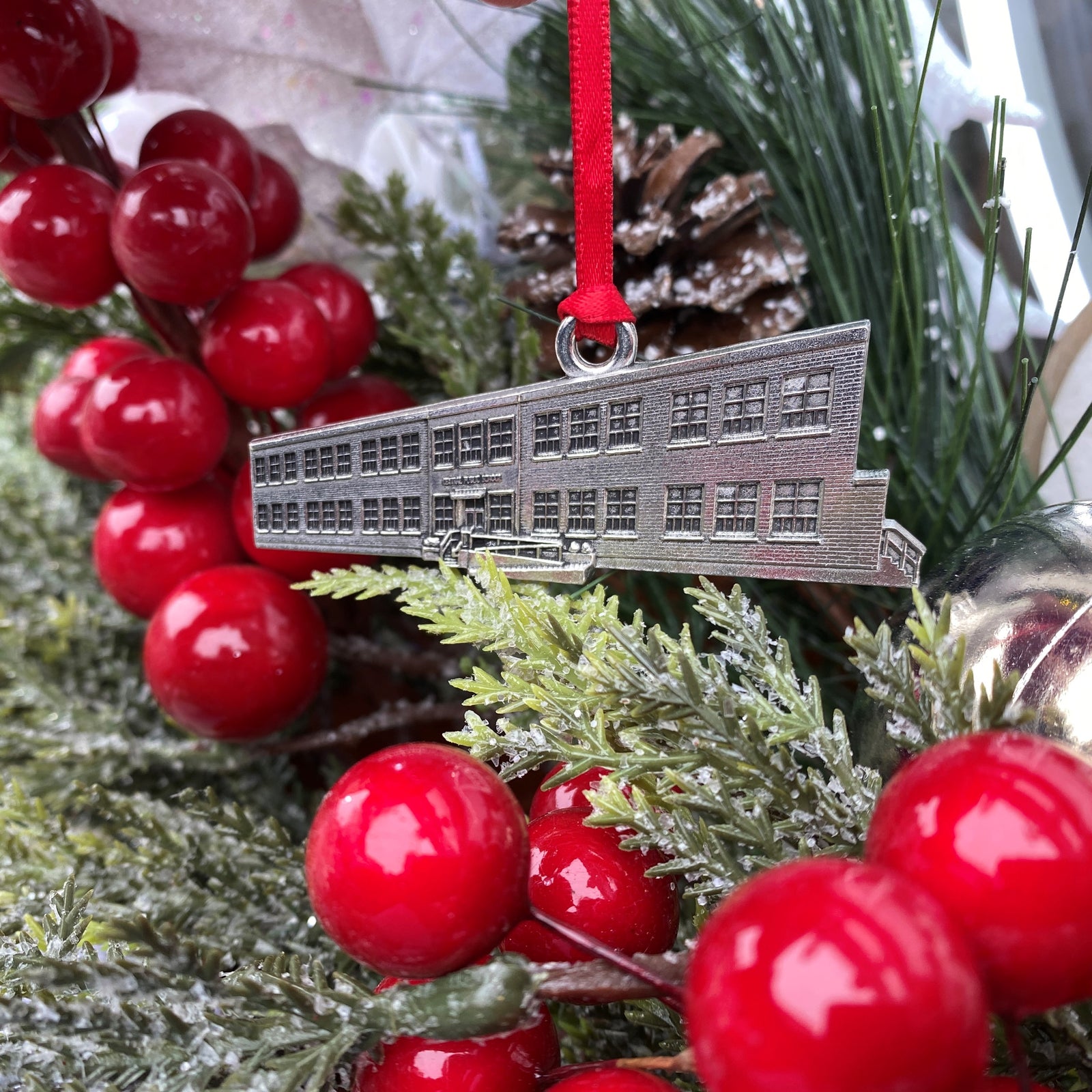 Central Public School
A cornerstone of education, and community activities in downtown Kingston since 1888.

Visit them at 237 Sydenham Street.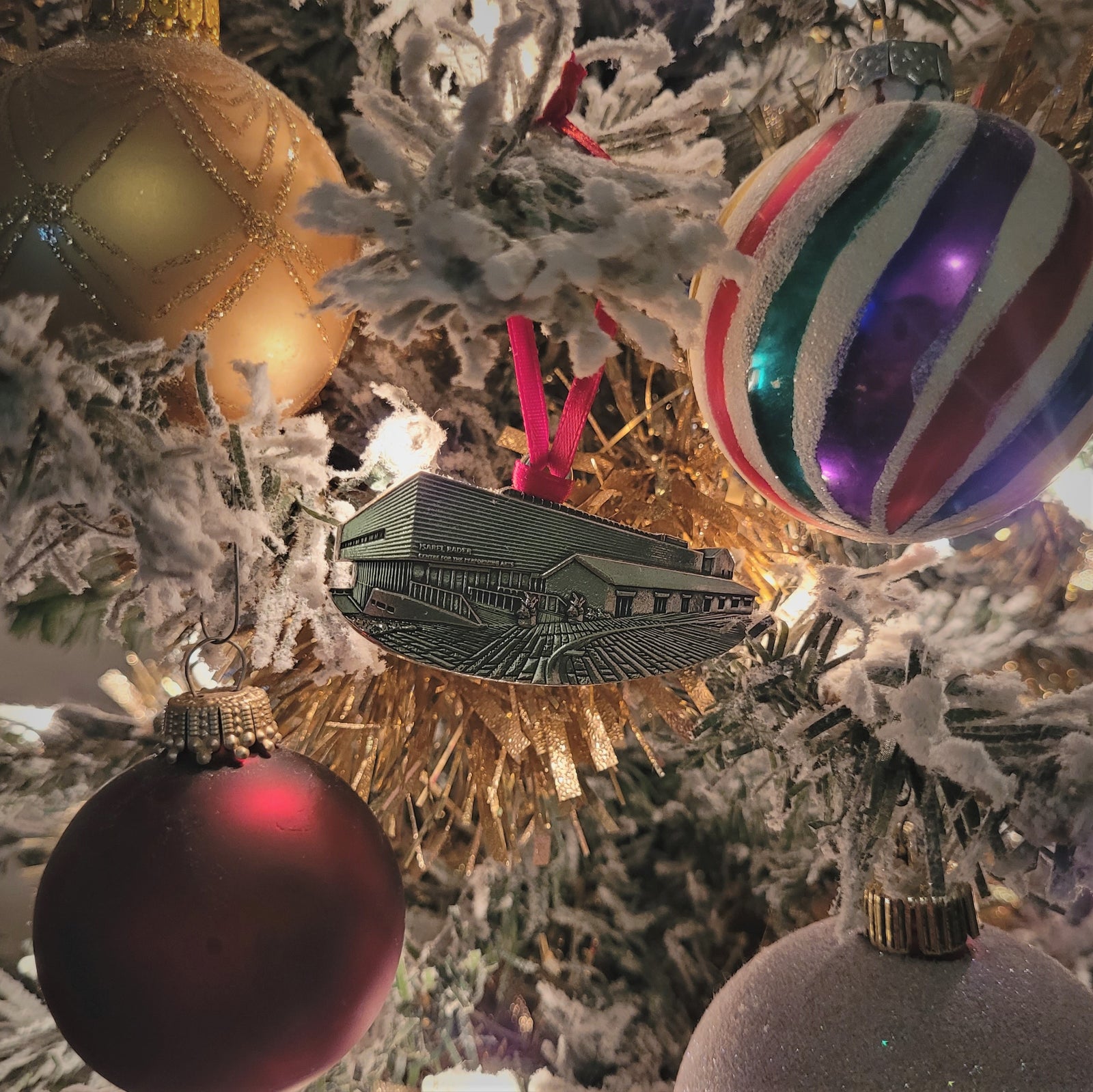 Isabel Bader Centre for the Performing Arts
The Isabel Bader Centre for the Performing Arts is a home for the creative arts and a hub of vibrant artistic study, creation and exhibition in our community.
Visit them at 390 King Street West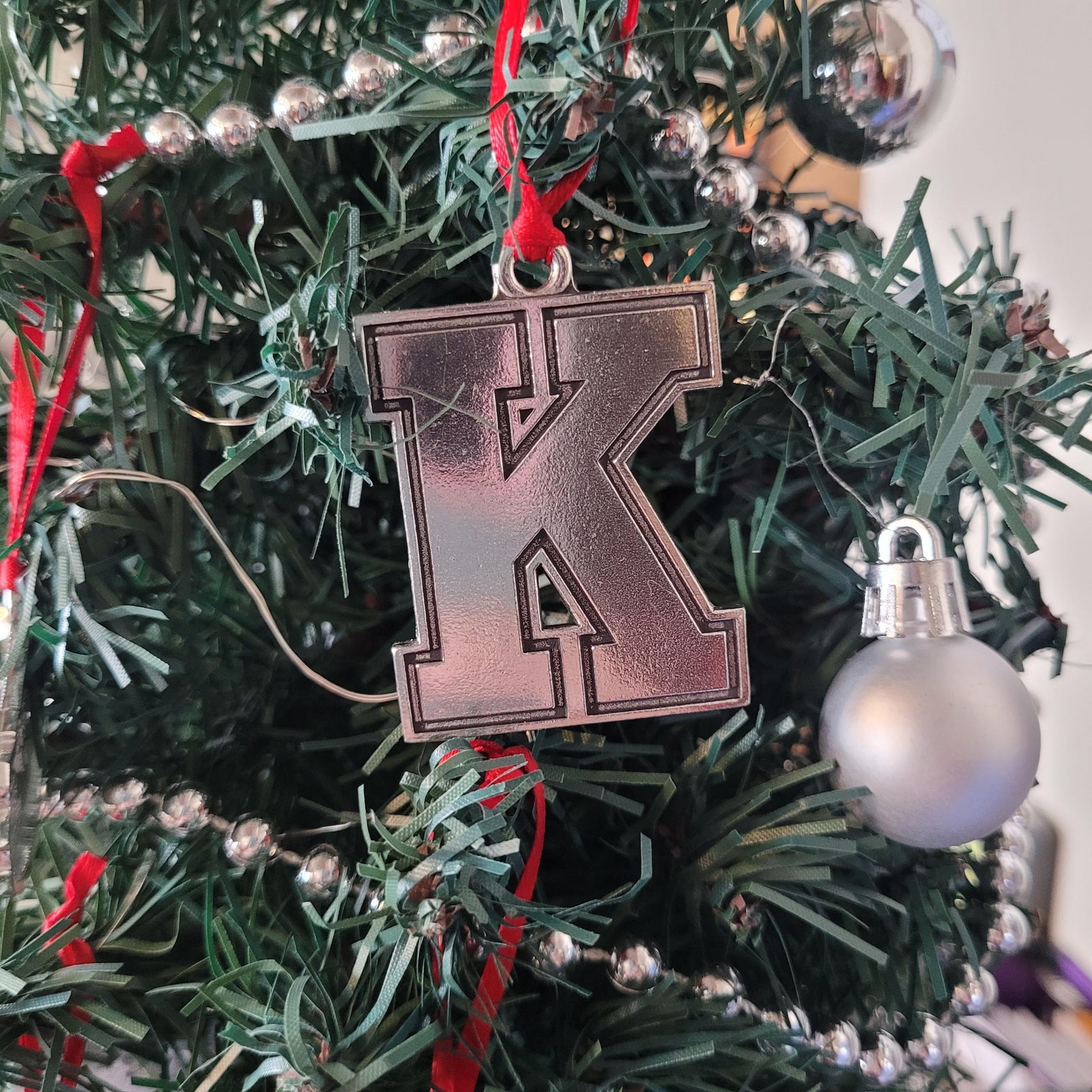 The Kingston Frontenacs
We're celebrating 50 years of Kingston Frontenacs! The Kingston Frontenacs are a junior ice hockey team that has represented Kingston, Onatrio in the Ontario Hockey League for 50 years!
Visit them during a home game at Leon's Centre at 1 Tragically Hip Way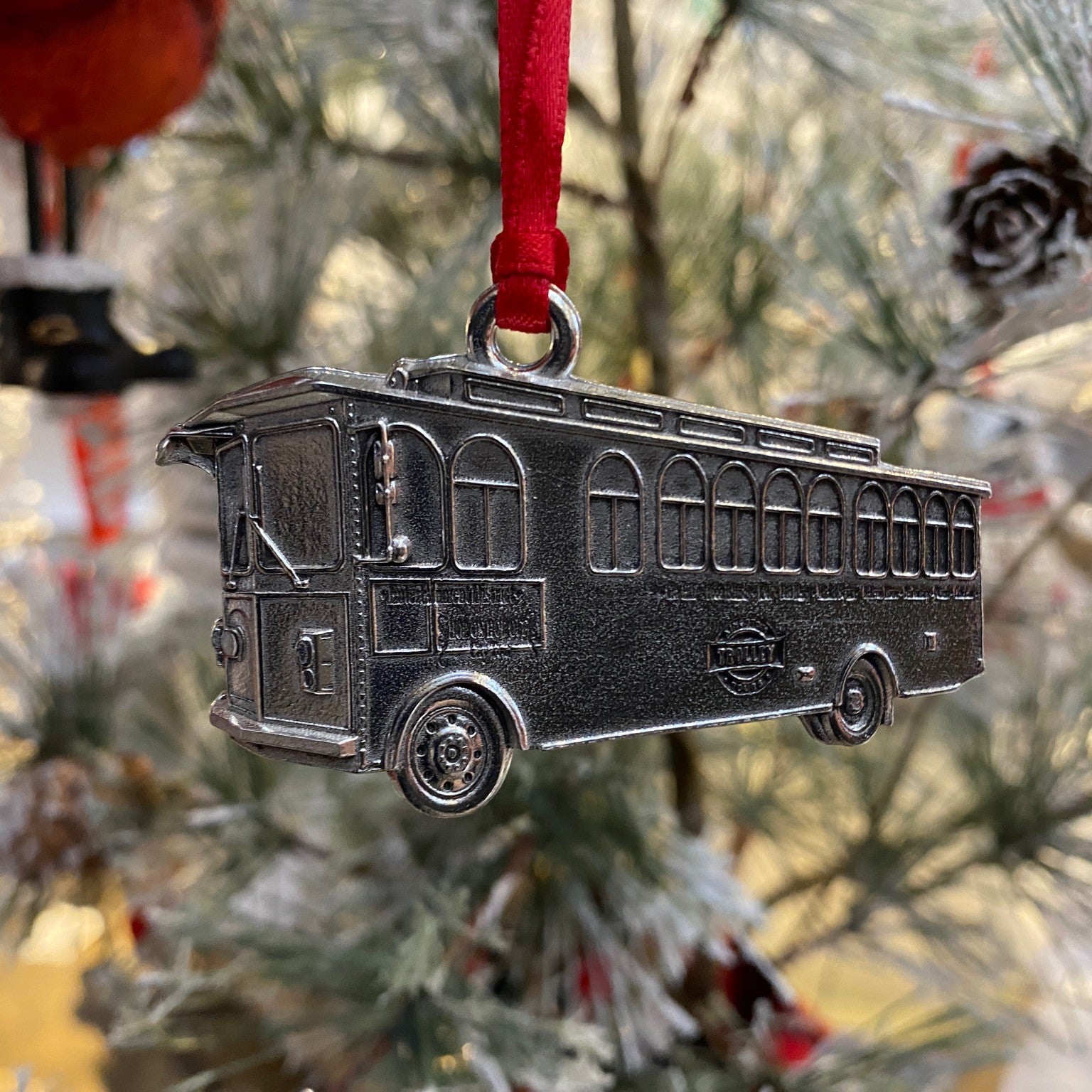 The Kingston Trolley
The iconic red Kingston Trolley has taken visitors and locals alike on historic tours through our gorgeous city! A trip to Kingston is never complete without a ride on the Kingston Trolley!
Tours begin from the Kingston Visitor Information Centre at 209 Ontario St.