A Weekend Staycation for Your Tastebuds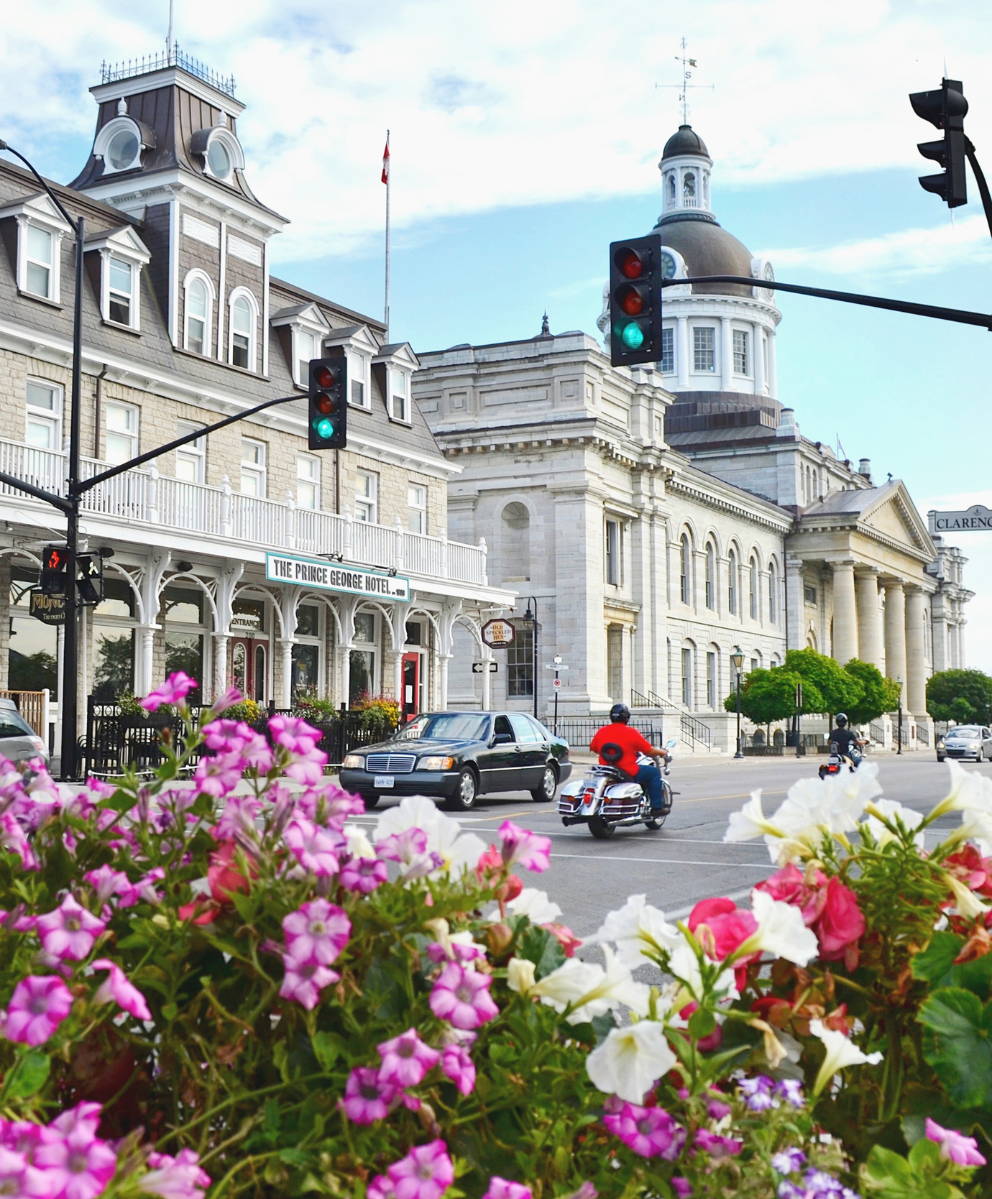 With scenic waterfront views, dynamic history, and an immersive culinary scene, Kingston never stops surprising us. Known for having the greatest number of restaurants per capita of any city in Canada, and with the proximity to local farms and farmers' markets, the city of Kingston is a haven for foodies craving local ingredients and authentic cuisine. 
As we are well aware, a way to a traveller's heart is through their stomach. Lucky for you, Kingston's delicious restaurant scene is not to be missed as it offers something unique for everyone. So, let's take your taste buds on an expedition to locally owned, drool-worthy restaurants and shops – here are my top picks for a weekend of solo dining, entertaining or hosting friends and family. Bon appétit my foodie travellers! 
Friday: International Flavours
A short distance from the shores of Lake Ontario stands a restaurant that embraces the concept of fusion tapas. Tango Nuevo is known for serving up international flavours, sharing small plates, flowing conversations, and a casual yet sophisticated warm ambiance. Each dish served is an incredible taste sensation and will have you coming back for more. With fun and unique cocktails, dinner at this downtown Kingston location is a foodie bucket list must. Be sure to save room for dessert - their cinnamon and sugar Spanish churros with chocolate sauce is blissful. 
Must try: Avocado Tartare, Tuna Poke Nachoes, Patatas Bravas, Su Pastry, and Queso y Chorizo.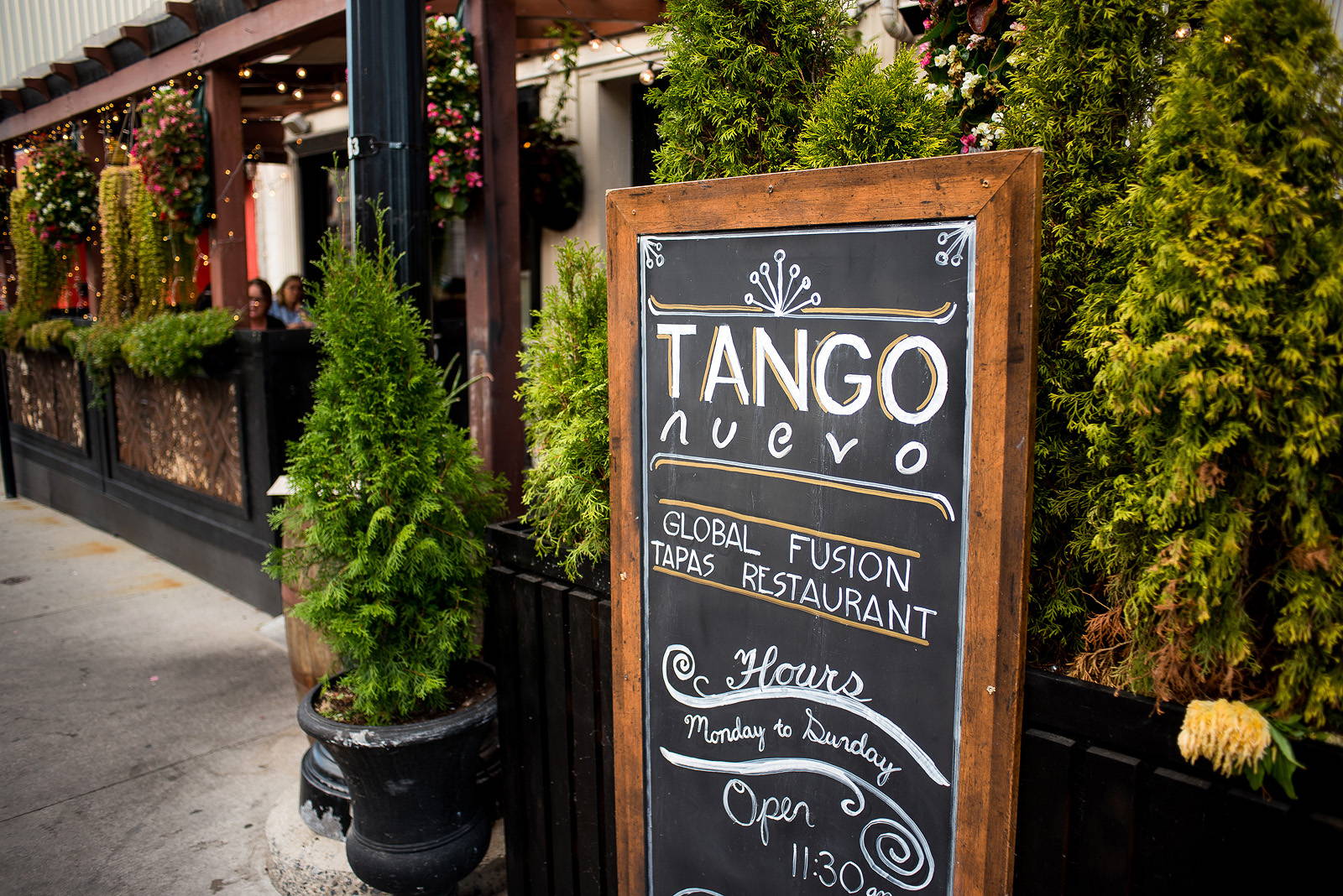 Saturday: Good Morning Sunshine
Start your weekend off with brunch with a twist at Northside espresso + kitchen! This refreshing Kingston gem is inspired by the thriving café culture of Melbourne, Australia. Sit back, take a pause and fuel your caffeine craving where indulgence is served all day; coffee is a way of life and bright vibes can be found. Walk-ins only, so get there early. 
Must try: Avo Smash, a whole smashed avocado with feta, mint, lemon and Thai chilli on grilled sourdough topped with a poached egg and the Tim's Benny aka a spin on the traditional eggs benedict, served with local ham, a poached egg, and apple cider hollandaise on a potato rosti.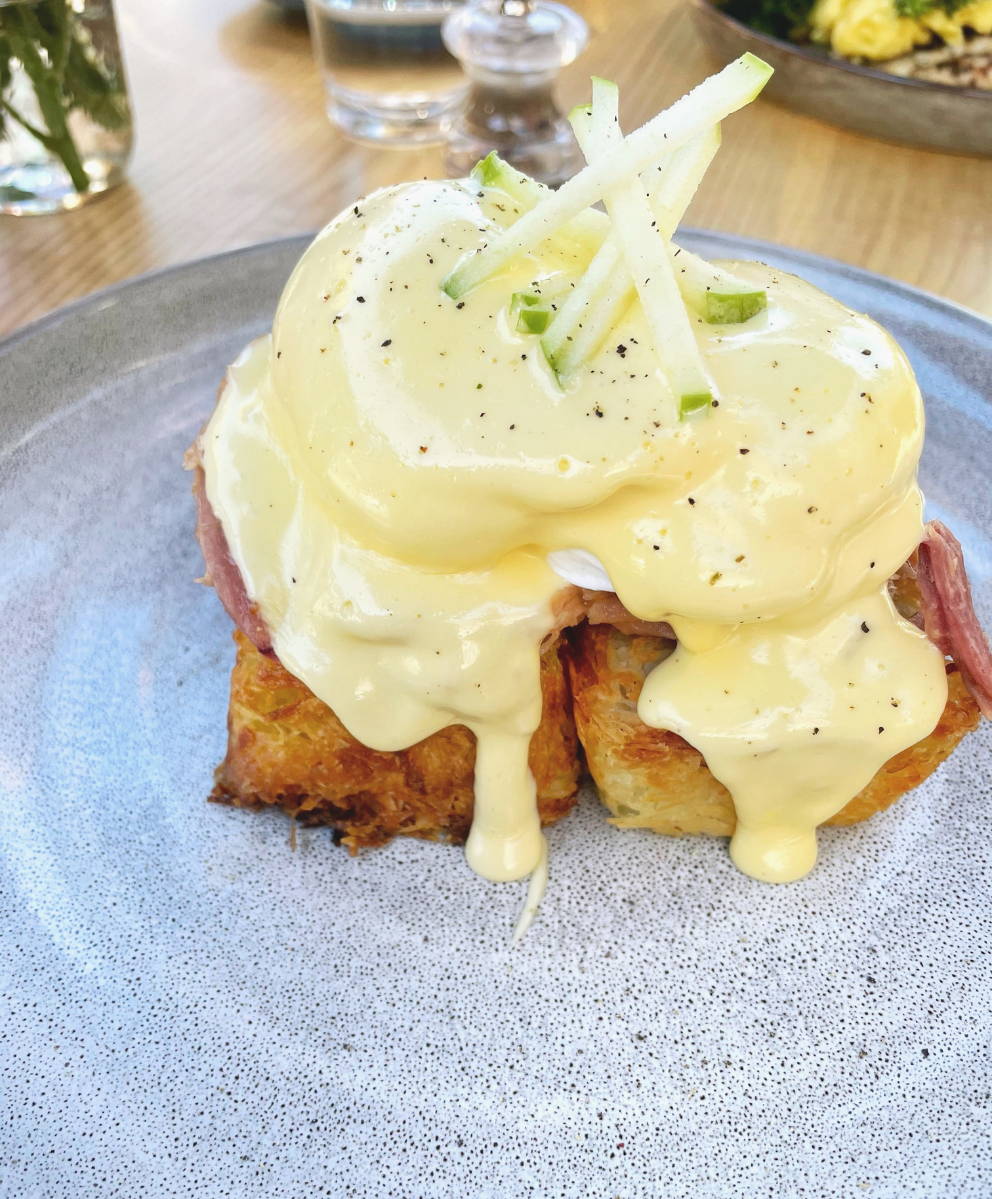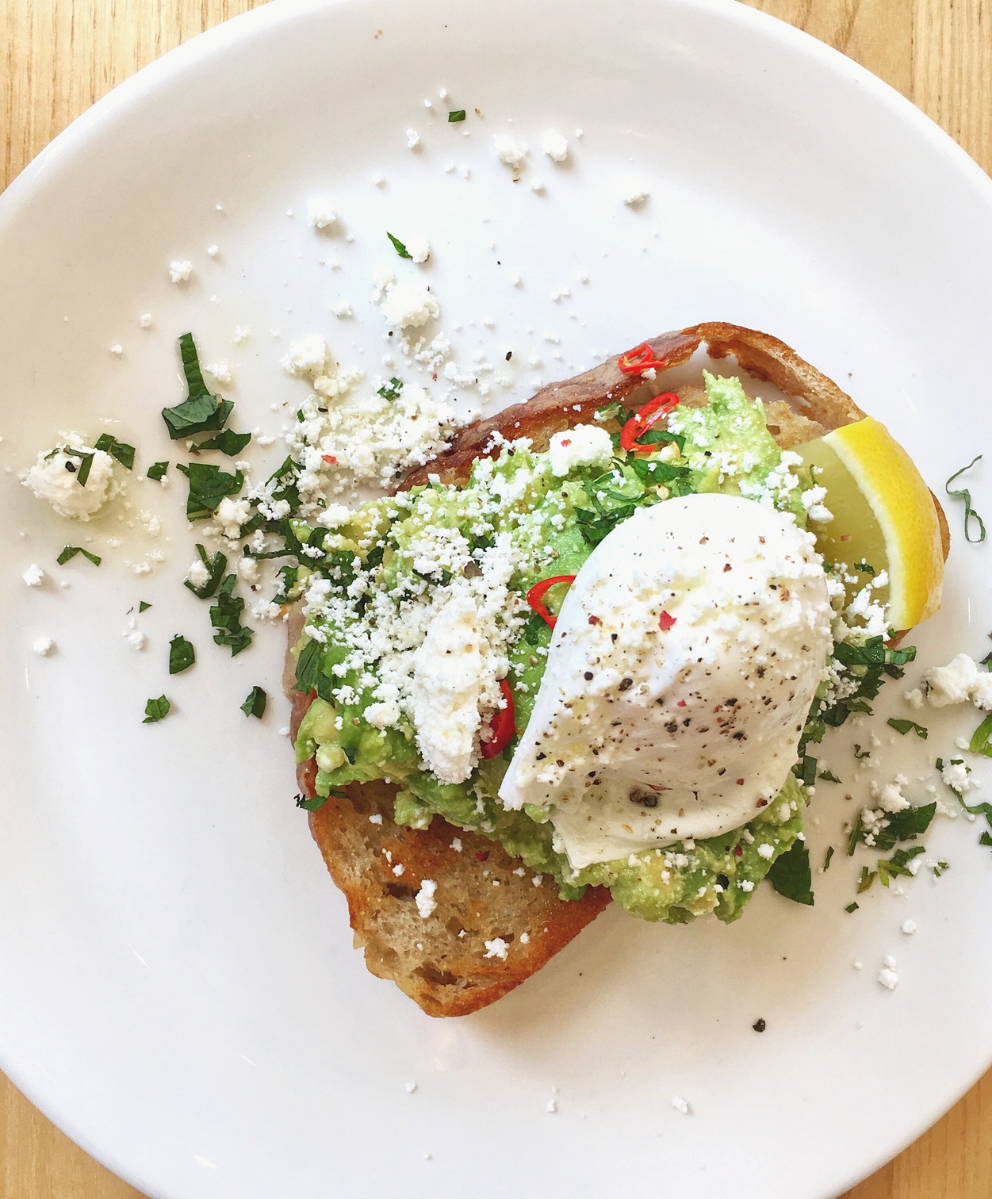 Follow Northside espresso + kitchen on
Saturday: Stroll Through Downtown
Once you've loaded up on carbs and protein, a promenade along Princess and Brock Streets is a must. Prepare yourself for eye-catching historic limestone buildings, local eateries and a slew of amazing locally-owned businesses. From Cooke's Fine Foods and Coffee to Kingston Olive Oil Company, General Brock's Commissary and Card's Bakery, these foodie stores carry items from kitchen home décor, sweet treats and hand-crafted chocolates to flavoured olive oils. 
Looking towards the evening, picking up locally sourced supplies for a foodie night-in at home sounds very appealing especially since it involves a visit to Pasta Genova – a quaint family-owned Italian shop that draws you in with the smell of freshly-baked focaccia. Your shopping list includes: Manchego cheese and chorizo - a little recreation of a tapas from Tango Nuevo, focaccia bread, garlic butter and the highlight of the evening – made on-site ravioli (chèvre, meat, cheese and butternut squash are available) or flavoured pasta (garlic chive, lemon pepper and spinach) with a sauce of your choice (tomato basil, Bolognese, Arrabbiata and more!). 
Before heading home drop into Pan Chancho Bakery & Café a charming European-style shop located just a street over from Kingston's City Hall and Springer Market Square, to pick up a box of their maple chômeur – a classic Québécois maple pudding that is rich in flavour and truly comforting at the end of the night when you're curled up on the couch. 
With a pasta dish for dinner and dessert sorted, pop by The Everly Wine Shop for a multitude of wine pairing options, as well as rosés, sparkling beverages, ciders, beers, and bottled cocktails.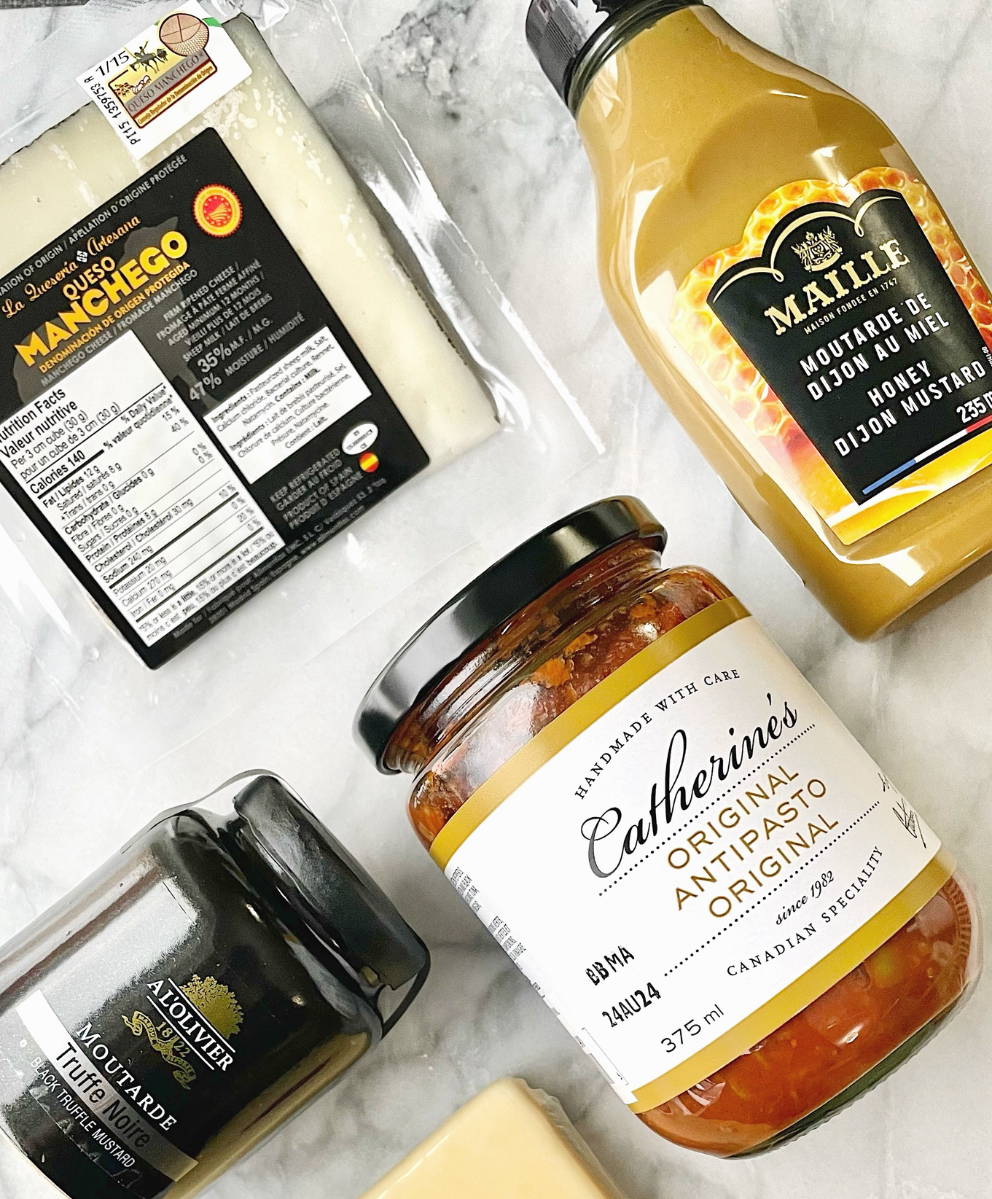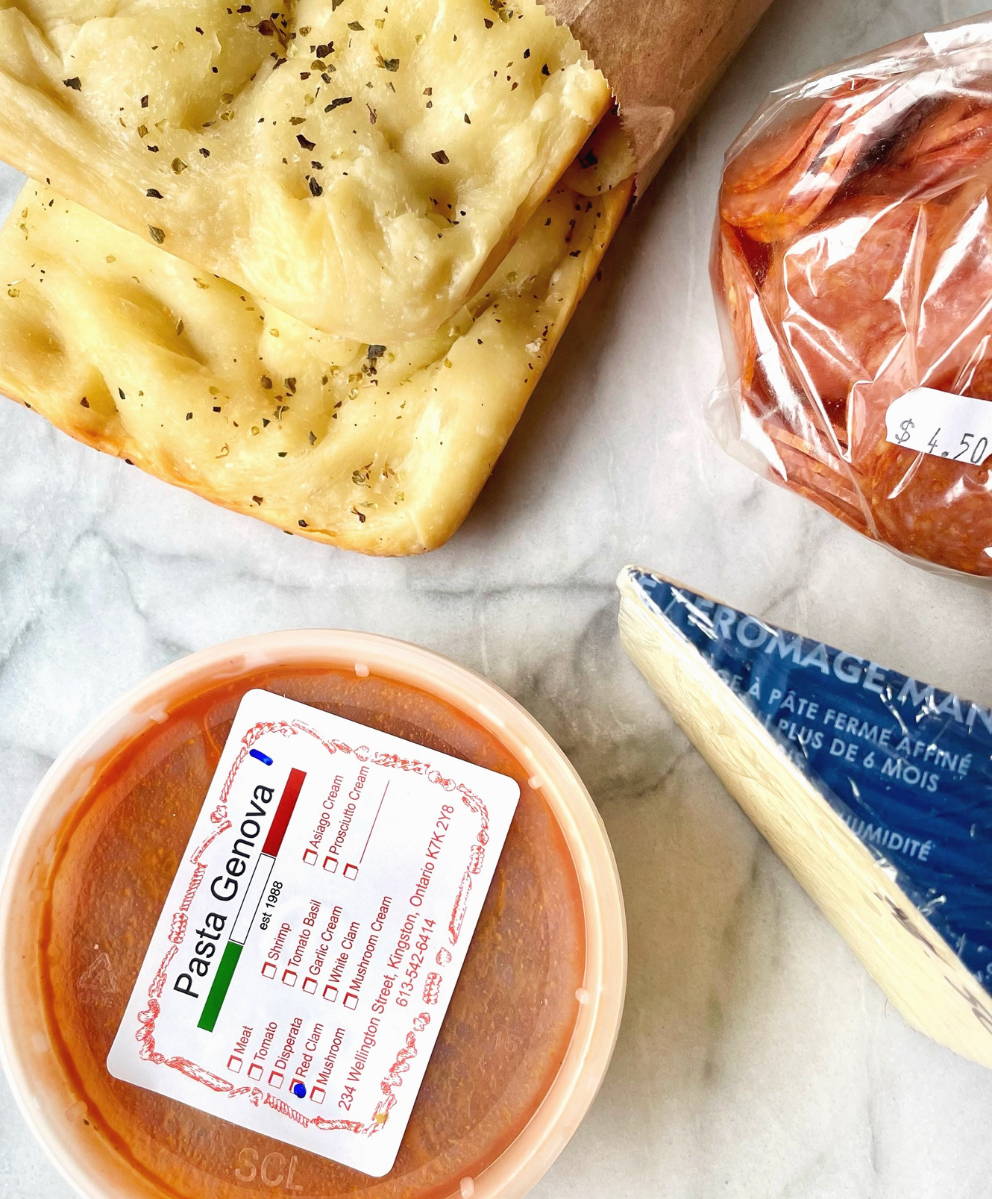 Cooke's Fine Foods and Coffee
Kingston Olive Oil Company
General Brock's Commissary
Card's Bakery
Pasta Genova
Pan Chancho Bakery & Café
You can't beat starting the morning with stunning waterfront views and a visit to SENS Café Located just a few blocks from Princess St, this coffee shop offers the most delightful desserts and the best flat white. Bringing a French touch to the city, its passion for sharing quality products with a sense of community is marvellous. After getting some fuel, take a stroll along the Waterfront Trail to enjoy the picturesque scenery that Kingston has to offer.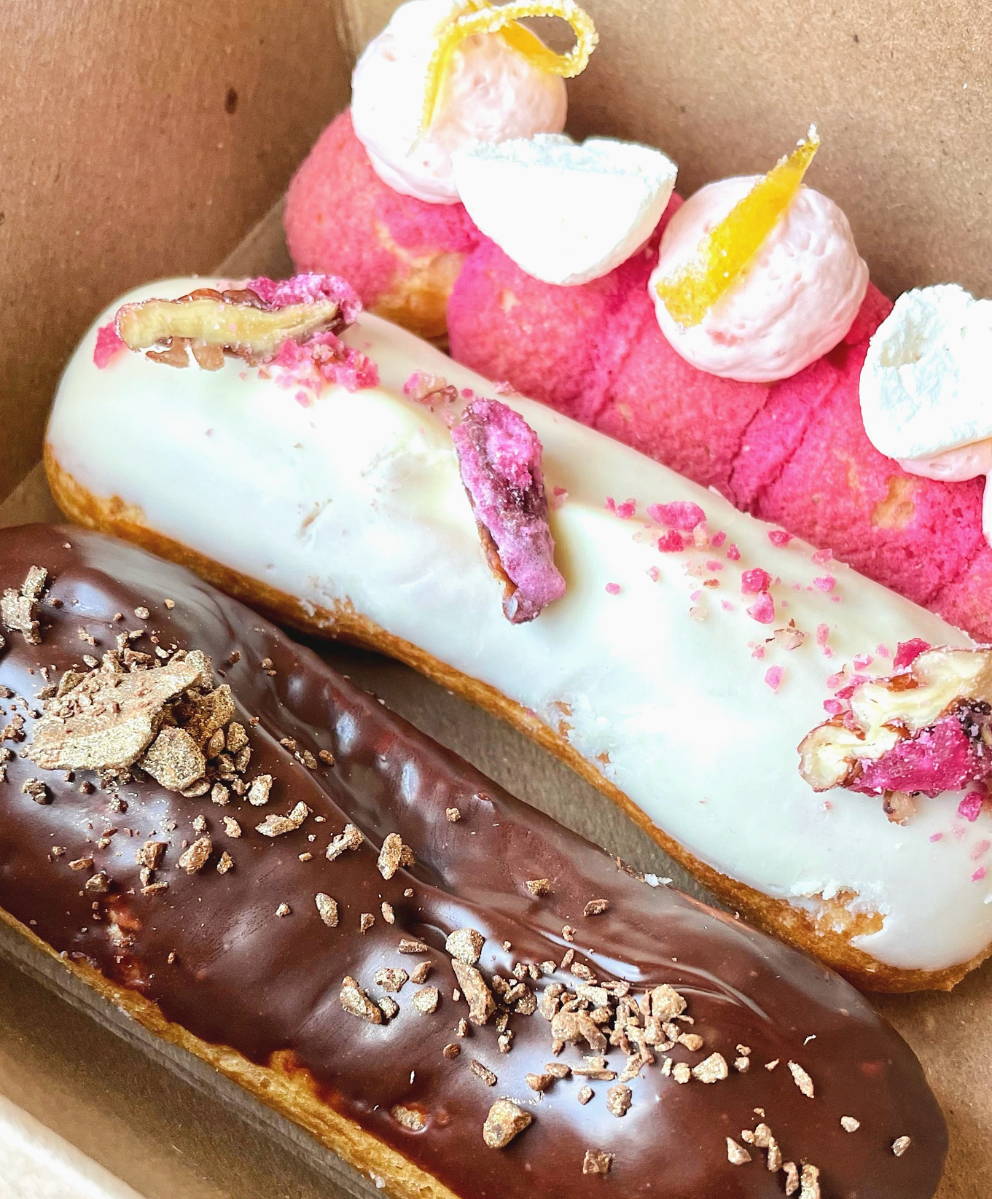 As the weekend comes to a slow end, head to Miss Bāo Restaurant + Cocktail Bar for a tea-infused cocktail paired with one of their delectable small plates. This restaurant prides itself in its sustainability efforts of reducing its ecological footprint through achieving a zero-waste operation and using quality fresh ingredients. As such, their Asian fusion-inspired menu is continuously changing and evolving with each season.  
Must try: Taiwanese braised pork belly bāo and the Karaage aka Japanese fried chicken marinated in shoyu, topped with teriyaki sauce, lemon aioli, nori and bonito flakes. 
Though if you're in the mood for pub fare with local flavours, Red House or Kingston Brewing Company are the spots to be. Sit back, relax and enjoy a pint of your favourite brew with a wholesome meal.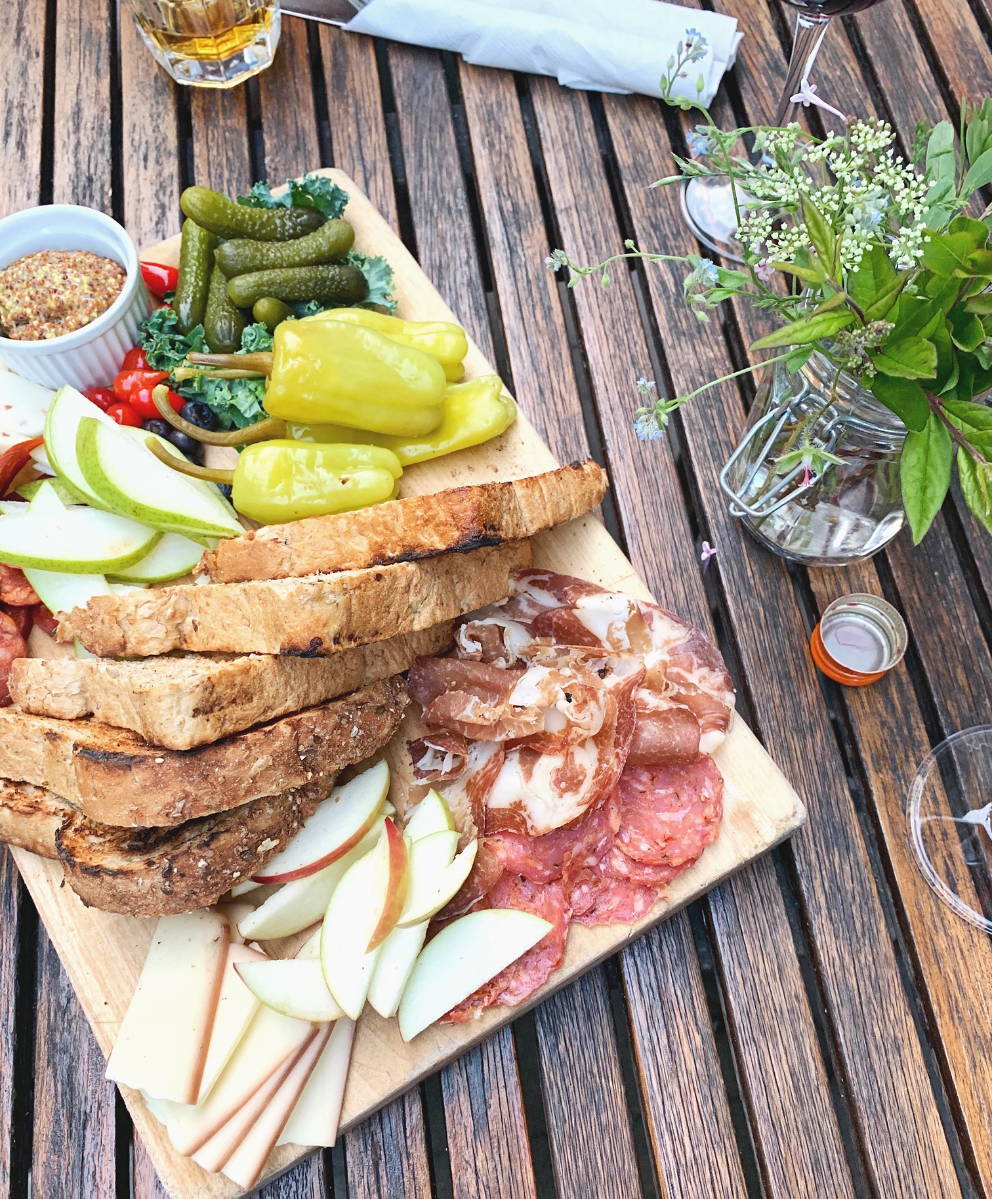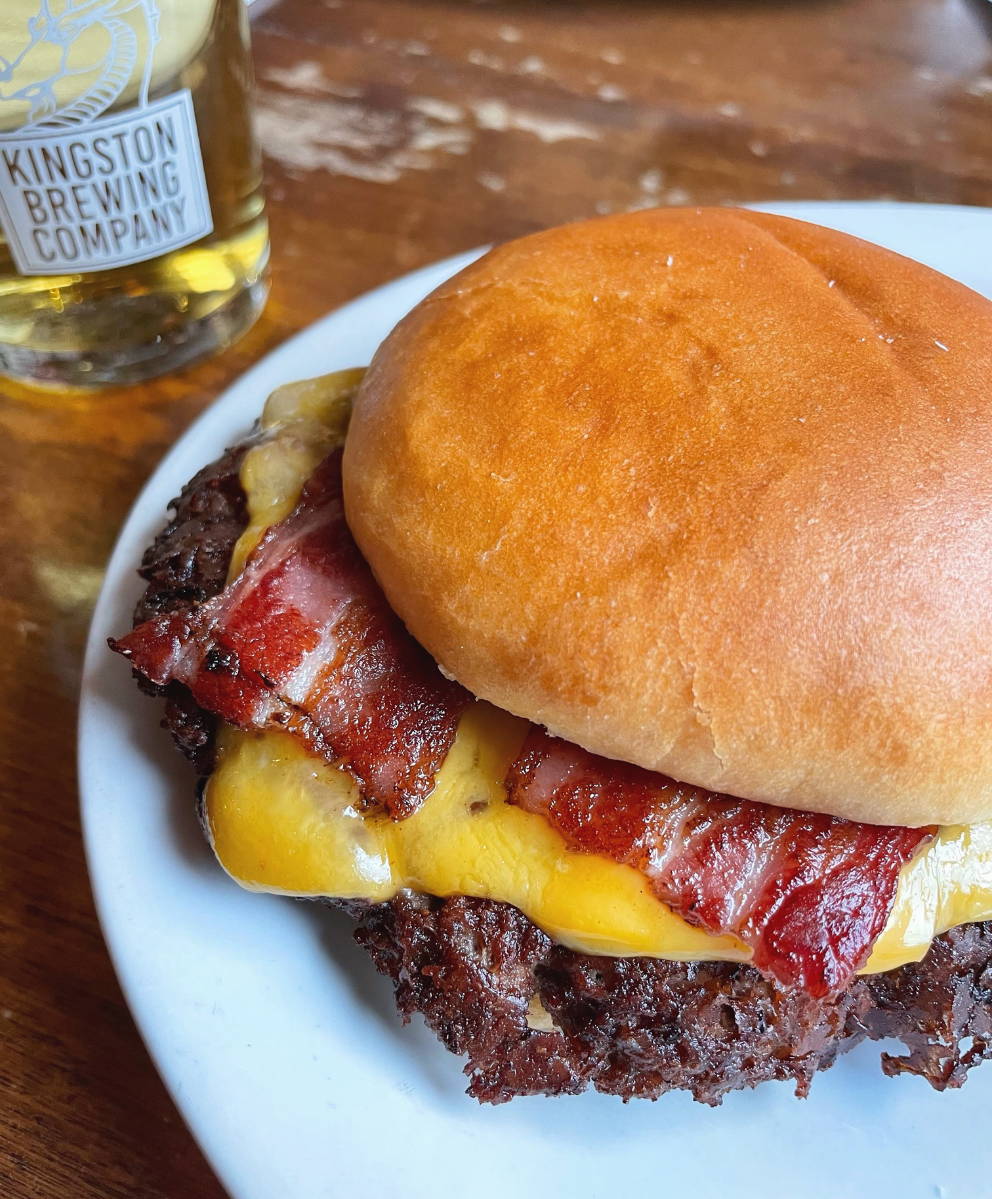 Kingston Brewing Company
Miss Bāo Restaurant
Red House
I'm a daydreamer, a foodie, an adventurer, and an explorer. But most of all, a tourist in my own backyard of the limestone city rediscovering old favourites and hidden gems. As a proud Kingstonian for over a decade and an alumna of Queen's University, I has thrived in this vibrant community, which has fueled her creativity and passion for building a strong online community and supporting local businesses through my blogging, social media and freelance writing.