Pumpkin Tricks & Pumpkin Treats
Pumpkinferno returns in 2024!
Pumpkinferno has returned to Kingston to create another spectacularly spooky pumpkin wonderland to explore. Guests of all ages are welcome to tour the spectacular Fall-themed experience of glowing pumpkin art and sculptures inside the historic Kingston Pen.
The pumpkins have been designed and carved by a talented group of young artists from the Eastern Ontario region. Every spring a new batch of artists begin, designing, carving, and constructing the amazing array of pumpkin-carved installations you will discover on your tour. The pieces are created with realistic, artificial pumpkins, whose forms have been shaped from molds of real pumpkins.
A full month of pumpkin fun will run from September 29th until October 31st.
Don't miss this limited-time opportunity to explore one of Kingston's most iconic landmarks in a whole new light at 560 King Street West.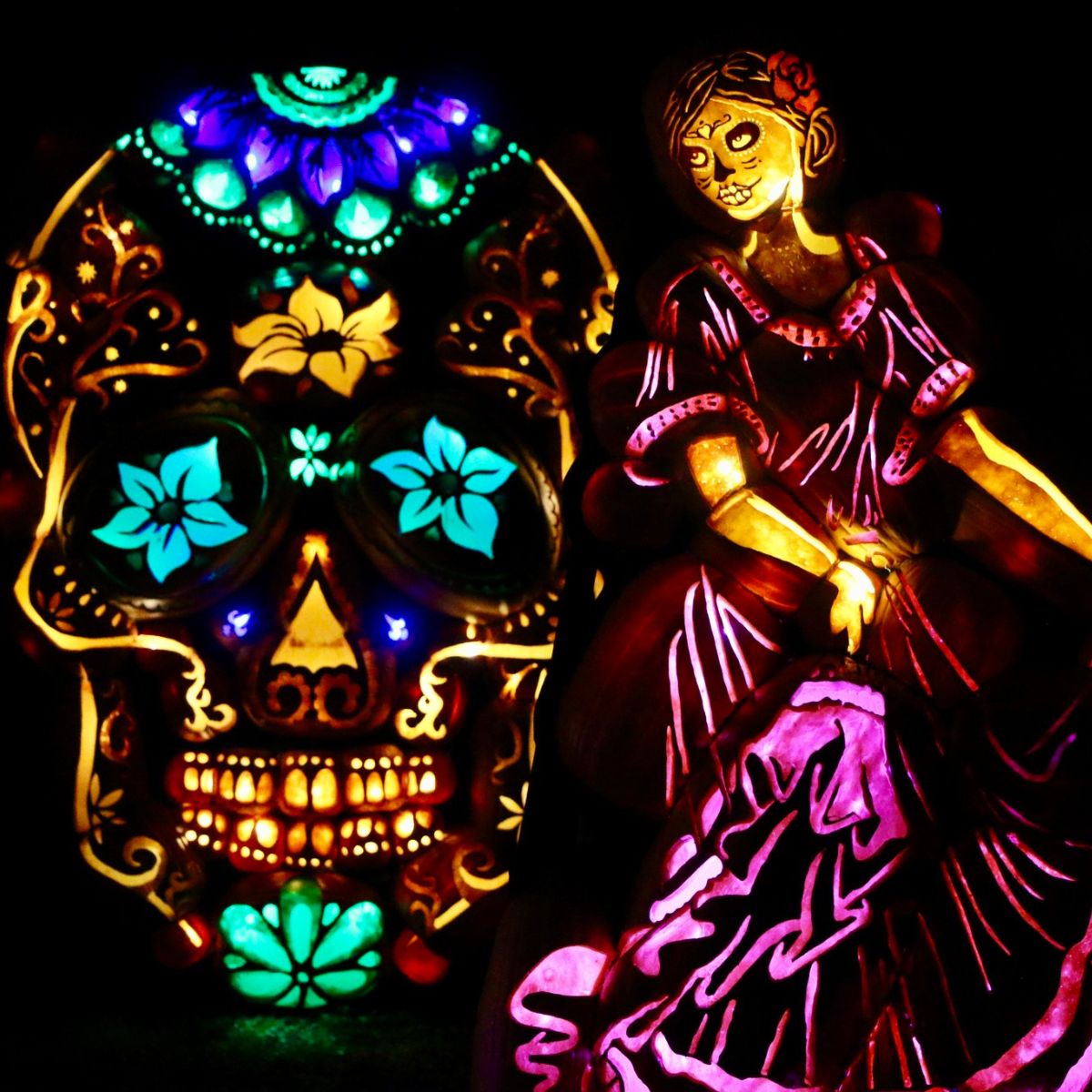 Admissions
Tickets for Pumpkinferno are on sale exclusively online.
General Admission - $21 (plus HST)
Military (with ID) - $11 (plus HST)
Please note all event tickets are non-refundable, non-transferable, and cannot be exchanged for alternative dates.
The Kingston Pen
Check out Canada's oldest maximum-security prison. Closed in 2013 and designated as a National Historic Site, it is an amazing historical building, predating Canada's confederation in 1867. Tours include the Standard, Extended, Architectural and Film Tours.
Located at 560 King Street West, Kingston, Ontario.
Yes, the Pumpkinferno tour is designed along an open route that will ensure guests enjoy ample viewing space of the exhibits.
The experience takes place outdoors and is designed to accommodate mobility aids such as wheelchairs (though can be affected by weather conditions).
Parking is available at no charge on-site.
This event primarily takes place outdoors. Please dress according to the weather.
The Pumpkinferno experience is approximately 45-60 minutes. Guests can enjoy the event at their own pace.
Only service animals are permitted.