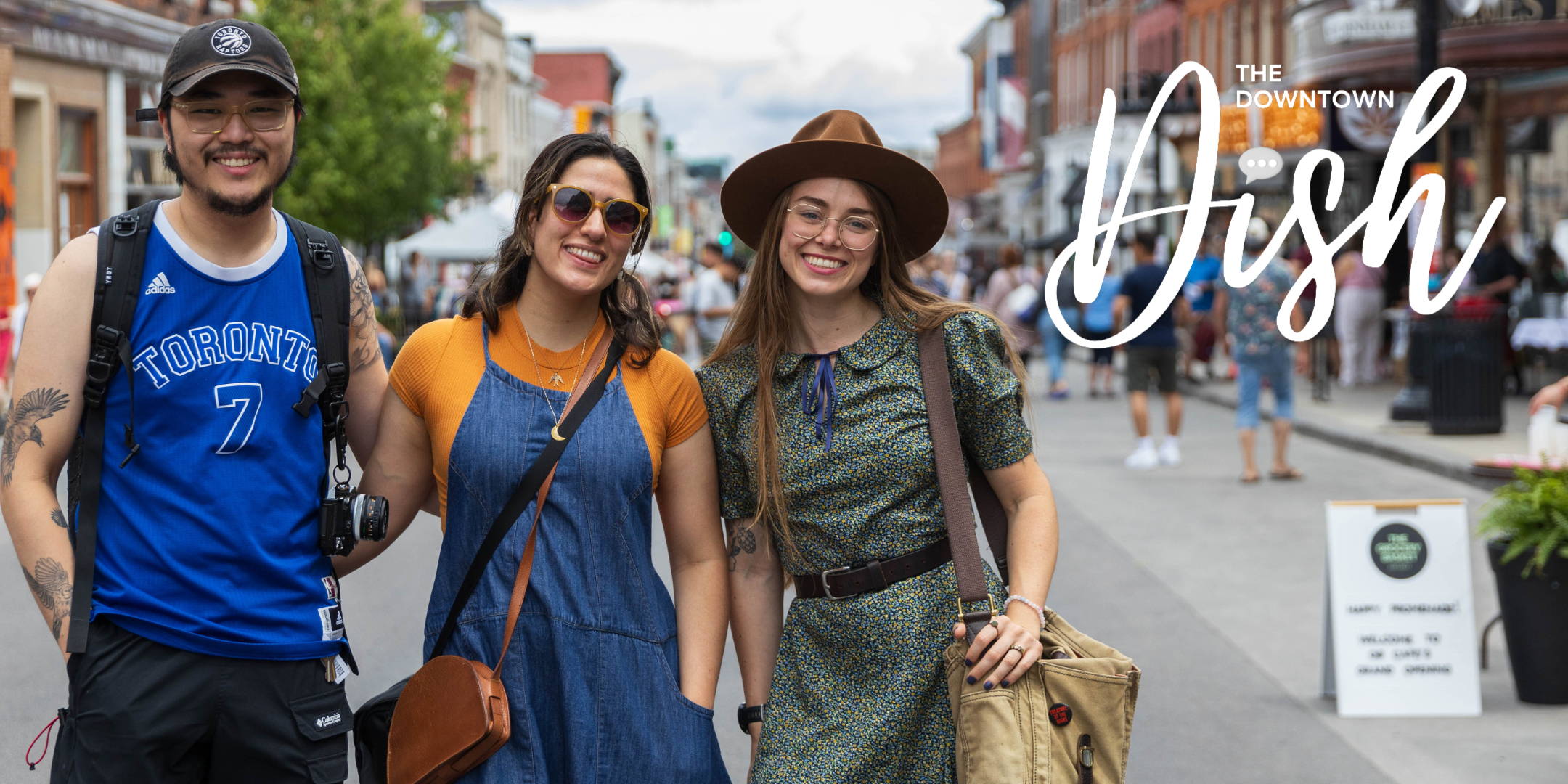 "To create a welcoming space for you to find pleasure and delight, engage with a community and gain education that leaves you feeling more connected with yourself," it's no wonder there's been such a warm reception.
These sister companies have woven their frozen delights into the fabric of downtown Kingston's dessert scene, so get ready to join me on a journey as I dive into the sweet story of how two delightful destinations are redefining frozen.
The back-to-school season isn't usually thought of as a consumer season, but it really has quite an impact. "Back to school" is an unwritten, traditional thing that our society takes part in, or at least I always have...
Discover a world of knowledge and inspiration with our insightful blog! From thought-provoking articles to expert tips, our content will expand your horizons and spark your curiosity. Join our community of avid readers and dive into a world of endless possibilities.
If you're a foodie in downtown Kingston, you're in luck! You'll be excited to hear about the latest addition to Kingston's food- Hey Darlin' Diner.
I'm delighted to introduce you to LSP Designs Flower Studio and its incredible owner, Leanne Parcher. Join us on this floral journey, and enchanting world.
Our Bulk Food Shopping Success.
Finding time to meal prep, keep plastic away from food, and clean up after meals makes me feel exhausted just thinking about it! It wasn't until I applied some of the things I had learned about sustainable living...
Mayla Branches Out Upstairs.

Mayla Concept is known for serving up a dining experience that is a well-rounded sensory adventure. The food always delivers with a variety of textures and the atmospheres are a perfect balance of hip and cozy.
Five of the city's oldest shops.

Kingston has always been known for its culture and heritage, but did you know the shopping scene has just as much history? These are some of the oldest shops in the city you should visit this season. 
The woman behind the lifestyle blog The Staycationer. She's a daydreamer, foodie, adventurer, and an explorer. Originally from Montreal, Québec, she is a tourist in her own backyard of the Limestone City rediscovering old favourites and hidden gems. Her content consists of insta-worthy eats at local restaurants that are seriously delicious, as well as must-see places along the way.  
Wife and mom of two young kids with a day job as an Equity, Diversity, Inclusion Coordinator at Queen's. She takes pride in living in Kingston and loves celebrating all things local (mostly food related!) through her blog, Keep up with Kingston. Follow Tianna's blog for more local food, culture and shop inspo. Get the latest from her over on instagram.
A farm girl and graduate from the University of Guelph, Ange is a nature lover and environmental activist. A local entrepreneur, she's interested in re-learning old ways that are more in tune and connected with the Earth. As a mom to two wild little boys, she shares their behind-the-scenes family journey to low-waste living in a rural area outside of Kingston on her social media and blog, Zero Waste Adventures.