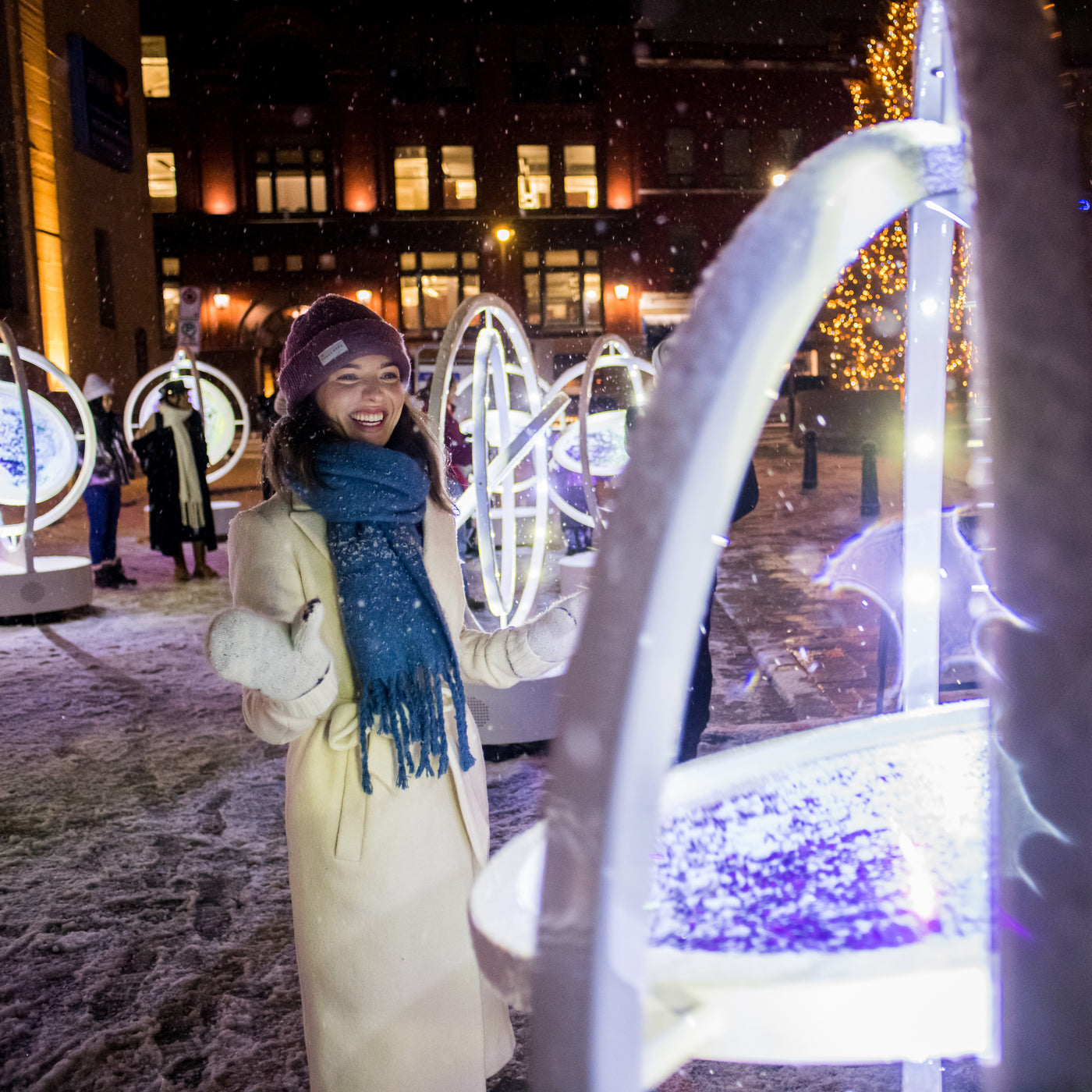 Created by The Urban Conga presented in collaboration with Creos.
Play on the Bright Side
Optik is an interactive installation that utilizes lights and sounds to create a colourful symphony of music with just a spin of a wheel!
The last day to enjoy Optik is Saturday, February 11
Where to find Optik?
Optik will be available to play on Market Street next to Springer Market Square. 10 displays each with their own unique sound will line the street for visitors to enjoy.
Find Optik next to BeaverTails Kingston at 20 Market Street.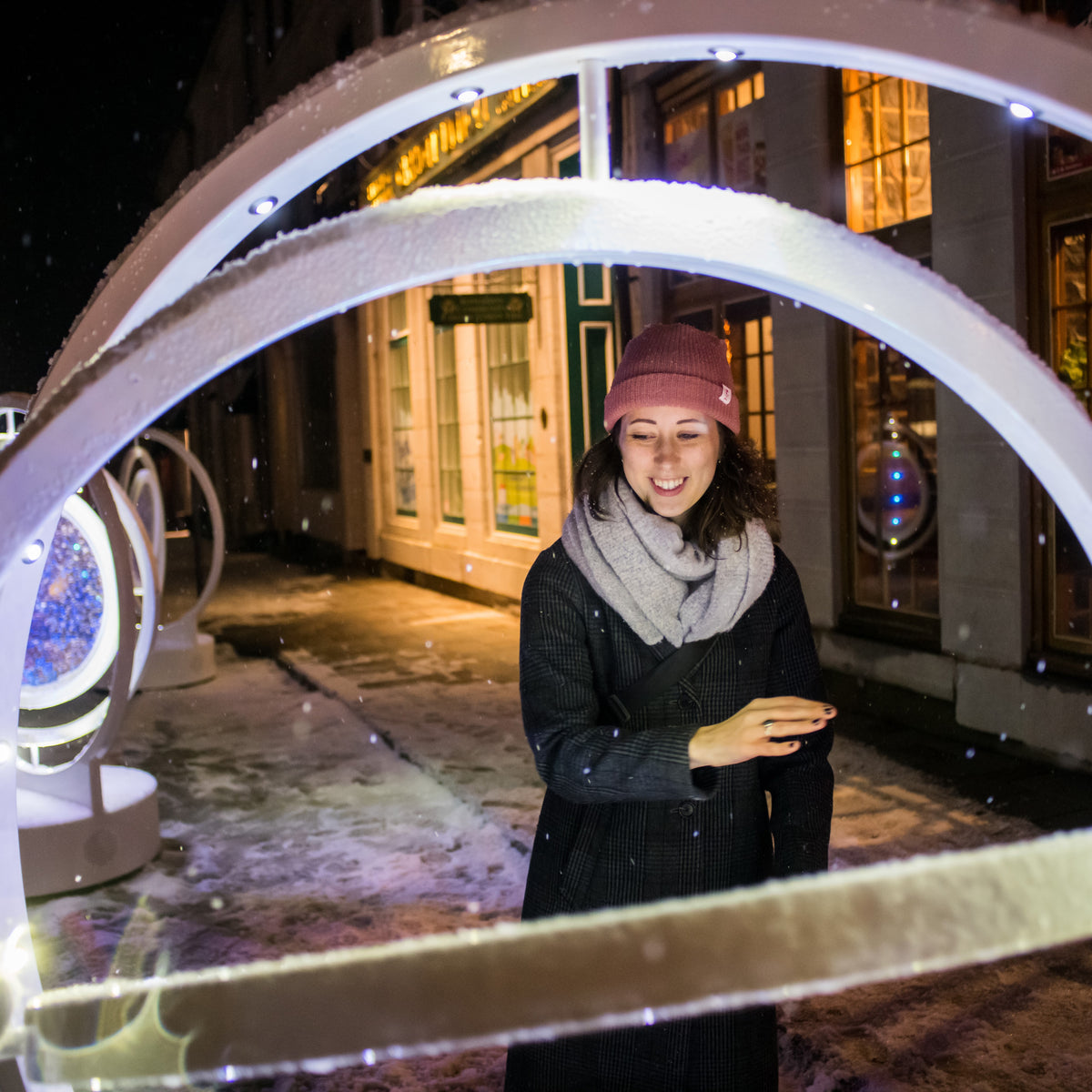 Spin
Experience Optik by rotating the rings and disk to create a cascade of lights and colours.
The reflecting and refracting lights make this a must see experience in the day and night! That's twice the fun!
Play
Each display includes its own unique sound such as electric piano, guitar harmonics, acoustic bass, rain and much more!
You're in control! The faster you spin the rings the faster music is made.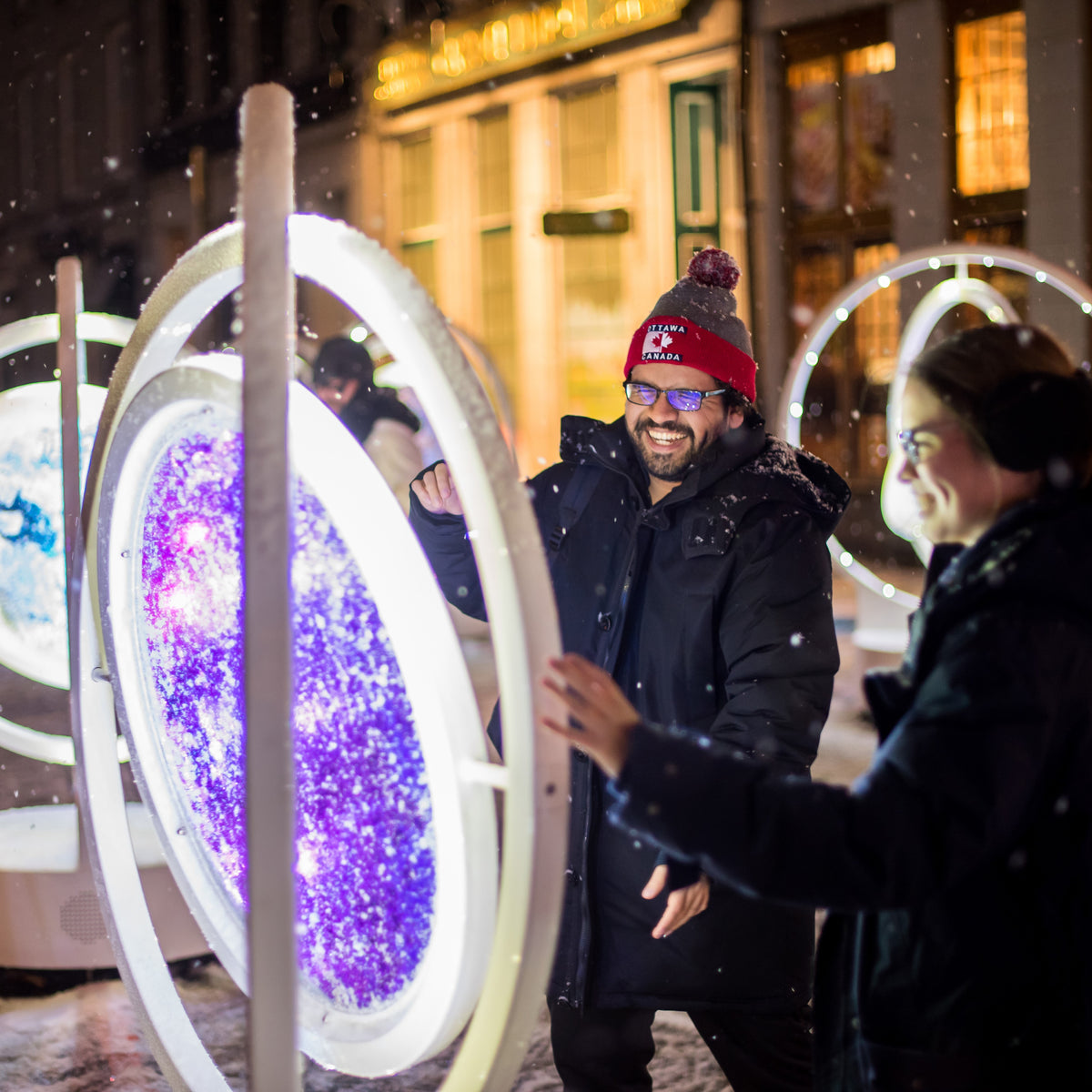 Create Together
Optik is best enjoyed with good company. Bring the squad or make new friends while creating some colourful tunes!
Each person takes a unit then when you're ready start spinning and the symphony begins!
Brought to you by the 700+ business and property owners in Downtown Kingston
Meet the Team behind Optik