Martello Alley presents Jardin'Art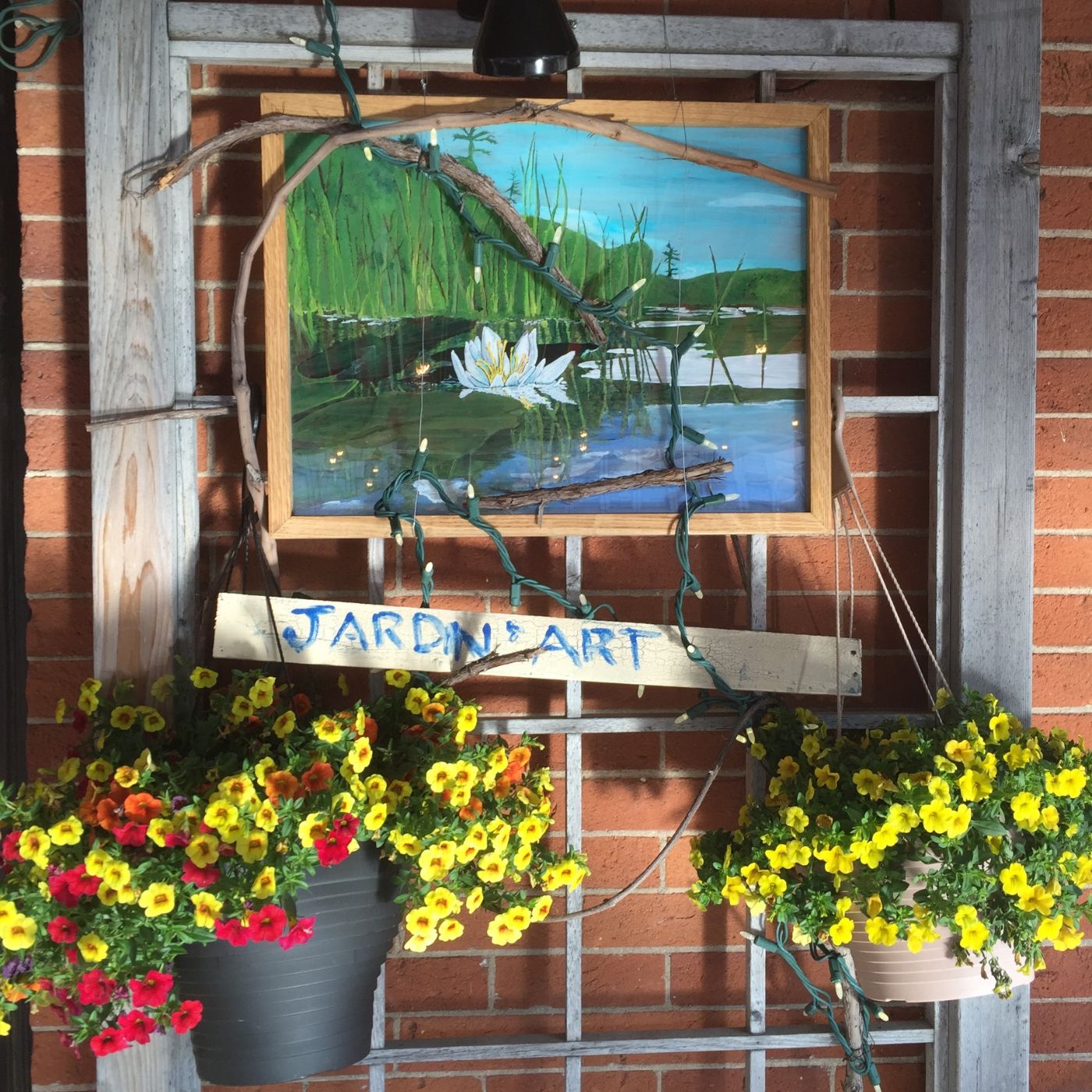 Celebrate the Kingston Art Scene
An Outdoor Art Walk
An enchanting outdoor art walk is breathing new life into Downtown Kingston this summer! Beautiful artwork created by local artists will be featured on patios, storefronts and public spaces to transform downtown into a huge open-air art gallery.
This unique experience is free and easy to enjoy! All you have to do is take a trip downtown and start exploring.
Jardin'Art is brought to you by Martello Alley, with partnership funding by RTO9 - Southeast Ontario Regional Tourism Organization
Visit them all!
Participating Locations
Tara Natural Foods
81 Princess Street
Artist: Monica Vico
Amadeus Café
170 Princess Street
Artist: Alyssa Sundy
Atomica
71 Brock Street
Artist: Francisco Corbett
Harper's Burger Bar
93 Princess Street
Artist: Rachel Siemens
Holiday Inn Kingston Waterfront
2 Princess Street
Artist: Ron Wettlaufer
Tir Nan Og
200 Ontario Street
Artist: Kel Martin
Frontenac Club
225 King Street East
Artist: David Dossett
K Smile House
167 Princess Street
Artist: David Dossett
Dianne's Fish Shack and Smokehouse
195 Ontario Street
Artist: Maya Stone
Black Dog Tavern
69 Brock Street
Artist: Constance Intounas
Miss Bao
286 Princess Street
Artist: Michaela Zinsmeister
SENS Café
136 Ontario Street
Artist: Maddy @maddy_m_art
Martello Alley
203 B Wellington Street
Artist: Lucy De Sousa
Fresh Healthy Cafe Kingston
33 Brock Street
Artist: David Dossett
Delightfully Different Tea Room
197 Wellington Street
Artist: Joanne Stanbridge
Kingston 1000 Islands Cruises
248 Princess Street
Artist: Gail Dossett
Kingston Community Arts + Design
75 Princess Street
Artist: Helen Baker
Kingston Visitor Information Centre
209 Ontario Street
Artist: Piotr Bielicki
Chit Chat Café
172 Ontario Street
Artist: Hannah Dossett
Green Door Vitamins
201 Wellington Street
Artist: Wesley Dossett
Secret Garden Inn
73 Sydenham Street
Artist: Emma Liptrot
Map of Participating Locations